What's The Difference Between NCIS, FBI, SWAT, SEALs, And Other Heroic Teams?
Your guide to real lifesavers—and how to stream TV shows loaded with crime fighting and military action on Paramount+!
Posted on Aug 10, 2018 | 11:45am
TV's most exciting shows take us deep into the lives of real-life heroes. While the characters and stories may be fictional, the elite teams we see represented on screen often do exist—and help keep you safe.
Think of it this way: The TV show versions keep us on the edge of our couch, but the real-life versions make it easier to go to bed!
Much like in the real world, there's a large network of these teams. Some work together, some are unrelated, and all have their own unique skills and jurisdictions that make their work unique. All of them serve the public.
So what's the difference between the FBI and CIA? If you already know what those letters stand for, do you know the difference between the CIA and DIA? Or SEALs and SWAT? What are JAG and CSI? We'll help explain all of that, and help you find some great TV shows to stream on
Paramount+
, where you can admire the work of these real-life heroes!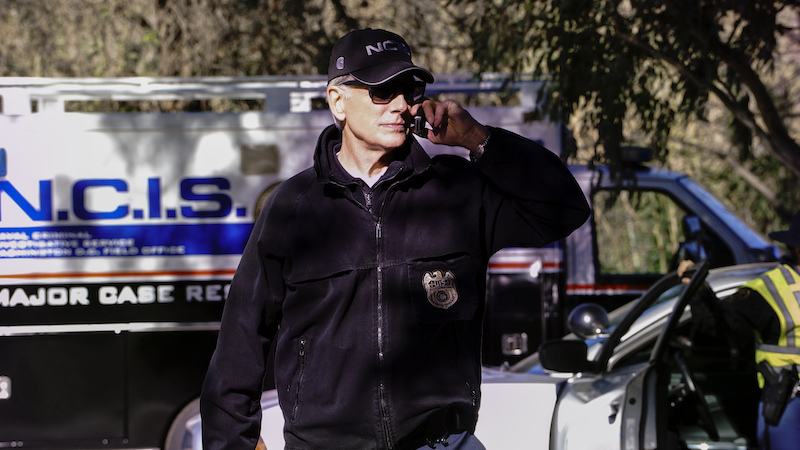 What does "NCIS" stand for?
Full name
: Naval Criminal Investigative Service
Main base
: Quantico, Virginia
Organization type
: Federal law enforcement
Parent entity
: United States Department of the Navy
Mission
: NCIS protects the Navy and Marine Corps. NCIS agents are mainly civilians, but they investigate crimes against the military (including civilians who commit crimes against active duty personnel). They are not generally referred to as "military police," which tend to be uniformed non-civilians who patrol bases, among other duties.
Shows to watch
: We have a trio of shows about this incredible organization! The original, staring
Mark Harmon
, is one of the most successful shows in the history of television. Every episode of
NCIS, more than 350 in total, can be streamed on Paramount+
.
The show has been so successful that two spinoffs are also available, also available on Paramount+.
NCIS: Los Angeles
, staring
Chris O'Donnell
and
LL COOL J
, focuses on the Office of Special Projects and features a lot of undercover and international cases.
NCIS: New Orleans
, staring
Scott Bakula
, takes us into the local field office in The Big Easy, with all the music, entertainment, and decadence that comes with being set in NOLA.
READ MORE: The Ultimate NCIS Glossary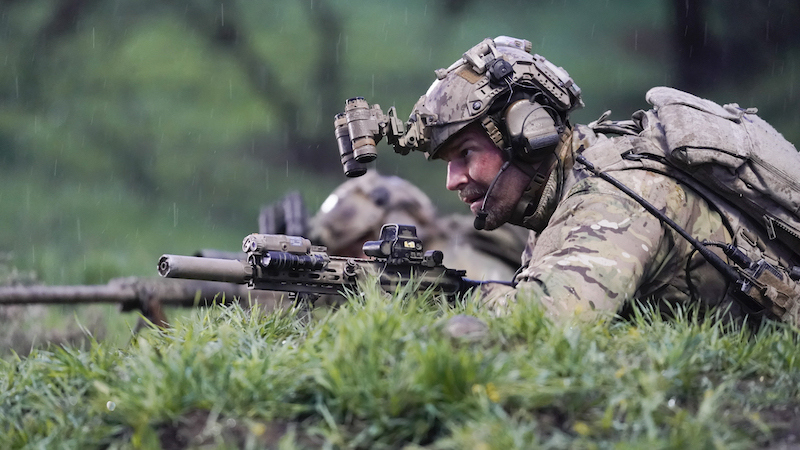 What does "SEAL" stand for?
Full name
: Sea, Air and Land Forces (the word "sea" is represented by two letters in SEAL)
Main base
: Naval Amphibious Base Coronado (Pacific) and Naval Amphibious Base Little Creek (Atlantic)
Organization type
: Military special operations force
Parent entity
: United States Navy
Mission
: Navy SEALs conduct the most elite warfare operations which exceed the means of traditional military forces. While you may find them engaging in direct combat missions, they've also been popularized in media for tackling challenging operations like special reconnaissance and counterterrorism. As the name implies, they go wherever the mission requires. You'll generally find them deployed overseas. There are other special forces in other branches of the military, like the Army's Rangers, Delta Force, and Green Berets.
Shows to watch
:
SEAL Team
, staring
David Boreanaz
, takes you inside the most dangerous, high-stakes missions imaginable. It also takes you inside the personal lives of these elite warriors as they face the realities of war and coming home.
All episodes of
SEAL Team are available to stream on Paramount+
.
READ MORE: Here's Some Of The Military Lingo You'll Pick Up From Watching SEAL Team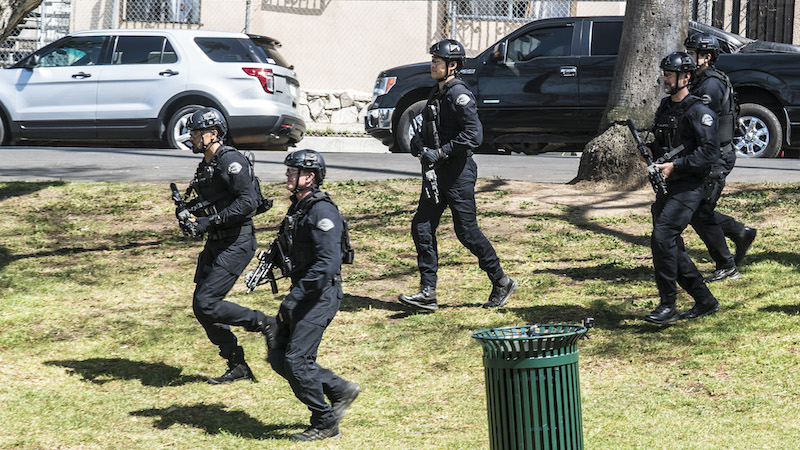 What does "SWAT" stand for?
Full name
:
Special Weapons And Tactics
Main base
: Varies
Organization type
: Civilian paramilitary unit
Parent entity
: Local law enforcement agencies
Mission
: A bit like how SEALs are a special force within the Navy, SWAT units are elite squads that can exist within any police department. The concept started in the 1960s, and over the years perhaps the most famous SWAT unit has been the Los Angeles Police Department's. While these are civilians, they often use similar (or even the same) gear as the military because they're called in when traditional policing skills and tools aren't enough to contain the situation.
Shows to watch
:
S.W.A.T.,
staring
Shemar Moore
, is a new take on the classic TV show and movie. Moore's character, a former Marine named Daniel "Hondo" Harrelson, must grapple with torn loyalties—to the community where he was raised, and to the LAPD unit he leads.
All episodes of
S.W.A.T. are available to stream on Paramount+
.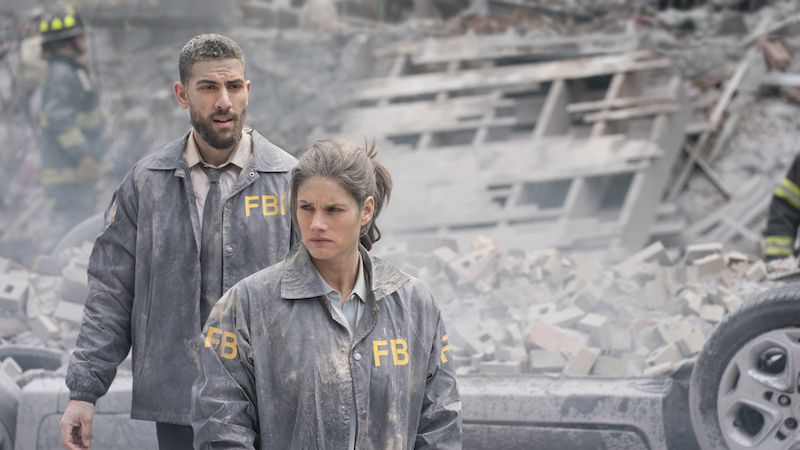 What does "FBI" stand for?
Full name
:
Federal Bureau of Investigation
Main base
: J. Edgar Hoover Building, Washington, D.C.
Organization type
: Federal law enforcement agency
Parent entity
: U.S. Department of Justice
Mission
: The FBI enforces federal laws in the United States and protects the country against terrorist and foreign intelligence threats. The agency does not consider itself a type of national police force, but a national security organization. It is perhaps the best known of the many federal agencies with law enforcement responsibilities.
Shows to watch
: The brand-new crime drama
FBI
, from Emmy Award winning producer Dick Wolf, stars
Missy Peregrym
and
Zeeko Zaki
. Set to premiere on Tuesday, Sep. 25 at 9/8c on CBS and
Paramount+
, the series will take you inside the FBI's largest field office as agents work on major cases in order to keep New York—and the country—safe.
Criminal Minds
, now in its 14th season, takes you along for chilling cases confronted by a special team within the FBI: the Behavioral Analysis Unit (BAU). These profilers must analyze the most twisted criminals in the nation and anticipate their next moves—before they strike again.
Recent episodes of
Criminal Minds are available to stream on Paramount+
.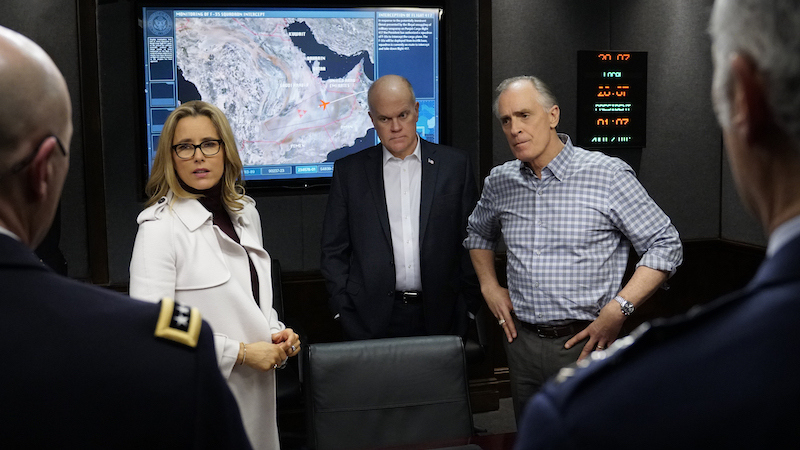 What does "CIA" stand for?
Full name
:
Central Intelligence Agency
Main base
: Langley, Virginia
Organization type
: Civilian foreign intelligence service
Parent entity
: None (independent agency reporting to the Director of National Intelligence)
Mission
: Did somebody call for a spy? To put it more politely, the CIA collects and analyzes foreign intelligence to help the President and senior policymakers keep the nation secure. The emphasis here is on
foreign
, as they operate abroad and don't enforce laws like the FBI. They also don't take military action, and they aren't as focused on military intelligence—that's up to the Defense Intelligence Agency, which is a separate entity under the Department of Defense.
Shows to watch
: The CIA may not leave their fingerprints behind on mission, but they're all over the international intrigue of
Madam Secretary
. This show isn't technically about the Agency (nor does it feature in every episode), but fans know what an important role it plays. The series is about Secretary of State Elizabeth McCord (
Téa Leoni
), who happens to be a former CIA analyst. Her old boss is the same as her new boss; President Conrad Dalton was her mentor back when they both worked at the CIA. The DIA also comes into play, as Elizabeth's husband, Henry, does some important work for them.
All episodes of
Madam Secretary are available to stream on Paramount+
.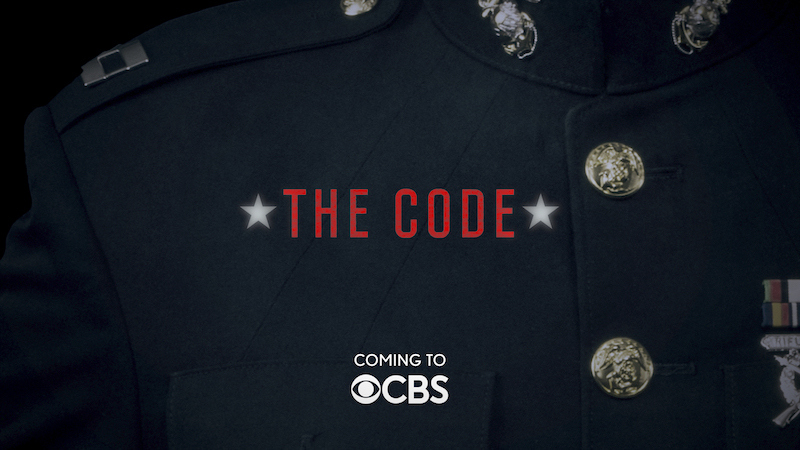 What does "JAG" stand for?
Full name
: Judge Advocate General's Corps
Main base
: Varies
Organization type
: Military justice branch/legal advisors
Parent entity
: Individual military branches (U.S. Air Force, Army, Coast Guard, and Navy)
Mission
: Upholding the Uniform Code of Military Justice, Judge Advocates serve in roles that are often comparable to lawyers in the civilian world (though civilian military lawyers are technically a different job). Their responsibilities can range from offering legal advice to commanders to serving in official capacities in courts-martial (including defense, prosecution, and serving as military judges). Depending on their branch, Judge Advocates may work strictly in legal capacities or may also hold commands and maintain line-officer status.
Shows to watch
: Get ready to see the military's brightest minds in action when
The Code
comes to
Paramount+
. The brand-new series will center around Marine Corps Base Quantico, where every attorney is trained as a prosecutor, a defense lawyer, an investigator—and a Marine.
Of course, you can also enjoy the hit classic
JAG
, focused on the Navy's Washington-based judge advocates. You'll get a healthy dose of CIA intrigue, and if you watch closely you might notice that the show helped give us the hit
NCIS
! Several
NCIS
characters appear in a backdoor pilot that ran as part of
JAG.
All 10 seasons of
JAG are available to stream on Paramount+
.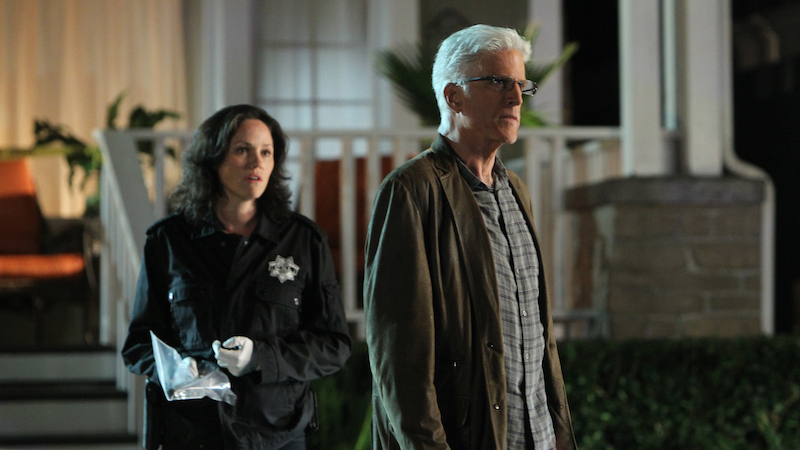 What does "CSI" stand for?
Full name
:
Crime Scene Investigation
Main base
: Varies
Organization type
: Civilian forensic investigators
Parent entity
: Local law enforcement agencies
Mission
: Crime scene investigators are part of a profession (or specialty) that centers around forensic science. They find and analyze evidence in order to catch criminals—and keep them from striking again. Depending on the size of the law enforcement agency they work for, this job is part of a larger investigative responsibility that can be shared across specialized crime scene units, crime labs, coroner offices, and others.
Shows to watch
: Spanning 15 seasons and more than 300 episodes,
all of which can be streamed on Paramount+, CSI: Crime Scene Investigation
follows a team of forensic investigators in Las Vegas. The series made "DNA" a household term to millions of fans in over 170 countries who learned the importance of blood, saliva, and skin as evidence and how those elements help solve crimes.
The original
CSI
also led to hit spinoffs, including
CSI: Miami—which serves up another 10 thrilling seasons on Paramount+
.