Where Are Popular TV Shows Like The Big Bang Theory And NCIS Filmed?
Learn about the sets of Blue Bloods, Young Sheldon, Bull, and more. Then watch on CBS All Access to see if you recognize the locations!
Posted on Aug 17, 2018 | 02:20pm
Hollywood magic is made in... Harahan, Louisiana?
That's right! Despite where your favorite TV show takes place, the production could be filmed on one of the industry's famous lots in Los Angeles, on-location in Brooklyn, or just about anywhere in between.
Here's a quick tour of where some top shows are filmed—like
The Big Bang Theory,
the
NCIS
franchise
, Young Sheldon, Bull, Blue Bloods,
and
Madam Secretary
—complete with fun behind-the-scenes photos.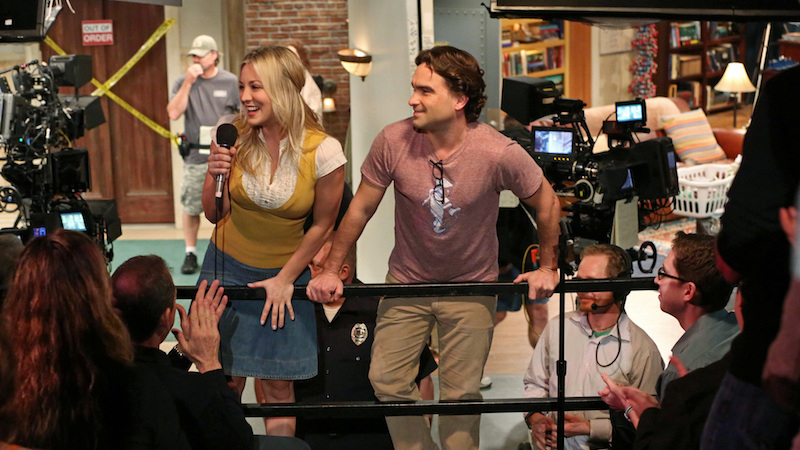 Where is The Big Bang Theory filmed and where is it set?
The Big Bang Theory
is filmed in front of a live studio audience on the Warner Brothers lot in Burbank, California.
In the show, Sheldon (
Jim Parsons
), Leonard (
Johnny Galecki
), Raj (
Kunal Nayyar
), and Howard (
Simon Helberg
) all work at Caltech, which is located in Pasadena, California.
Leonard and Penny (
Kaley Cuoco
) live so close to Leonard's work, their apartment even has a view of Pasadena City Hall.
While you're used to seeing the characters trudge up the stairs to the fourth floor of their apartment building (with its ever-broken elevator), that's not a four-story set.
The stairs going down from the apartment hallway quickly lead to a dead end. For the show, the actors just keep coming up the same steps to achieve the sense that they've had to climb up several flights.
STREAM: Recent Episodes Of The Big Bang Theory On CBS All Access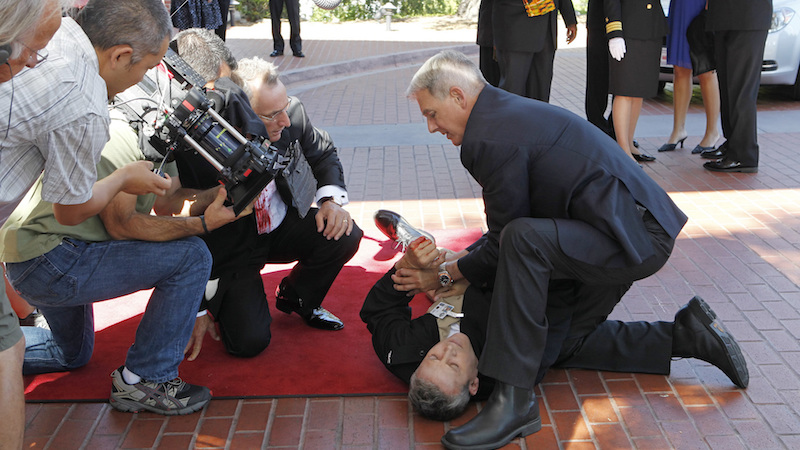 Where is NCIS filmed and where is it set?
NCIS
films in Southern California, taking advantage of the area's diverse landscapes when the show takes our heroes into the field.
Some of the cast has traveled as far as Louisiana to film crossover episodes with other series in the franchise, like when Timothy McGee (
Sean Murray
) and Nick Torres (
Wilmer Valderrama
) appeared on
NCIS: New Orleans for "Pandora's Box, Part II."
In the show, however, the NCIS headquarters is in Quantico, Virginia, where the real-life version is housed in the Russell-Knox Building.
In addition to Quantico, much of the series is set in and around the greater Washington, D.C., area.
For example, McGee is renting his apartment in the fancy DuPont Circle neighborhood. Meanwhile, Gibbs (
Mark Harmon
) lives in the slightly quieter suburbs of Alexandria, Virginia, where he famously doesn't lock his door and is building a boat in his basement.
STREAM: Every Episode Of NCIS On CBS All Access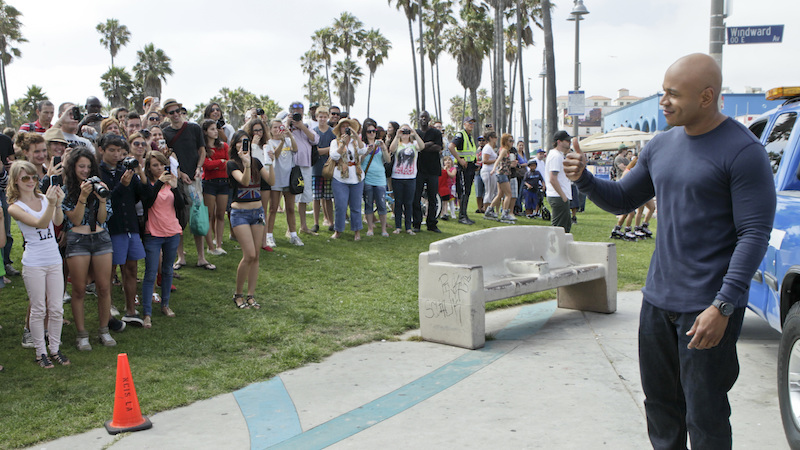 Where is NCIS: Los Angeles filmed and where is it set?
The main set for
NCIS: Los Angeles
is on the Paramount Studios lot in Los Angeles.
While watching the show, you'll often notice the production films on-location in some iconic L.A. neighborhoods. For example, in the above photo,
LL COOL J
acknowledges fans who came to watch him do a scene in Venice Beach.
Sure, the name of the show makes the setting pretty clear, but there's one locale fans often wonder about: Just where
is
the boatshed located?
It's a secret hideaway on the show, but in real life, the exterior you see depicted is a boatshed in Marina Del Rey, immediately south of Venice Beach and north of Los Angeles International Airport.
The scenes "inside" the boatshed are actually filmed back on the Paramount lot, so you won't find the actors hanging out in the area, though they have filmed some scenes there in the past.
STREAM: Recent Episodes Of NCIS: Los Angeles On CBS All Access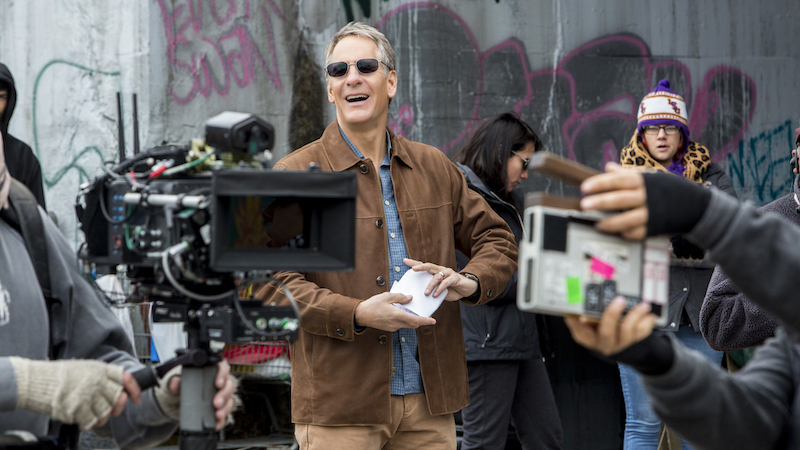 Where is NCIS: New Orleans filmed and where is it set?
You just can't replicate the Big Easy's flair anywhere else, so production of
NCIS: New Orleans
is often based on-location around its namesake town, with a soundstage in nearby Harahan, which is part of Jefferson Parish.
The crimefighting team we've grown to love on the show, overseen by Dwayne Pride (
Scott Bakula
), handles cases ranging from the Mississippi River to the Texas Panhandle.
Their home base is set in the French Quarter, which can be found through a gated carriageway on St. Ann Street between Bourbon and Royal. Pride's bar is also in the colorful neighborhood.
STREAM: Every Episode Of NCIS: New Orleans On CBS All Access
Where is Young Sheldon filmed and where is it set?
Like
The Big Bang Theory
, the prequel series
Young Sheldon
is filmed on the Warner Brothers lot in Burbank, California. In fact, the two are taped just down the way from each other.
The town where the Coopers live in the show is fictional, which is why you won't find Medford, Texas, on a map; though, we
do
know it's located somewhere in East Texas—just across the street from Meemaw!
STREAM: Recent Episodes Of Young Sheldon On CBS All Access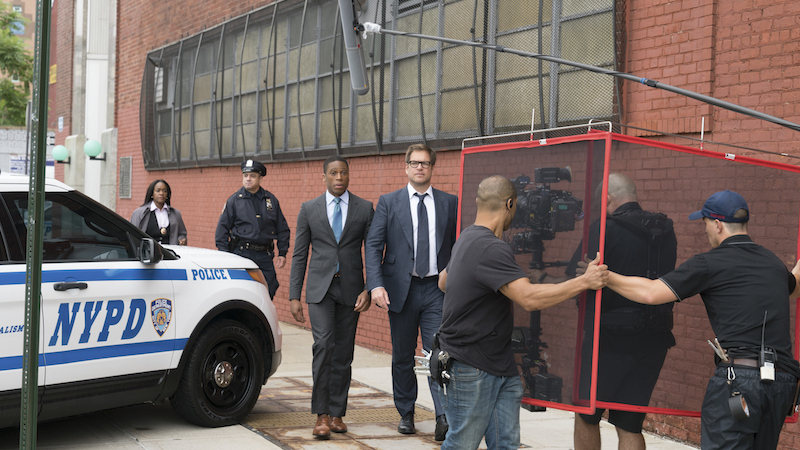 Where is Bull filmed and where is it set?
The stages for
Bull
are set up near the border of Brooklyn and Queens in New York City, a prime location that allows the show to film all around the tri-state area of New York, New Jersey, and Connecticut.
As for the show's settings, Bull's TAC headquarters are in Manhattan and much of the show is set there, but his cases can take him to Texas, Florida, or just about anywhere!
Dr. Jason Bull (
Michael Weatherly
) can often be seen charging up the stairs into court—but often that's no set.
The show has filmed at
real courthouses like the one seen in "School For Scandal"
for their "very regal" look, according to Executive Producer Glenn Gordon Caron.
Another example of a real-life location is MacArthur Airport on Long Island,
where they filmed scenes in "Home for the Holidays."
STREAM: Every Episode Of Bull On CBS All Access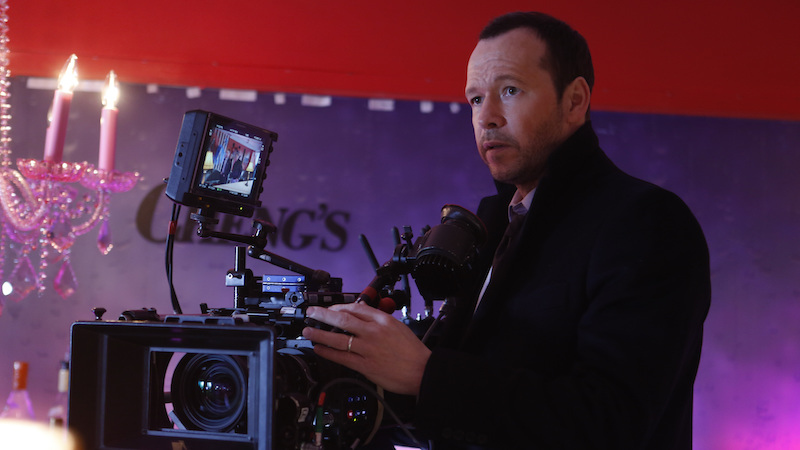 Where is Blue Bloods filmed and where is it set?
There's certainly a Brooklyn vibe in
Blue Bloods
, which makes sense considering the show's stages and offices are all in the borough. Of course, being there means it's convenient to shoot on-location around New York City, be it Queens or the East Village.
One of the most iconic
Blue Bloods
settings is Frank Reagan's (
Tom Selleck
) home in the Bay Ridge, where the family gathers for dinner each Sunday. The house is real but the interior scenes are shot on the show's soundstages elsewhere in Brooklyn.
Jamie Reagan (
Will Estes
) and Eddie Janko (
Vanessa Ray
) work in the fictional 12th precinct in Lower Manhattan. In real life, NYPD precinct numbers aren't sequential, so there is no 12th.
STREAM: Every Episode Of Blue Bloods On CBS All Access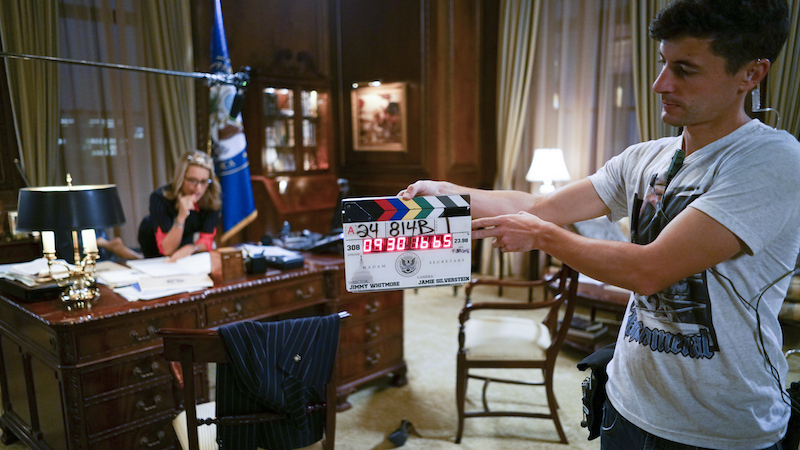 Where is Madam Secretary filmed and where is it set?
Most of
Madam Secretary
—even in that lovely "Georgetown" home—is actually filmed in Brooklyn and Queens. Of course, there are occasions to film on-location around New York, where the United Nations is headquartered.
You won't find many shows with such iconic on-screen backdrops. When she's not in her State Department offices, you can often find Elizabeth McCord (
Téa Leoni
) in the White House, working out of the Oval Office or Situation Room. We've also seen her visiting national monuments like the Lincoln Memorial. The crew does a remarkable job representing these—and all the other places visited by the globetrotting McCord!
STREAM: Every Episode Of Madam Secretary On CBS All Access
Now that you know a little more about these shows' geography, stream full episodes with
CBS All Access
and see if you can recognize any of the locations!