Get A 25-Percent Student Discount On CBS All Access
Stream live sports including the NFL and NCAA football and basketball, plus on-demand original series like Star Trek: Discovery, and so much more!
Posted on Aug 29, 2018 | 11:00am
Students currently enrolled in a college or university can
get a 25% discount on a CBS All Access subscription
by signing up with their .edu account.
The discount only applies to the Limited Commercial subscription option.
CBS All Access
lets you stream hit shows, exclusive original series, and live TV.
When you need a study break, there are more than 10,000 television episodes for you to enjoy... so where to start?
Here's a little study guide for some shows you might enjoy binging. And don't worry, there are no pop quizzes here—but you're about to learn a lot about pop culture.
Consider this Streaming 101!
Live Sports
CBS All Access is there for sports fans with live streaming action ranging from
NFL on CBS
to top PGA tournament action.
Of course, you love to cheer for your school, and CBS All Access offers plenty of live college sports, too. Football fans can enjoy
SEC on CBS
, and hoops fans get
NCAA Basketball Tournament on CBS.
Plus, you'll get even more live information with 24/7 scores and highlights on our dedicated sports channel,
CBS Sports HQ
.
Exclusive Original Series
CBS All Access is home to a growing roster of original series that you can't find anywhere else.
Star Trek: Discovery
is back for its second season, and Sir Patrick Stewart will soon be
reprising his legendary role as Jean-Luc Picard in an upcoming series
.
Also coming up are Kevin Williamson's
Tell Me A Story
, a psychological thriller set in New York City that puts a foreboding twist on three familiar childhood fairytales, and
One Dollar
, which is centered around a one-dollar bill that connects characters involved in a shocking multiple murder.
You can also start binging
Strange Angel
, about a mysterious and brilliant man in 1930s Los Angeles, who by day helps birth the entirely unknown discipline of American rocketry—and by night is a performer of sex magick rituals and a disciple to occultist.
And that only scratches the surface of all the exclusives you'll get! Don't know where to start? Here are some shows you might enjoy ...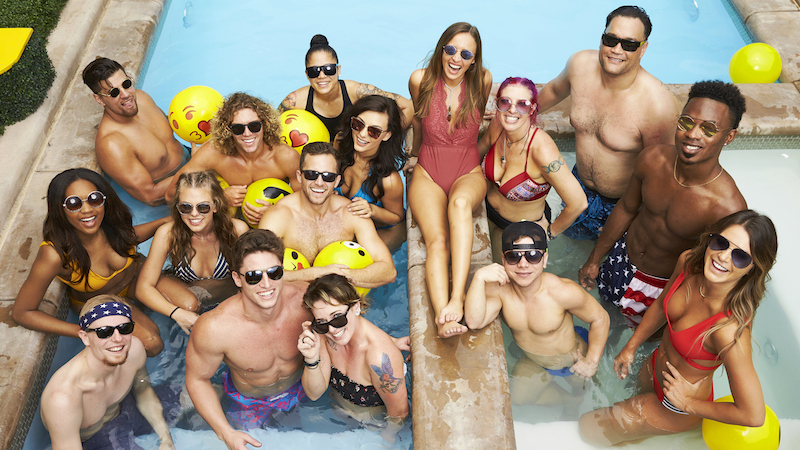 Big Brother
Take 16 people. Lock them in a house for three months. One winner gets $500,000. Brace yourself.
Big Brother
is one of the biggest hits and most groundbreaking shows in TV history, as we get to follow a group of people living together in a house outfitted with dozens of high-definition cameras and microphones recording their every move, 24 hours a day.
In fact, subscribers to CBS All Access can stream several 24/7 Live Feeds to keep tabs on the Houseguests even when the show isn't airing!
Throughout each season, the competition gets fierce as alliances form and showmances sizzle. A diverse set of background always keeps things interesting.
With CBS All Access, you can start all the way back at the beginning, or catch up with the most recent edition, Season 20, which includes a college student, Vegas entertainer, welder, former undercover cop, lifeguard, and more.
Expect the unexpected on Big Brother.
The Good Wife
Hi, Alicia.
One of the most compelling characters in TV history, Alicia Florrick (
Julianna Margulies
) is married to a prominent Chicago politician when her life gets turned upside down by his infidelity and corruption. With her husband headed to jail, she must head back to the workforce after 13 years away from her law career. And that's just the pilot.
Both a legal and political drama,
The Good Wife
packs a
lot
into seven seasons. When people talk about a well-written show, this is the perfect case study. What's unique is that it excels as both a procedural drama (tackling legal cases of the week that remain topical even years after they first aired) and serial drama (following long story arcs over years and offering rich character development).
You'll laugh, you'll cry, and you'll question who you're rooting for. You will be shocked. And you'll love every minute of it.
While the creators of
The Good Wife
carefully mapped out the length of the show from the beginning, they also set themselves up for a spinoff.
The Good Fight
is headed into its third season, streaming exclusively on CBS All Access.
The new series follows the powerful attorney Diane Lockhart (
Christine Baranski
) and some other beloved characters—and some exciting new ones—as more headline-dominating scandals unfold.
Feel like you can take on the world with The Good Wife.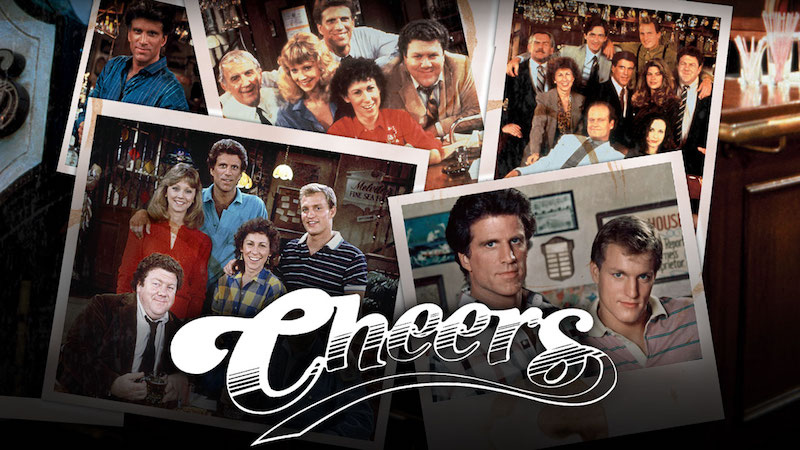 Cheers
You already know the theme song, which has repeatedly been named as the best of all time. Odds are, it's played at your favorite college bar because it's
that
classic. And it's just so good!
Fortunately, the show lives up to its theme! Swaggering bar owner (and former professional athlete), Sam can be charming and deplorable. A brilliant intellect (and dumped by her fiancé), Diane just needs a waitressing job to get her through on her journey to the top. They fight. They fall for each other. They fight some more. Will they? Won't they?
You
can't help but fall in love with these characters on
Cheers
, including bar regulars like Norm and Cliff. And you'll enjoy the shenanigans of employees like Woody and Carla.
Relatable and iconic at the same time,
Cheers
is one of the comedies that all others are measured by. It frequently lands on best-shows-of-all-time lists. It's frequently referenced in other hit shows, movies, and video games.
Make sure you get those references—by binging every episode on CBS All Access.
Visit the place where everybody knows your name—on Cheers.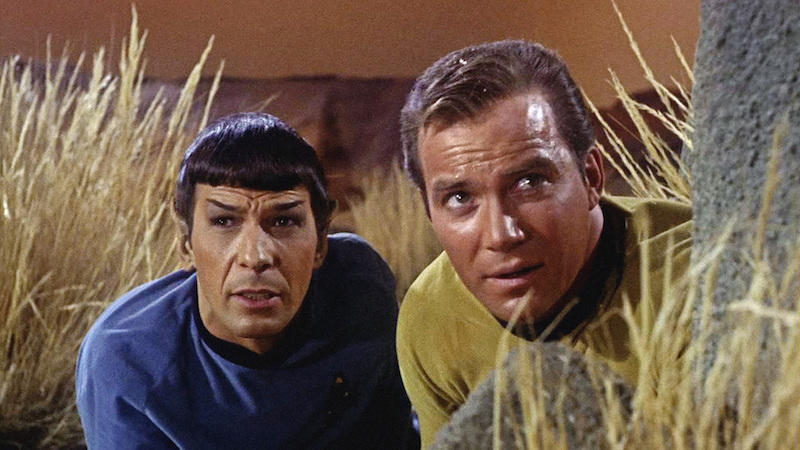 Star Trek: The Original Series
It's the series that launched... even more great series! And few hold such a special place in the hearts of TV fans.
This show is about far more than iconic characters like Kirk and Spock, more than catchphrases like "beam me up" and "to boldly go."
Star Trek: The Original Series
came along at a moment in real-world history when global tensions were high and our humanity might have seemed lost. As the characters on the show ventured into the unknown corners of space, they also spread the highest ideals of what humanity could mean—on and off our little blue marble.
The legacy of the show transcends pop culture and influenced the way many people see the world and how they hope it can be.
While some of the visual effects might seem a bit dated, the creators of the Star Trek franchise always strived to stay true to scientific principles, and
The Original Series
set the foundations for other classics like
The Next Generation
,
Deep Space Nine
,
Voyager
,
Enterprise
, and
The Animated Series
.
That's not to mention a
lot
of movies! Of course, we're now beaming toward the second season of
Star Trek: Discovery
, which streams exclusively on CBS All Access, and will have
more Star Trek franchise shows joining soon
.
But it all starts with the original—and it may surprise you to learn that for all the impact it had,
The Original Series
was only on for three seasons. It's a quick binge!
Explore strange new worlds with
Star Trek: The Original Series
.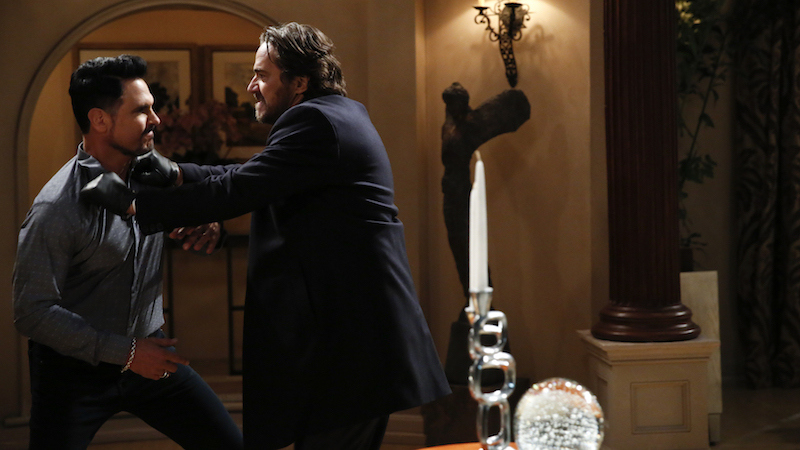 The Bold and the Beautiful
If you think
your
life is a soap opera, wait until you see how things go own in the glamorous fashion scene in Los Angeles.
There's a reason
The Bold and the Beautiful
has celebrated thousands of episodes, dozens of years, and dozens of Daytime Emmy Awards. With dramatic family events (hint: wedding fashion!), bitter rivalries, and high-stakes businesses gambles, you'll always be entertained by the wealthy and powerful Forresters. Be on the lookout for guest stars and diabolical crimes, too!
With a half-hour format and new episodes each weekday (plus five past seasons available on-demand to catch up on),
The Bold and the Beautiful
is the perfect snackable and bingeable show.
Add some drama to your life with The Bold and the Beautiful.
Ready for another assignment?
CBS All Access lets you stream even more shows you love including
Survivor
,
The Big Bang Theory
, and
Young Sheldon
. Plus, don't miss out on fall premieres for exciting new series, including
Magnum P.I., FBI, The Neighborhood
, and
Happy Together.
Also, if you want to be plugged into the latest in current events, CBS All Access includes your local CBS station, including local news, live plus 24/7 information from a dedicated news channel, CBSN.
You've got a lot to watch, so
sign up and get your 25% student discount now!