If you're dreading Tax Day—and who isn't?—fear not! The one and only Lucille Ball will be returning to your TV sets for a hilarious new one-hour special to wash those blues away.

The I Love Lucy Funny Money Special, airing on Friday, Apr. 19 at 8/7c on CBS and CBS All Access, will feature two back-to-back classic episodes, now in full color and seamlessly combined.

STREAM: Full Episodes Of I Love Lucy And Other Classics On CBS All Access

The two episodes, "The Million-Dollar Idea" and "Bonus Bucks," are newly colorized with a nod to the tones of the 1950's period in which they were filmed.

As with previous Lucy specials, the main titles and end credits are seamlessly combined at the beginning and end of the hour with no interruption between the episodes, making for one easy-to-watch program.

I Love Lucy, of course, stars Lucille Ball and Desi Arnaz as Lucy and Ricky Ricardo, and Vivian Vance and William Frawley as the Ricardos' best friends, Fred and Ethel Mertz.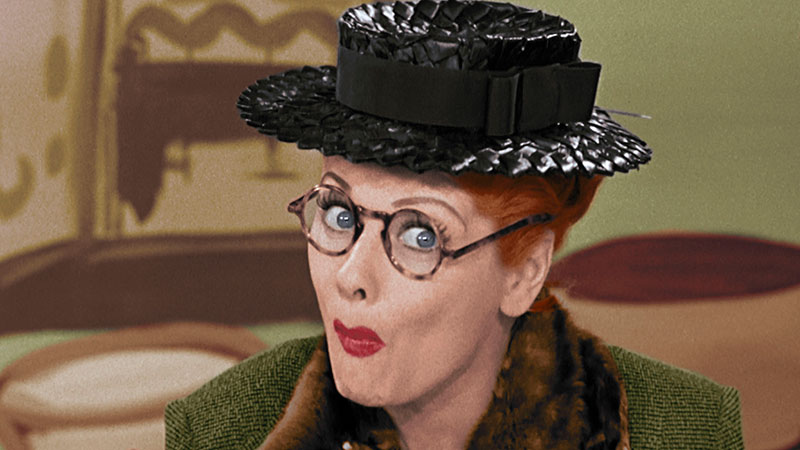 In "The Million-Dollar Idea," originally broadcast on Jan. 11, 1954, Lucy and Ethel attempt to get rich quick by bottling Lucy's homemade salad dressing. A commercial pitch on a local TV program results in hundreds of orders, but Ricky soon determines that the ladies are not charging enough to cover the cost of production and distribution. They decide to fill the initial orders and get out of the business fast, but a second TV appearance, designed to discourage additional sales, results in even more orders!

In "Bonus Bucks," originally broadcast on Mar. 8, 1954, it's the Ricardos vs. the Mertzes when both couples claim ownership of a dollar bill worth three hundred dollars in a newspaper's "Bonus Bucks" contest. To save their friendship, they decide to split the winnings, each couple keeping half the actual bill until it can be redeemed. Unfortunately, Ricky puts the Ricardos' half of the dollar in his pajama pocket—which Lucy unwittingly sends to the laundry.

I Love Lucy was broadcast on CBS from Oct. 15, 1951, through June 24, 1957. It was voted "The Best TV Show of All Time" in a 2012 viewer poll conducted by People Magazine and ABC News.

Don't miss the one-hour I Love Lucy Funny Money Special on Apr. 19 at 8/7c on CBS and CBS All Access.