More Than 20 Things To Look Forward To On CBS All Access In 2020
Ring in a new decade with exclusive originals, the biggest names in entertainment, and much more!
Posted on Dec 13, 2019 | 02:10pm
CBS All Access is roaring into an all-new Twenties!
Subscribers are getting even more this year with blockbuster premieres of exclusive CBS All Access Originals, hit returning series from the broadcast network, dynamic specials, and new programs for your whole family. Here are a few of the things we're looking forward to in the year (and new decade).
And be sure to keep an eye out for the exact 2020 release dates on some of these exciting new programs, as they are announced!
SUBSCRIBE NOW: Sign Up For CBS All Access To Enjoy Nonstop Entertainment In 2020!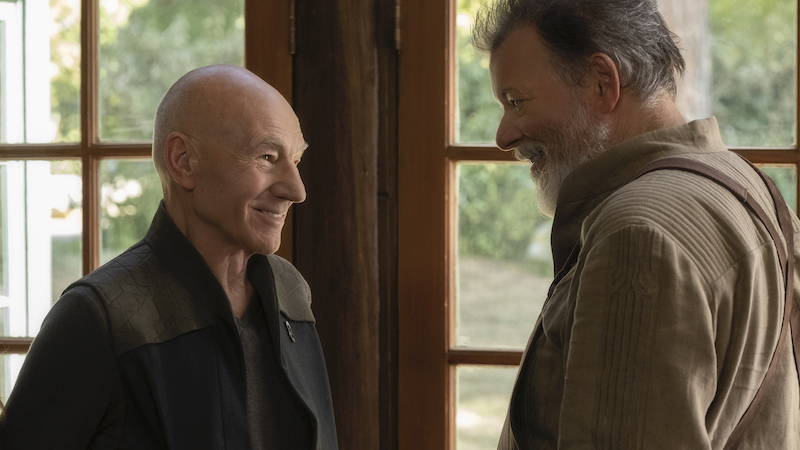 1. Star Trek: Picard marks the return of an icon.
Sir Patrick Stewart reprises his iconic role as Jean-Luc Picard, which he played for seven seasons on
Star Trek: The Next Generation
(available to CBS All Access subscribers!). The new series follows the legendary figure into the next chapter of his life and will include appearances from several familiar faces.
Star Trek: Picard
premieres Jan. 23 exclusively on CBS All Access in the U.S.
WATCH: The New York Comic Con Trailer For Star Trek: Picard​
2. The Stand explores a nightmarish, post-apocalyptic future.
The Stand,
a limited event series based on Stephen King's bestselling novel of the same name, is set in a world decimated by plague and embroiled in an elemental struggle between good and evil. Stephen King himself will write the last chapter of the CBS All Access Original Series, continuing the story in a way that isn't found in the book.
READ: The Stand Casts More Big Names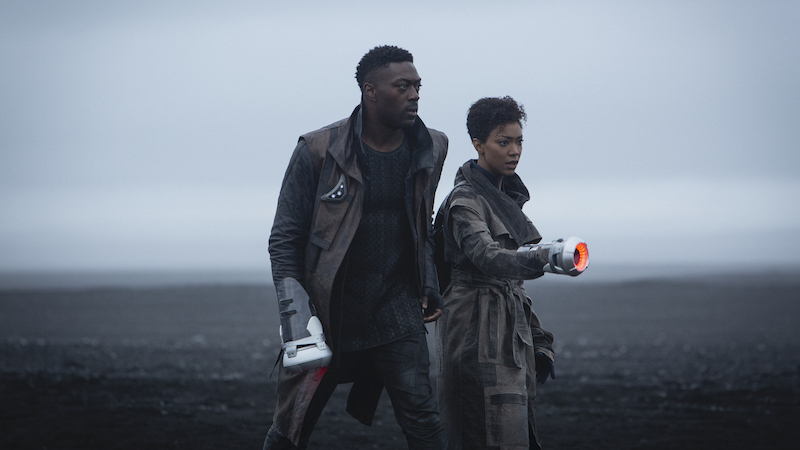 3. Star Trek: Discovery Season 3 strands the crew far from home—in both space and time.
Following two epic seasons (
both available to stream now on CBS All Access
),
Star Trek: Discovery
is destined for more adventures and exploration. At the end of Season 2 of the CBS All Access Original Series, the
U.S.S. Discovery
made a jump 930 years into the future. Surrounded by uncertainty, they will have to rely on themselves—and some new friends—to regain a hopeful future.
WATCH: The Star Trek: Discovery Season 3 Teaser Trailer From New York Comic Con​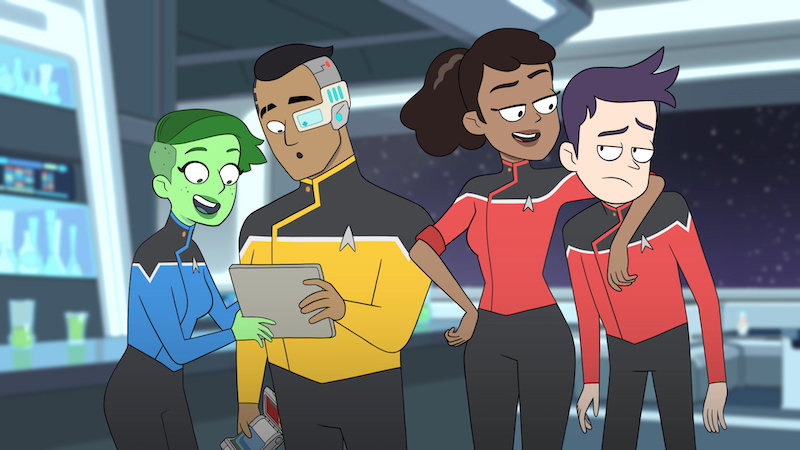 4. Star Trek: Lower Decks takes a witty look at life on one of Starfleet's, um... least important ships.
A career in space involves more than the glamour of strange new worlds and boldly going where no one has gone before. Somebody has to be the support crew!
Star Trek: Lower Decks
, created and produced by Mike McMahan (
Rick And Morty
) and voiced by an exciting ensemble of actors (including Jerry O'Connell) will explore a different sort of Starfleet experience during its 10-episode first season exclusively on CBS All Access.
READ: Star Trek: Lower Decks Voice Cast And Animated Characters Revealed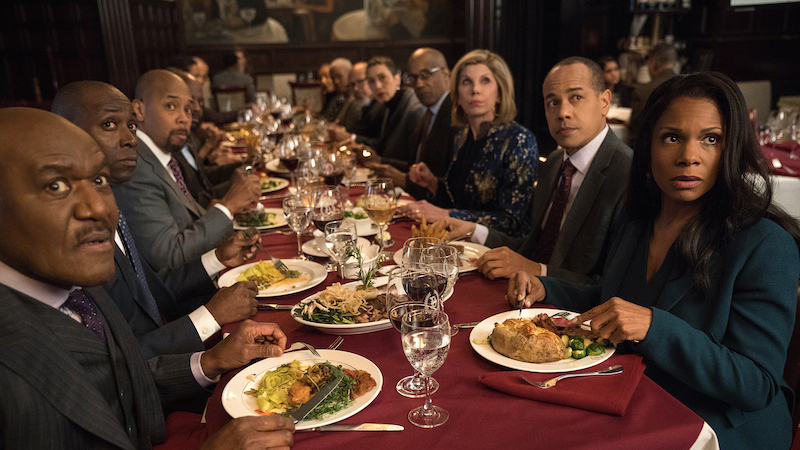 5. The Good Fight isn't backing down in Season 4.
A flagship original series that helped launch CBS All Access,
The Good Fight
marks its fourth season in 2020. Coming out of Season 3, Diane Lockhart (
Christine Baranski
) has tried to figure out whether you can resist a crazy administration without going crazy yourself. All three seasons of the critically acclaimed series are available to stream now on CBS All Access, plus all seven seasons of
The Good Wife.
STREAM: Full Episodes Of The Good Fight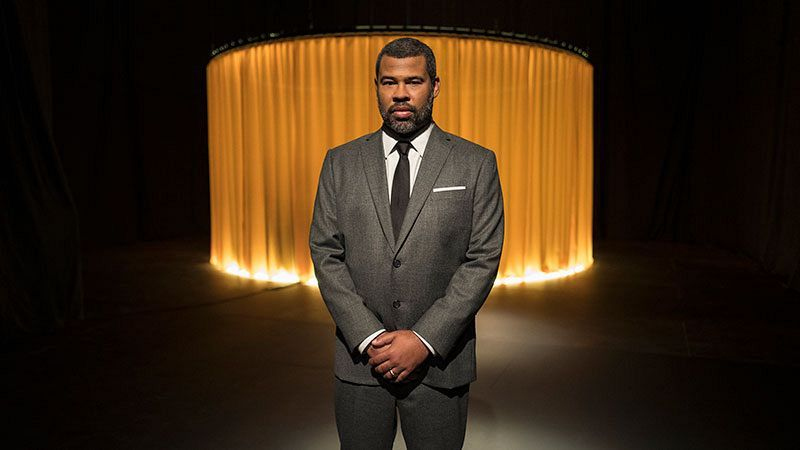 6. The Twilight Zone enters a new dimension of imagination in Season 2.
Jordan Peele and Simon Kinberg's fresh take of a legendary series,
The Twilight Zone
delighted audiences with masterful storytelling and compelling guest stars in Season 1. The series will return to CBS All Access in 2020, where it will continue to explore the human condition and hold a lens up to the culture of our times.
STREAM NOW: Full Episodes Of The Twilight Zone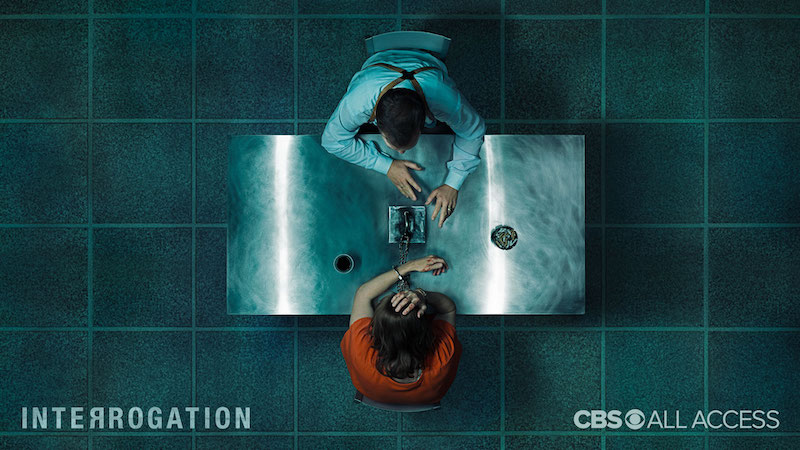 7. Interrogation takes us into the world of true crime with a "timely" twist.
Premiering Feb. 6,
Interrogation
is a true-crime series based on a case that spans more than 20 years in which a young man was charged and convicted of brutally murdering his mother. After being sentenced to life in prison, he continued to fight to prove his innocence. With all episodes dropping at once, viewers are encouraged to follow the evidence like a cold case detective, abandon the linear narrative, and determine their own investigative path by watching the episodes leading up to the finale in any order. Starring Peter Sarsgaard, Kyle Gallner, David Strathairn, and special guest star Vincent D'Onofrio.
READ: Interrogation Brings True-Crime Drama To CBS All Access When It Premieres Thursday, Feb. 6
8. Why Women Kill returns with a new set of sultry characters confronting acts of deception.
One season of scintillating, scandal-filled, soapy drama? It simply isn't enough! Get ready to indulge in a new set of stories from Executive Producer Marc Cherry, who brought us the first installment of
Why Women Kill
as it examined how three women from different decades deal with infidelity in their marriages. Over the years, the roles of women have definitely changed; but their reaction to betrayal... has not.
STREAM: The Complete First Season Of Why Women Kill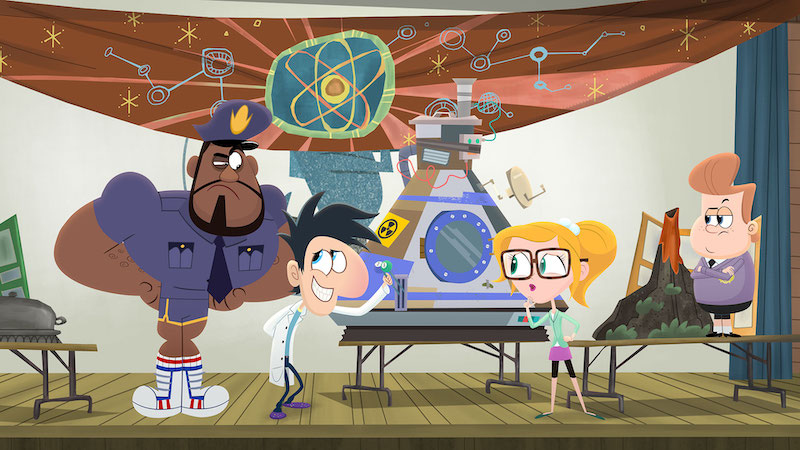 9. New children's programming offers fun for the entire household.
With exclusives like
Cloudy with a Chance of Meatballs
and
Danger Mouse
, CBS All Access is providing entertainment options for all ages. And don't forget this library will grow to feature more than 1,000 episodes of classic children's shows, including
Inspector Gadget
,
The New Adventures of Madeline
, and many more! You don't have to wait, as the first children's programs have already started rolling out on CBS All Access.
READ: ​How To Watch Kids Shows On CBS All Access
10. Big Brother sequesters a new group of houseguests for another summer of fun—and drama.​
There's $500,000 on the line when
Big Brother
returns for Season 22 with new alliances, competitions, showmances, and more! In addition to the broadcasts hosted by
Julie Chen Moonves
, CBS All Access subscribers also get to stream exclusive round-the-clock coverage inside the house with
Big Brother Live Feeds
.
STREAM: Every Episode Of Big Brother On CBS All Access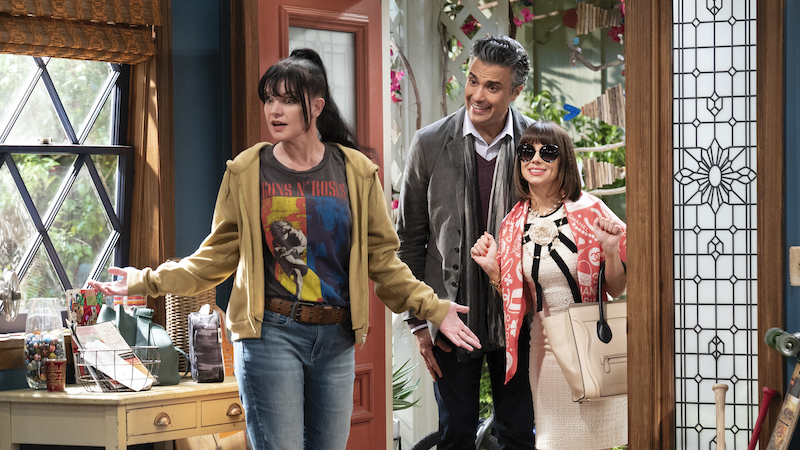 11. Broke brings Pauley Perrette back to CBS in a heartfelt comedy.
A single suburban mother (Perrette) is shocked when some estranged relatives land on her doorstep in need of a place to live. It turns out the money has dried up for her sister (Natasha Leggero) and her outrageously wealthy, big-hearted husband (Jaime Camil)! Will the familiar bond of sisterhood be the catalyst to restore their relationship?
WATCH: First Look At The Extended Trailer For Broke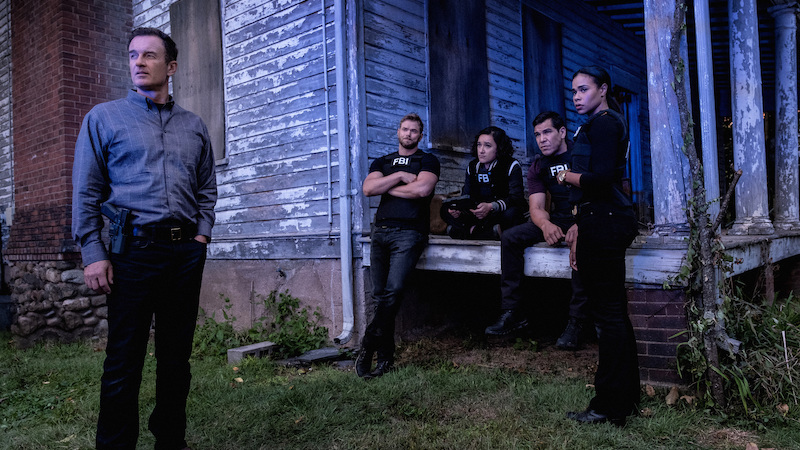 12. FBI: Most Wanted puts elite agents in a pressure cooker as they chase the worst of the worst.
The stakes don't get any higher in the latest thrilling crime procedural from Executive Producer Dick Wolf. The Fugitive Task Force, led by Jess LaCroix (Julian McMahon), relentlessly tracks and captures the notorious criminals of the Bureau's Most Wanted list. The pilot for
FBI: Most Wanted
first appeared as an episode in the crime drama
FBI
if you're looking to get a headstart on the hunt!
WATCH: Trailer For Dick Wolf's FBI: Most Wanted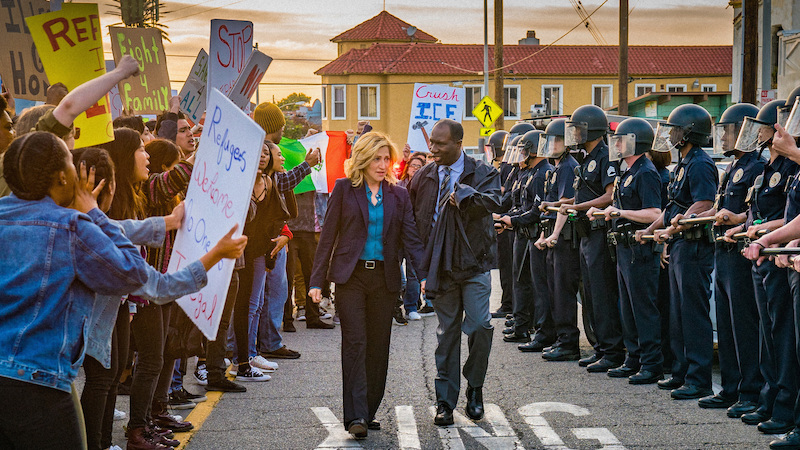 13. Tommy puts Edie Falco​ in a role that will break new ground in law enforcement.
There's never been a female police chief in charge of a force as large as LAPD—until Abigail "Tommy" Thomas (Falco) brings her NYPD-honed grit to the City of Angels​. The series—equal parts political, procedural, and family drama—premieres on Thursday, Feb. 6 at 10/9c on CBS and CBS All Access.
WATCH: First Look At The Extended Trailer For Tommy
14. Survivor celebrates an epic milestone.
The Emmy Award-winning, ground-breaking series continues to thrive!
Survivor
will mark its 40th season and 20th year when it debuts with a special two-hour episode on Wednesday, Feb. 12 at 8/7c, hosted by
Jeff Probst
on CBS and CBS All Access. The show moves to its regular Wednesday 8/7c time period on Feb. 19.
STREAM: Every Episode Of Survivor On CBS All Access​
15. Criminal Minds concludes its 15-season run with more chilling unsubs.
We're ready to deliver the profile. A special two-hour episode will launch the final season of the longtime fan-favorite crime thriller on Wednesday, Jan. 8 at 9/8c on CBS and CBS All Access.
Criminal Minds
moves to its regular Wednesday 9/8c time period on Jan. 15 and will conclude with a two-hour series finale on Wednesday, Feb. 19 at 9/8c.
READ: CBS Winter 2020 Schedule​ Include Big Premiere Dates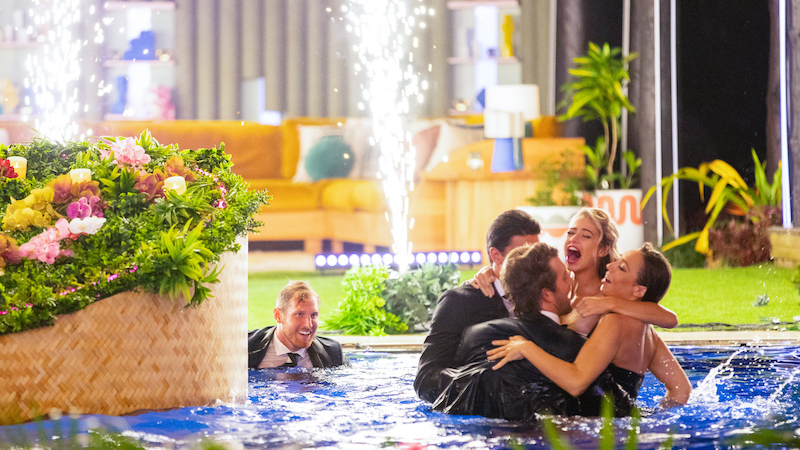 16. Love Island wants to couple up once again with more sizzling reality matchmaking.
We got a text! And it says a new group of Islanders will be making moves on
Love Island
in 2020! Set in Fiji, the show strands a group of breathtaking singles in an equally breathtaking villa—and every few days, they must couple-up or risk being dumped from their newfound paradise. The sexy drama and cheeky humor makes
Love Island
the perfect summer fling.
STREAM: The Complete First Season Of Love Island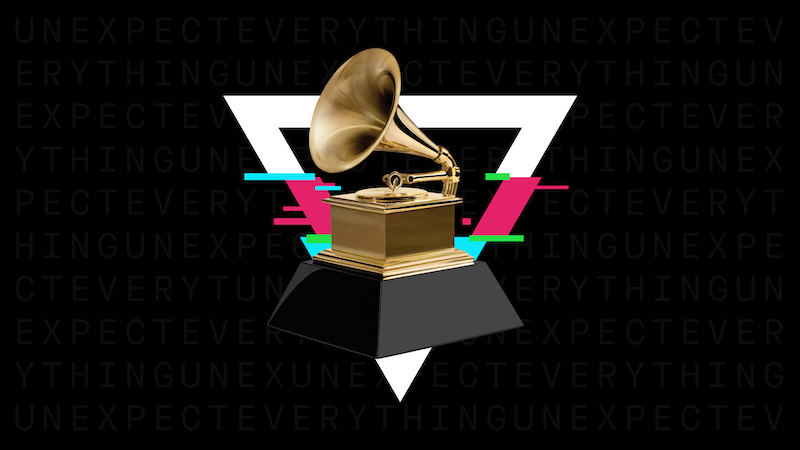 17. The GRAMMY Awards® will put a song in your heart.
Enjoy performances and celebrations as Music's Biggest Night is broadcast live from Staples Center in Los Angeles on Sunday, Jan. 26 at 8pm ET / 5pm PT. The incomparable
Alicia Keys will host
and Ken Ehrlich will return as Executive Producer to oversee the 62nd Annual GRAMMY Awards.
READ: The Complete List Of Nominees​ For The 2020 GRAMMY Awards
18. The Academy of Country Music Awards™ provides the perfect soundtrack for Country Music's Party of the Year!
Kick up your boots for the 55th Academy of Country Music Awards! This year the show is being broadcast live from the MGM Grand Garden Arena in Las Vegas on Sunday, Apr. 5 at 8/7c.
READ: 55th Academy Of Country Music Awards To Air Sunday, Apr. 5, 2020 On CBS
19. The Tony Awards® have a hot date on Broadway!
Broadway's biggest night returns to CBS when the 74th Annual Tony Awards® broadcast live from Radio City Music Hall in New York City on Sunday, June 7 at 8/7c. Nominations will be announced on April 28.
READ: 74th Annual Tony Awards To Air Sunday, June 7, 2020 On CBS​
20. Undercover Boss follows executives who slip out of the corner office and roll up their sleeves.
A unique and frequently inspiring alternative series, each week the Emmy Award-winning
Undercover Boss
follows a different business leader as they go on an undercover mission to examine the inner workings of their operation. Season 9 will premiere on Wednesday, Jan. 8 at 8/7c and continue in the time slot until the season premiere of
Survivor
on Feb. 12.
21. CBS coverage of the 2020 election includes real news—and really funny perspectives.
For decades, CBS has been your go-to source for reliable election coverage thanks to
CBS Evening News
,
Face The Nation, CBS News Specials,
and plenty more network news offerings. Now, we're also streaming news around the clock with
CBSN
. Of course, when you're ready to unwind and find the humor in it all,
The Late Show's
monologues continue to serve up Stephen Colbert's take on the news of the day.
22. Super Bowl Greatest Commercials 2020 pits the hilarious vs. the heartfelt—and you get to crown the champion!
An annual special hosted by football legend Boomer Esiason and
NCIS: Los Angeles
star Daniela Ruah, this year the duo present their top picks from two ever-popular categories—
Hilarious and Heartfelt
. You'll be able to
vote on the nominees ahead of the show
on Monday, Jan. 27 at 9/8c, and then during the broadcast you can help pick the winner by voting live on Twitter using the hashtag of your favorite.
SUBSCRIBE NOW: Sign Up For CBS All Access To Enjoy Nonstop Entertainment In 2020!