23 Photos of Your Favorite Stars Looking Stunning At The Daytime Emmys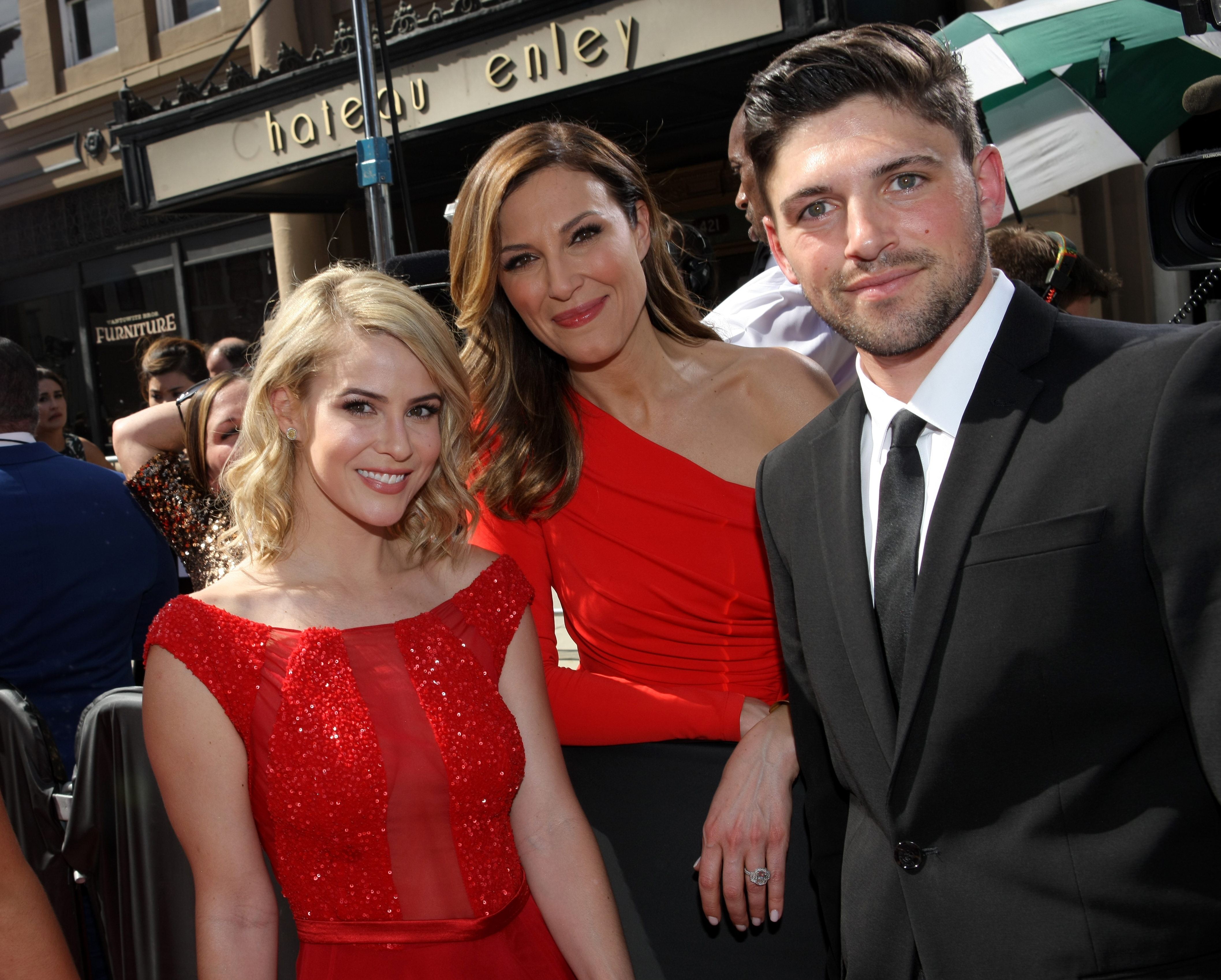 Linsey Godfrey and Robert Adamson
B&B's Linsey Godfrey (Caroline), wearing Paolo Sebastian, attended with husband Robert Adamson (Noah) from Y&R.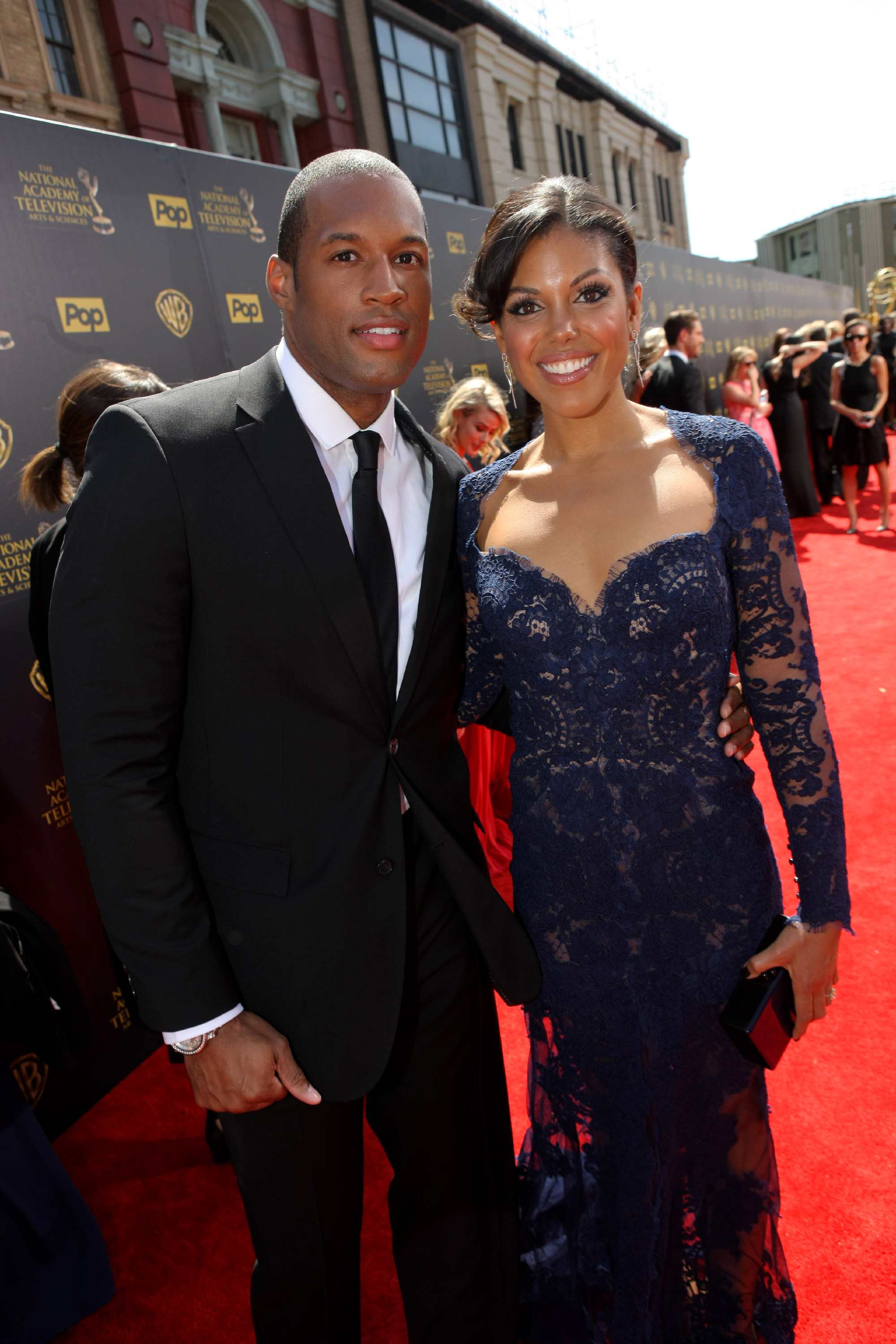 Karla Mosley and Lawrence St. Victor
B&B's Karla Mosley (Maya) in a Watters dress, and Lawrence St. Victor (Carter) dropped jaws.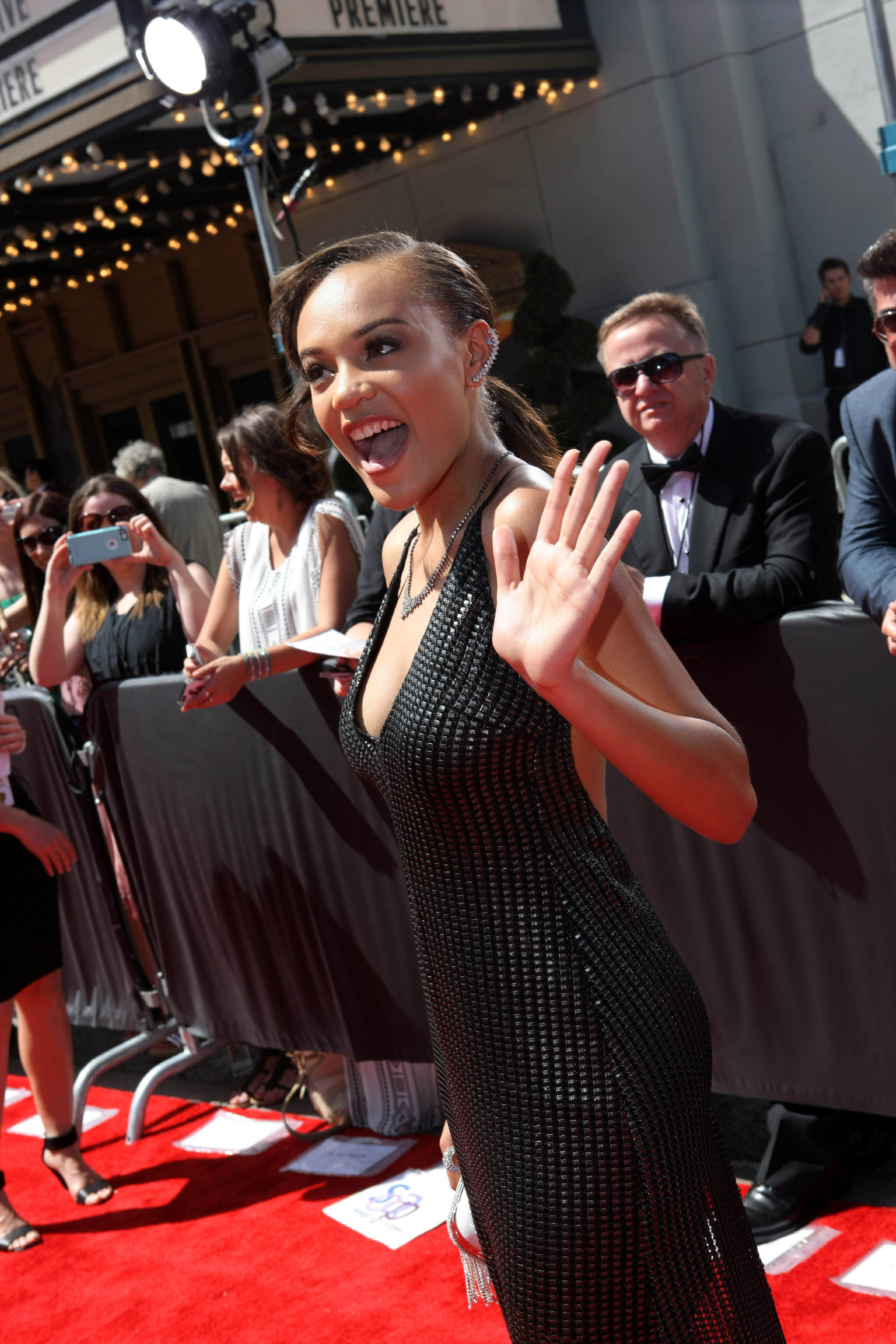 Reign Edwards
B&B's Reign Edwards (Nicole) waved to fans in her GlamRock by Marla Guloien dress.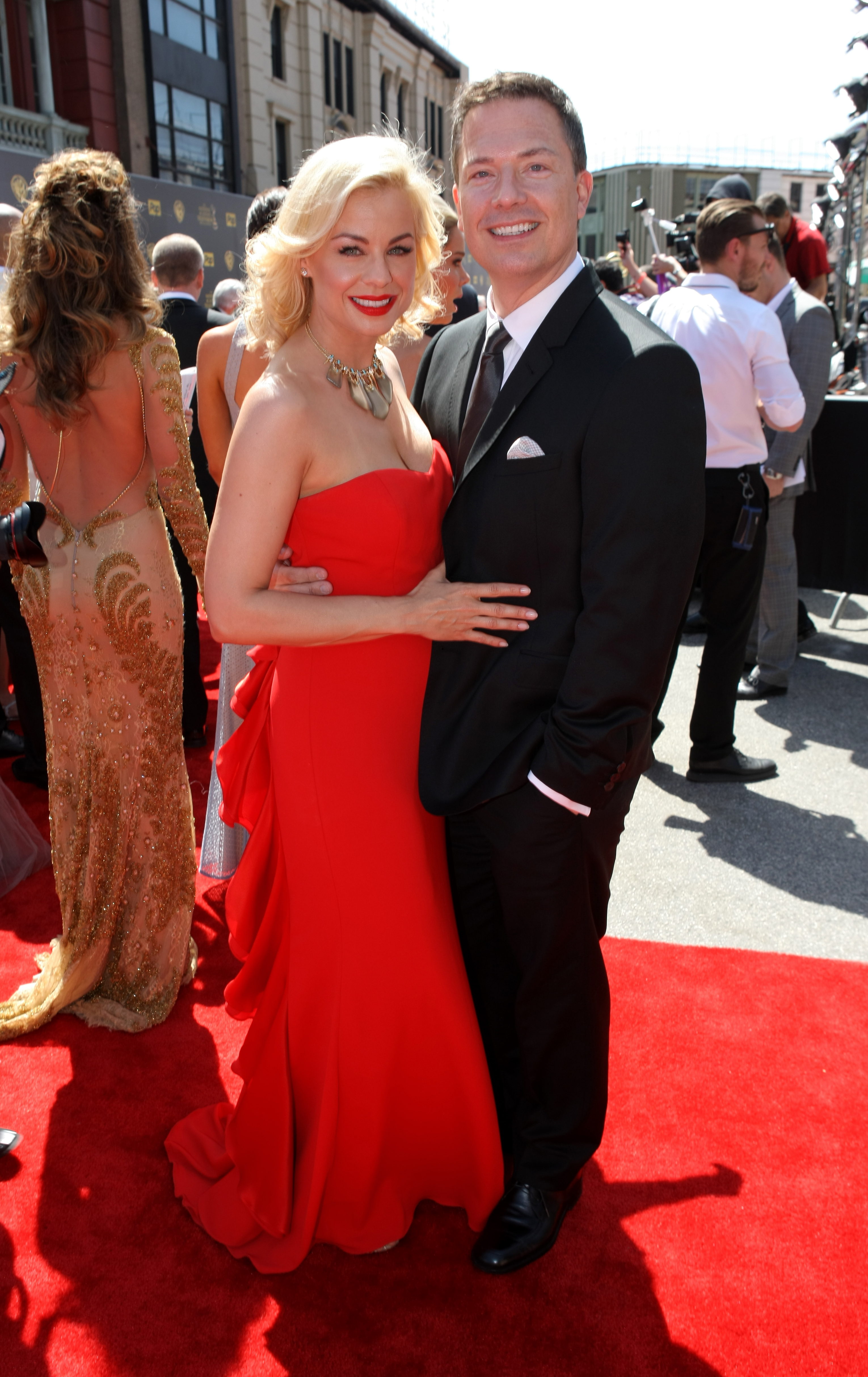 Jessica Collins
Y&R's Jessica Collins (Avery) looked to-die-for in her Badgley Mischka dress.
Jacqueline MacInnes Wood
B&B's Jacqueline MacInnes Wood (Steffy) turned heads at the Daytime Emmys.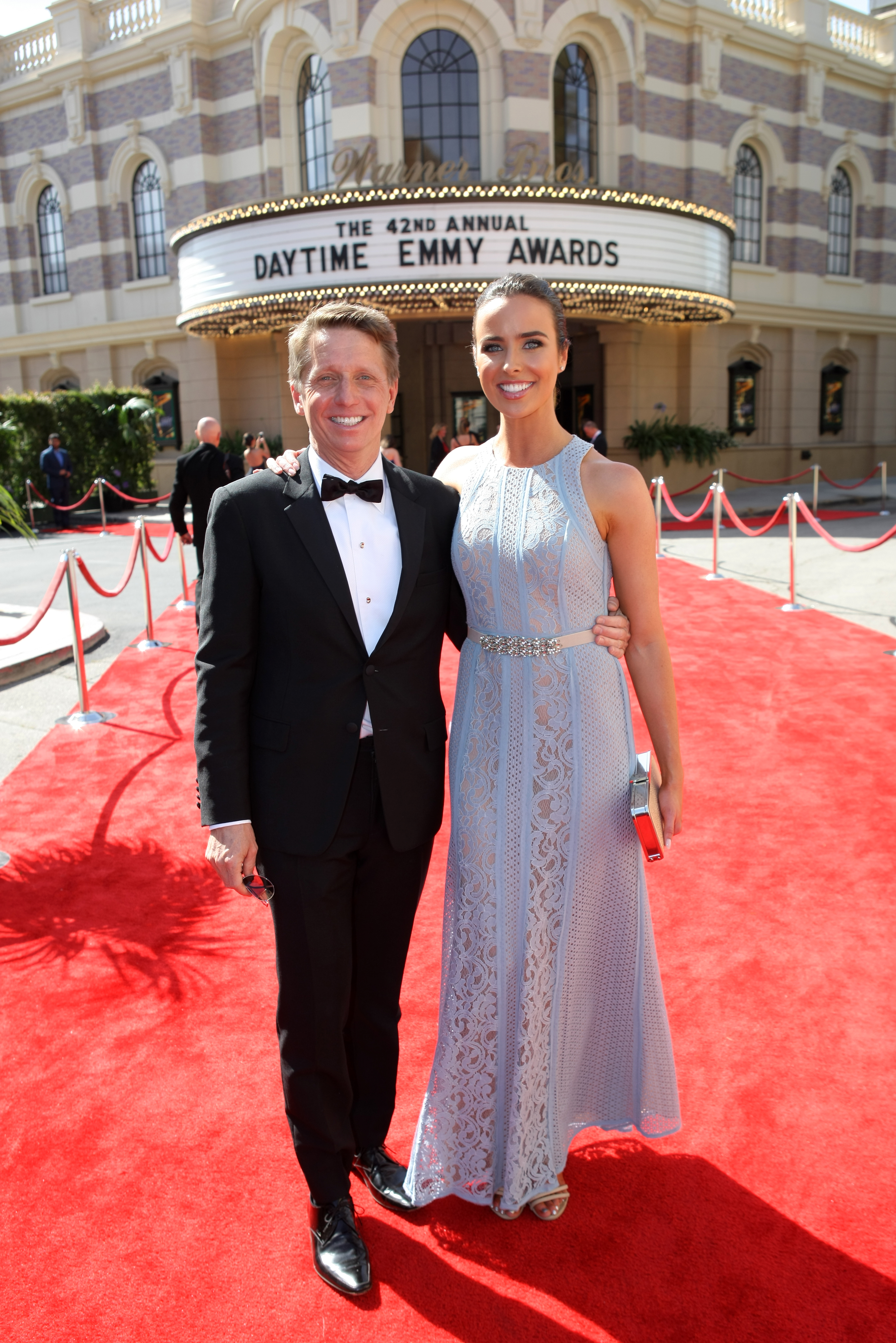 Bradley Bell and Ashleigh Brewer
B&B Executive Producer Bradley Bell posed with Ashleigh Brewer (Ivy).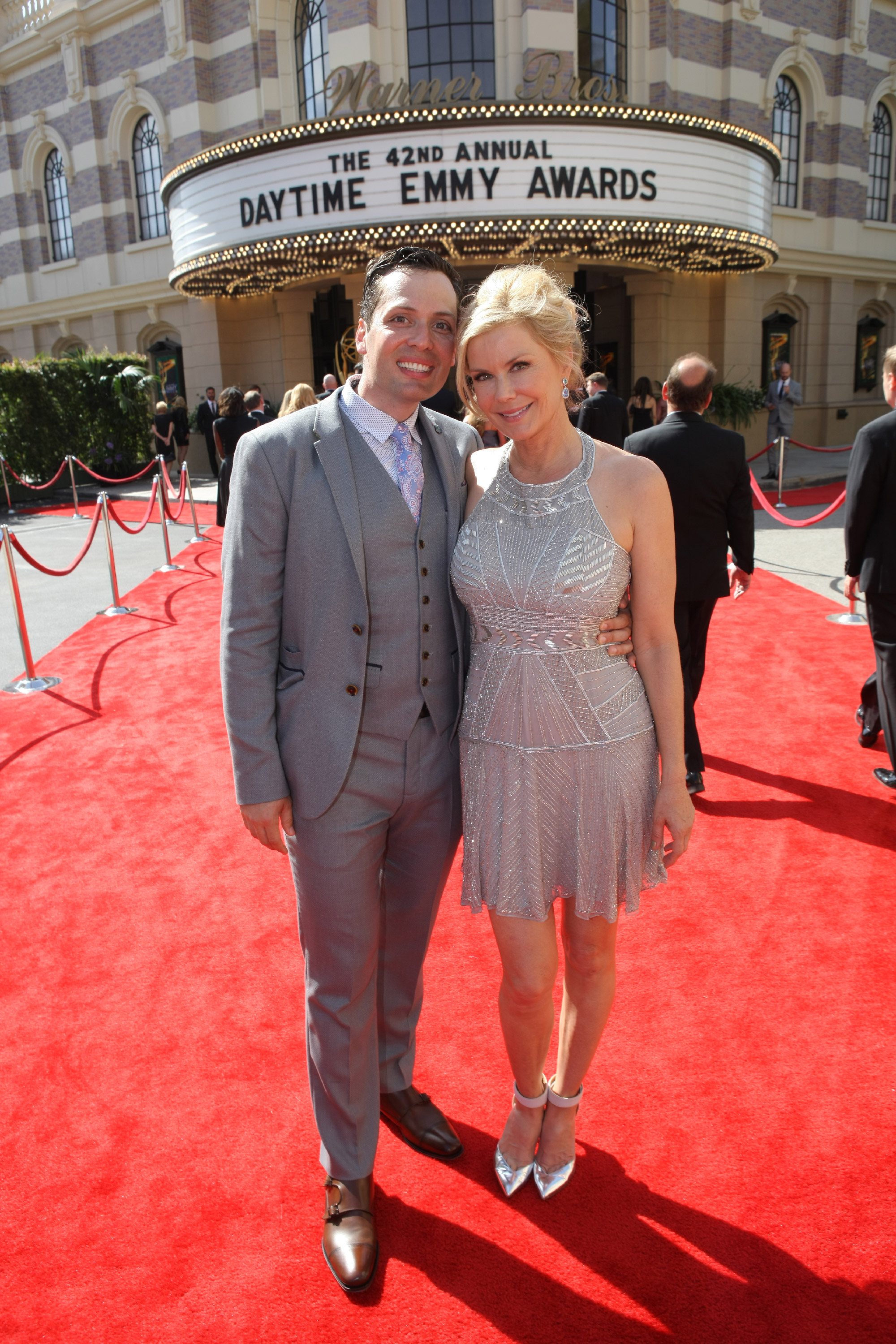 Katherine Kelly Lang
B&B's Katherine Kelly Lang (Brooke) posed on the red carpet with a guest.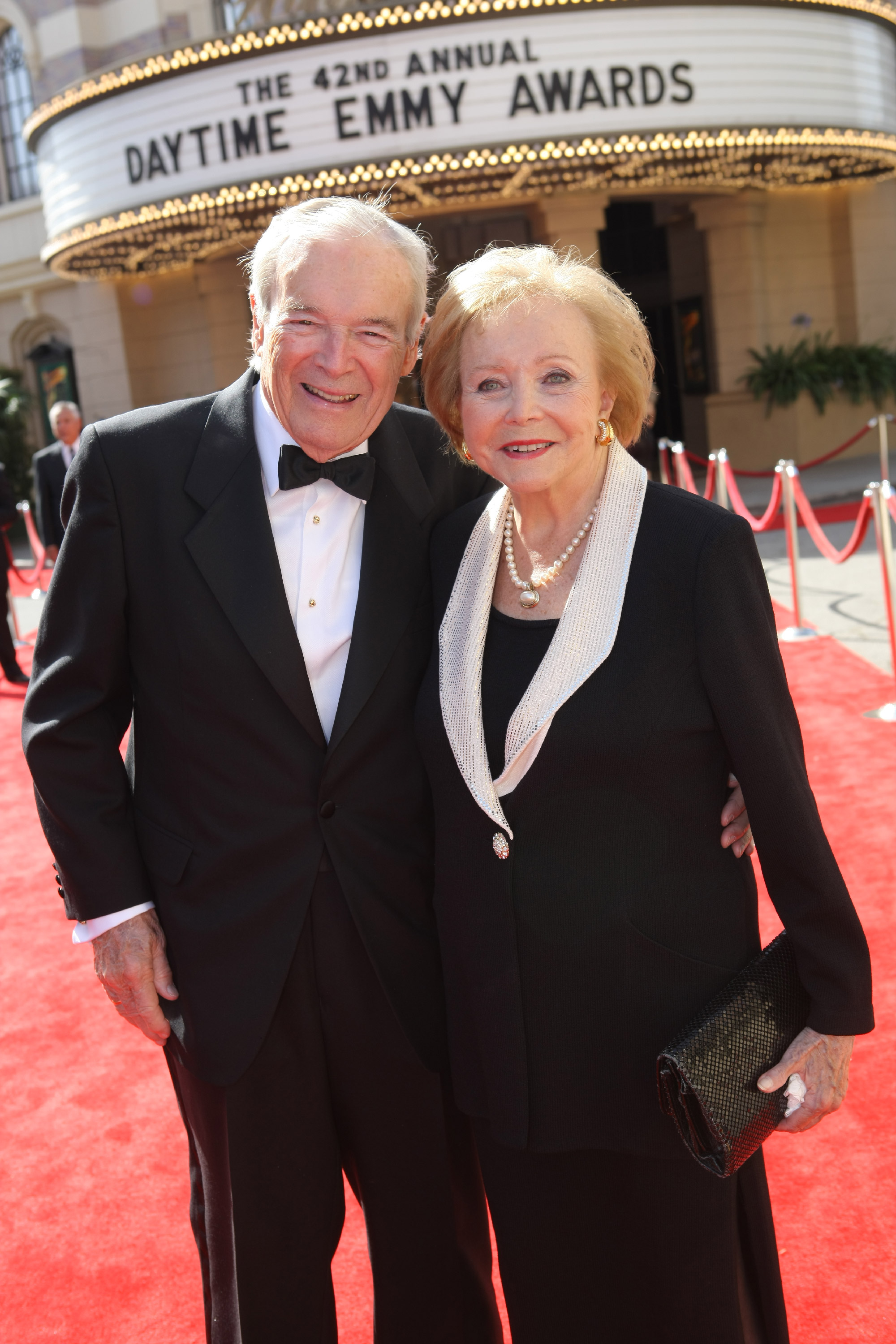 Lee Phillip Bell
Soap matriarch Lee Phillip Bell is always a welcome sight, and this was no different.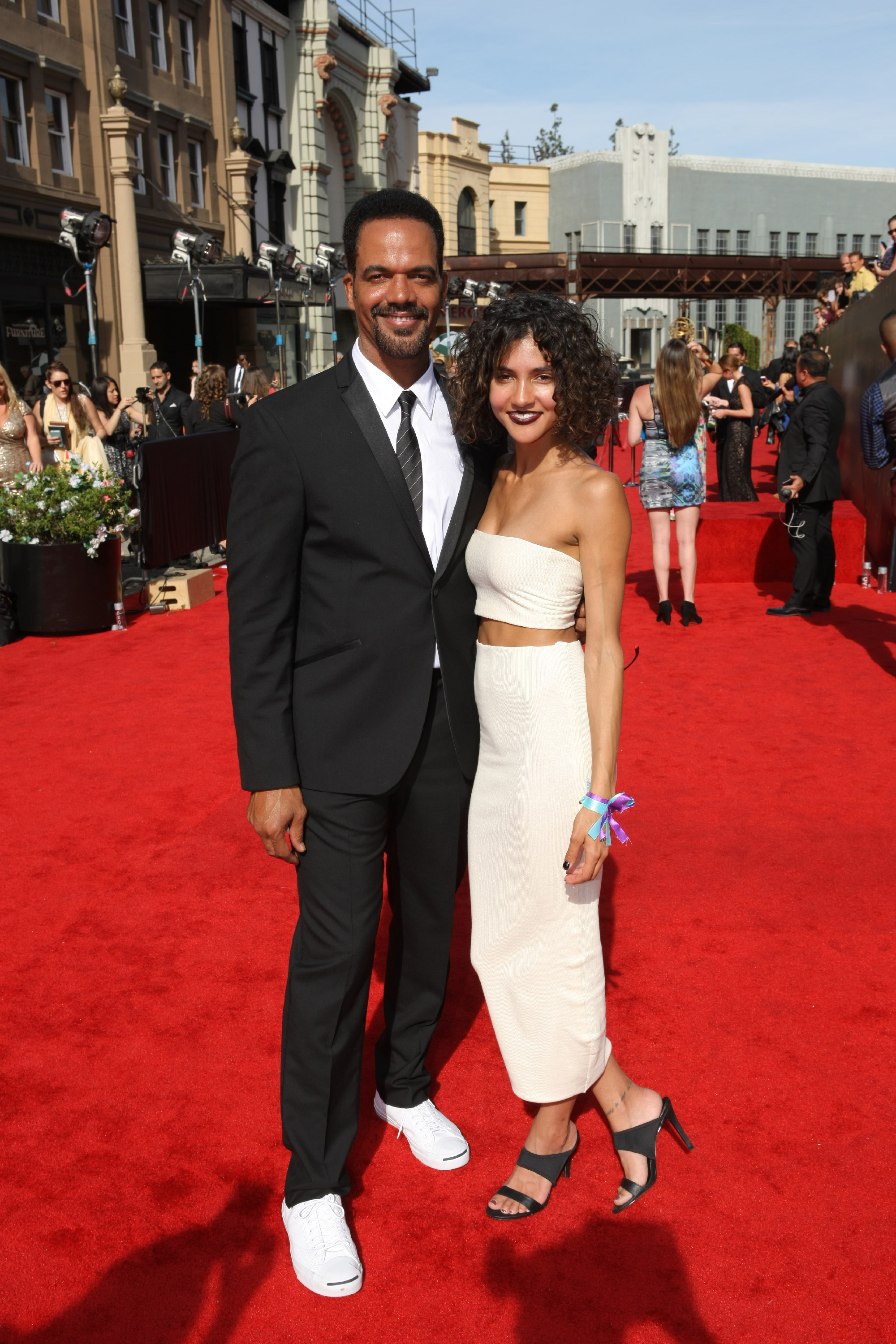 Kristoff St. John
Y&R's Kristoff St. John (Neil) brought the hip.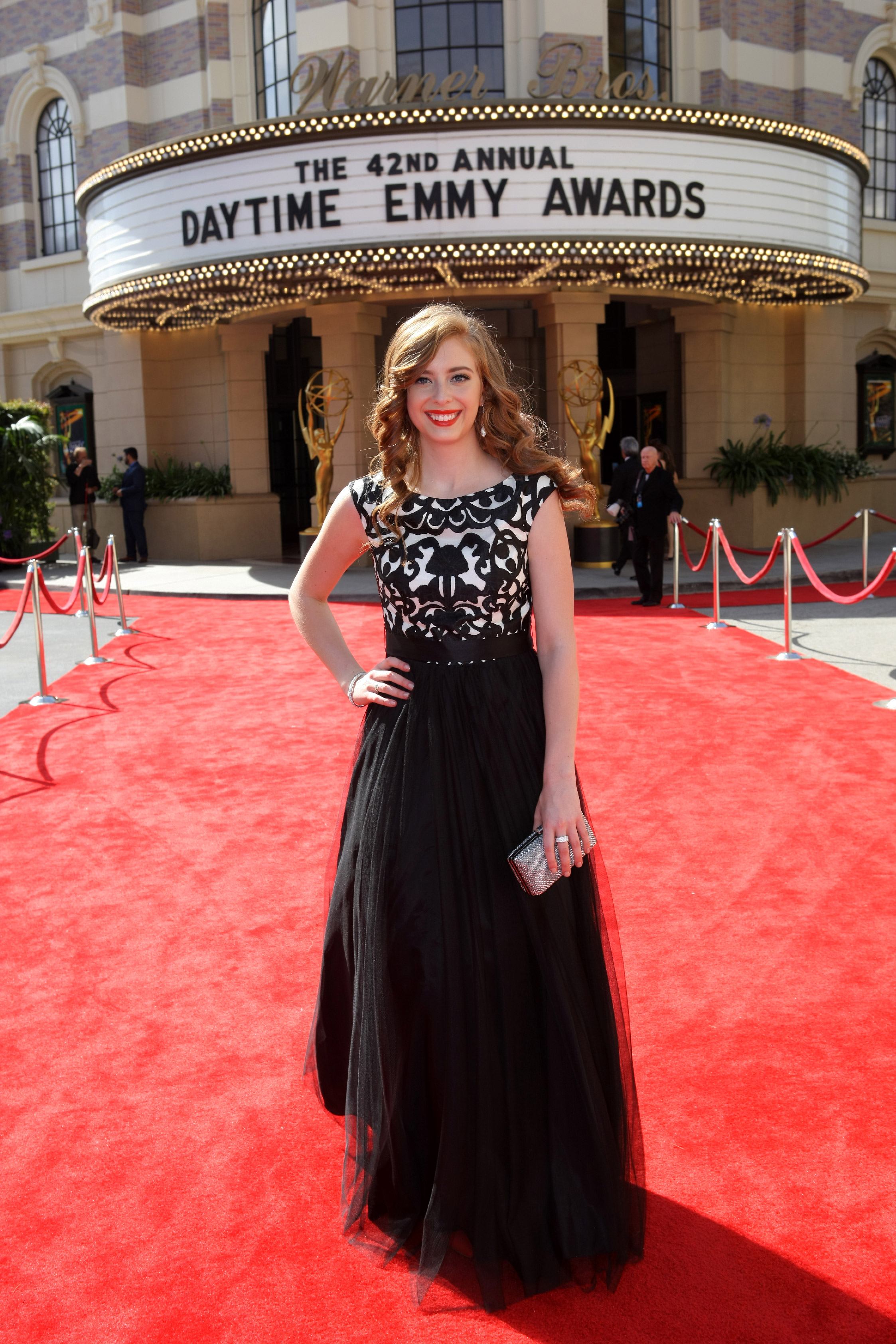 Ashlyn Pearce
B&B's Ashlyn Pearce (Aly) looked radiant outside the Daytime Emmys.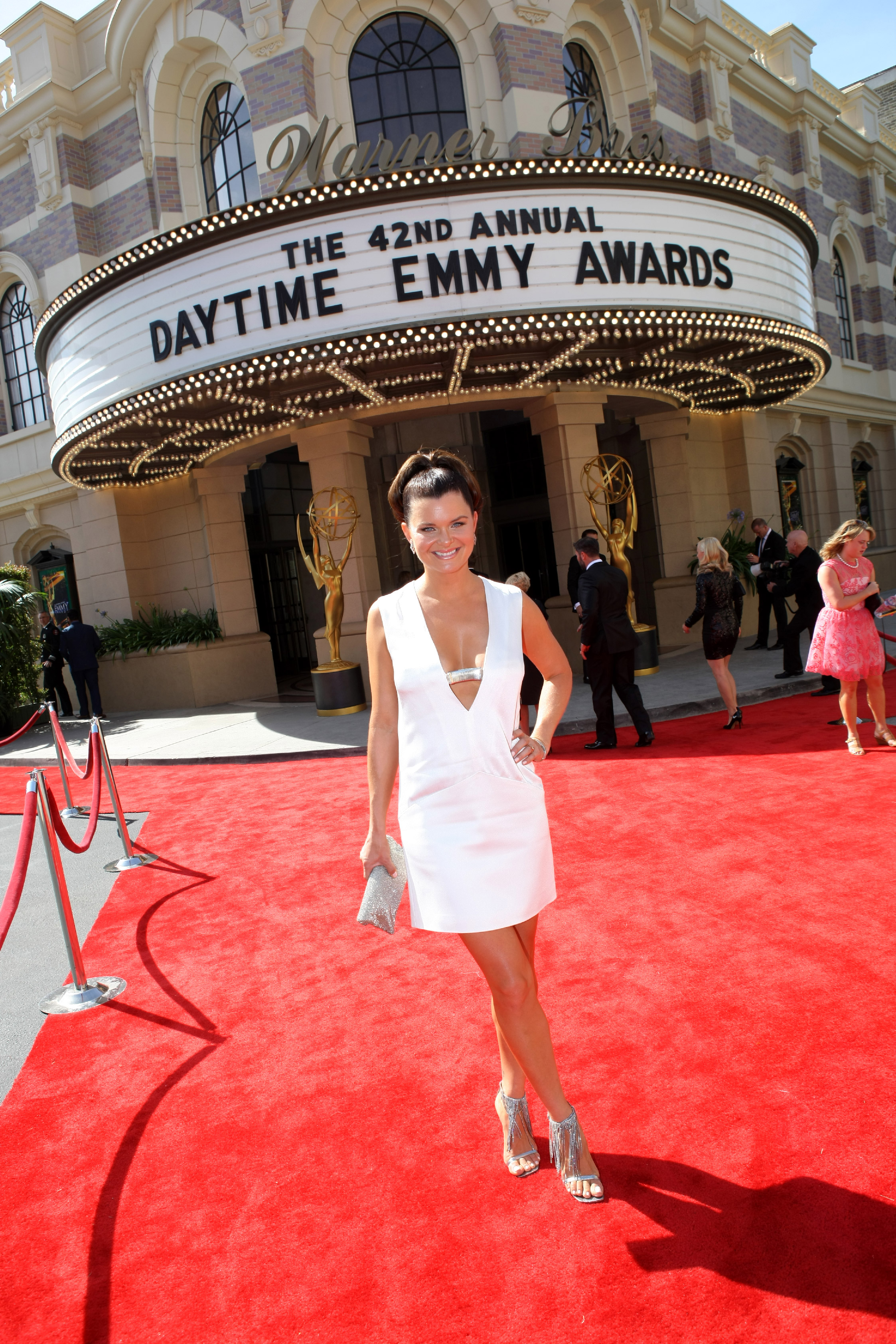 Heather Tom
B&B's Heather Tom (Katie) looked fun and flirty at the show.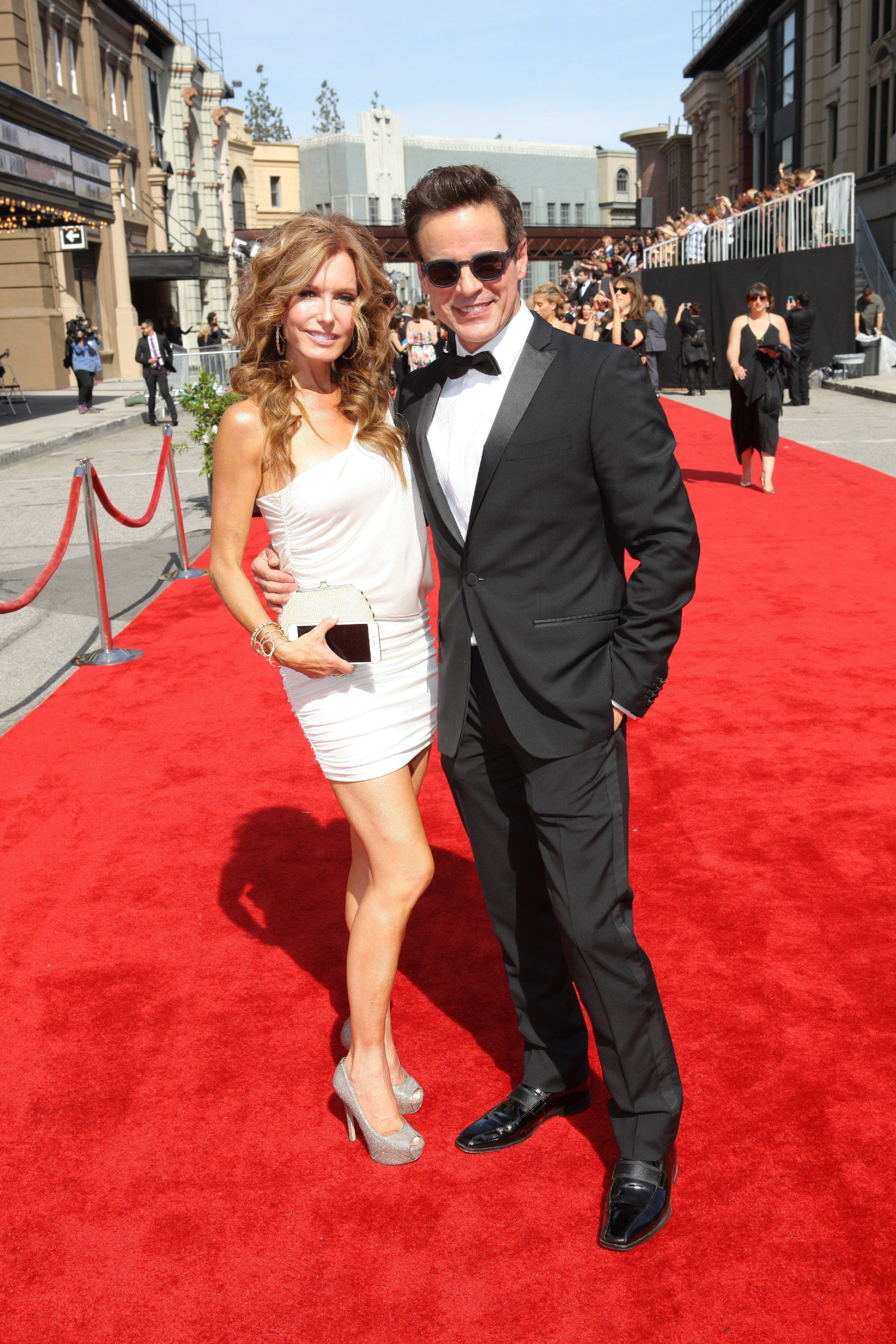 Tracey Bregman and Christian LeBlanc
Y&R on-screen couple Tracey Bregman (Lauren) and Christian LeBlanc (Michael) burned up the red carpet.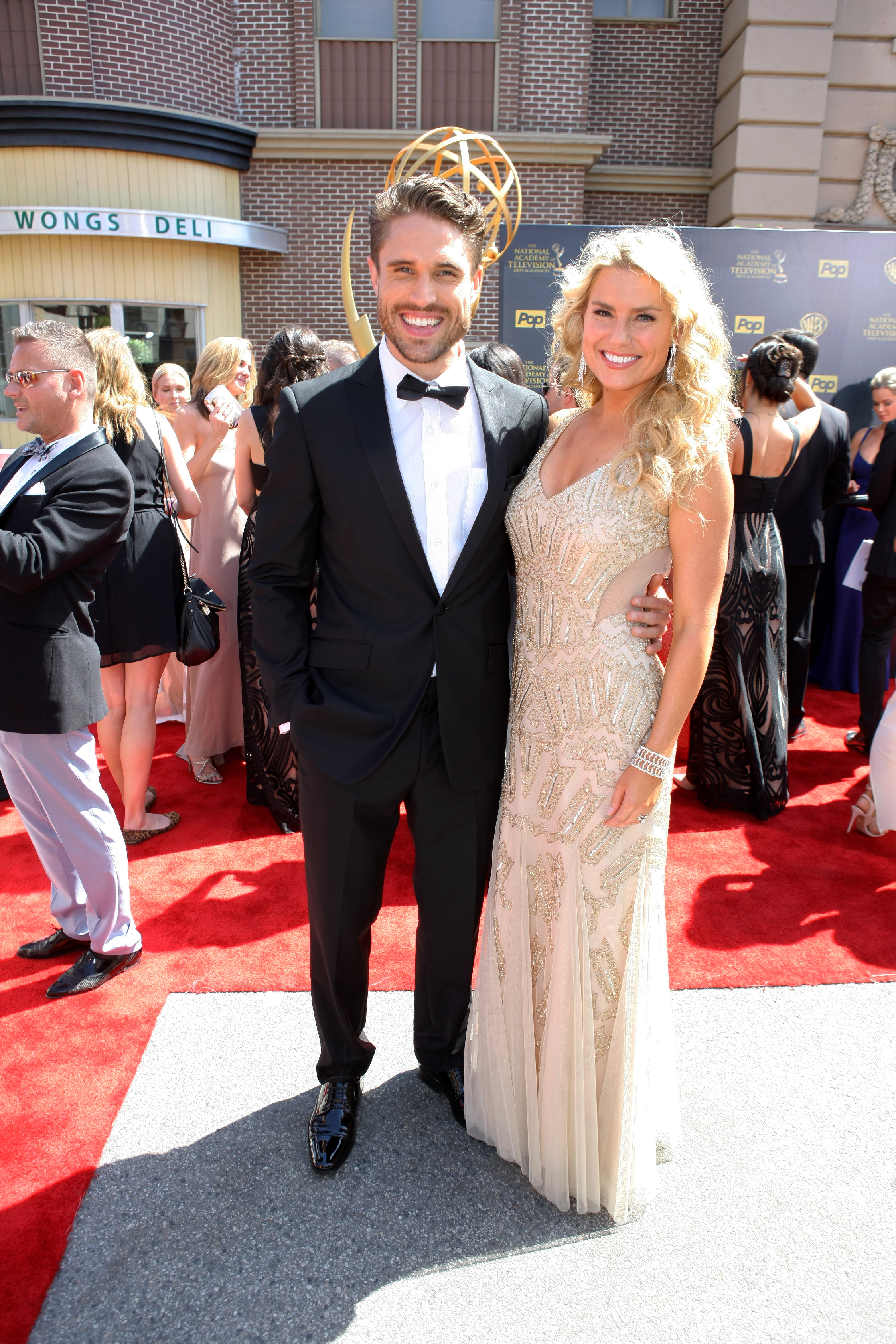 James O'Halloran and Rachel Reynolds
The Price is Right models James O'Halloran and Rachel Reynolds showed everyone how it's done!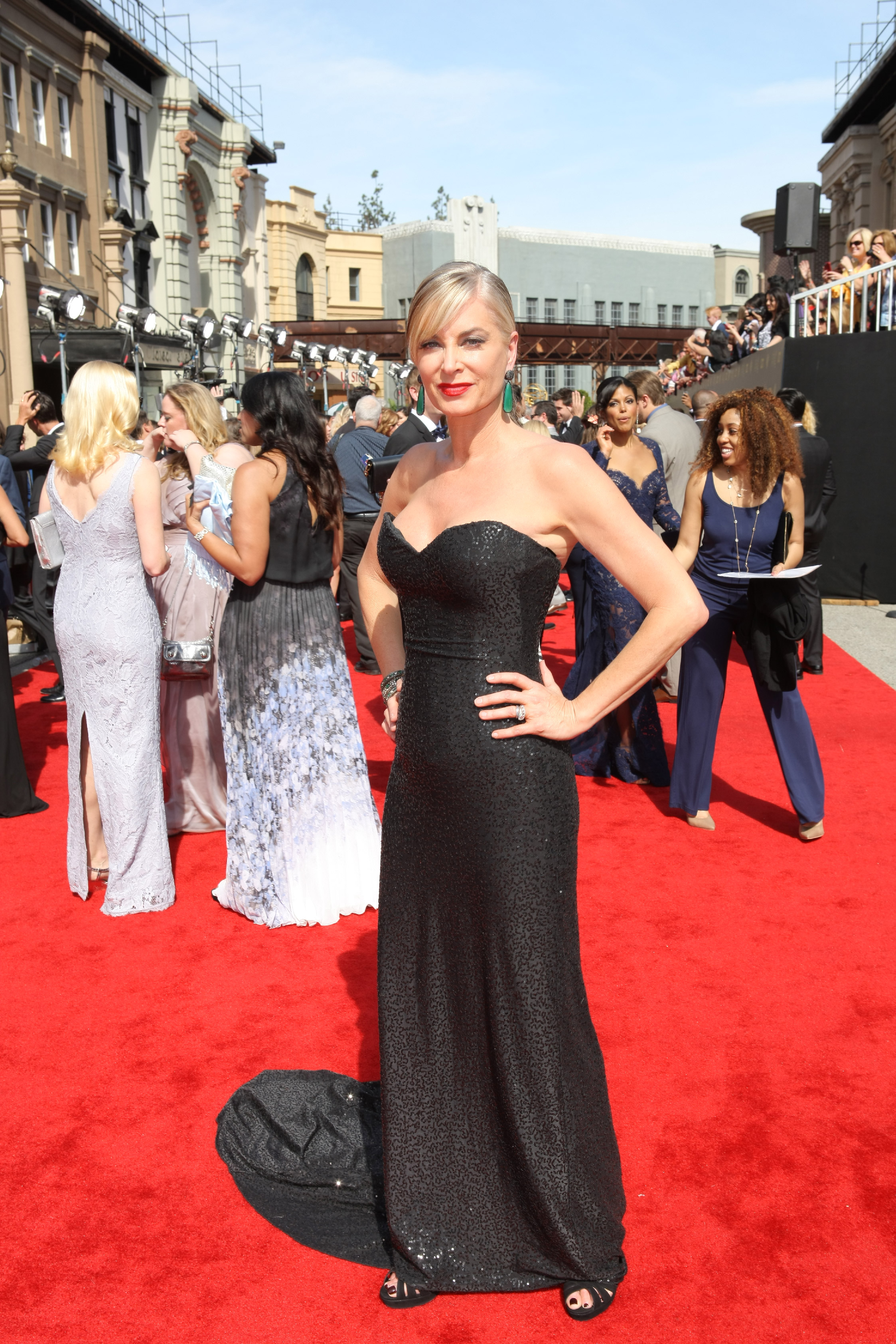 Eileen Davidson
Y&R's Eileen Davidson slayed the red carpet with her beauty at the 42nd annual Daytime Emmy Awards.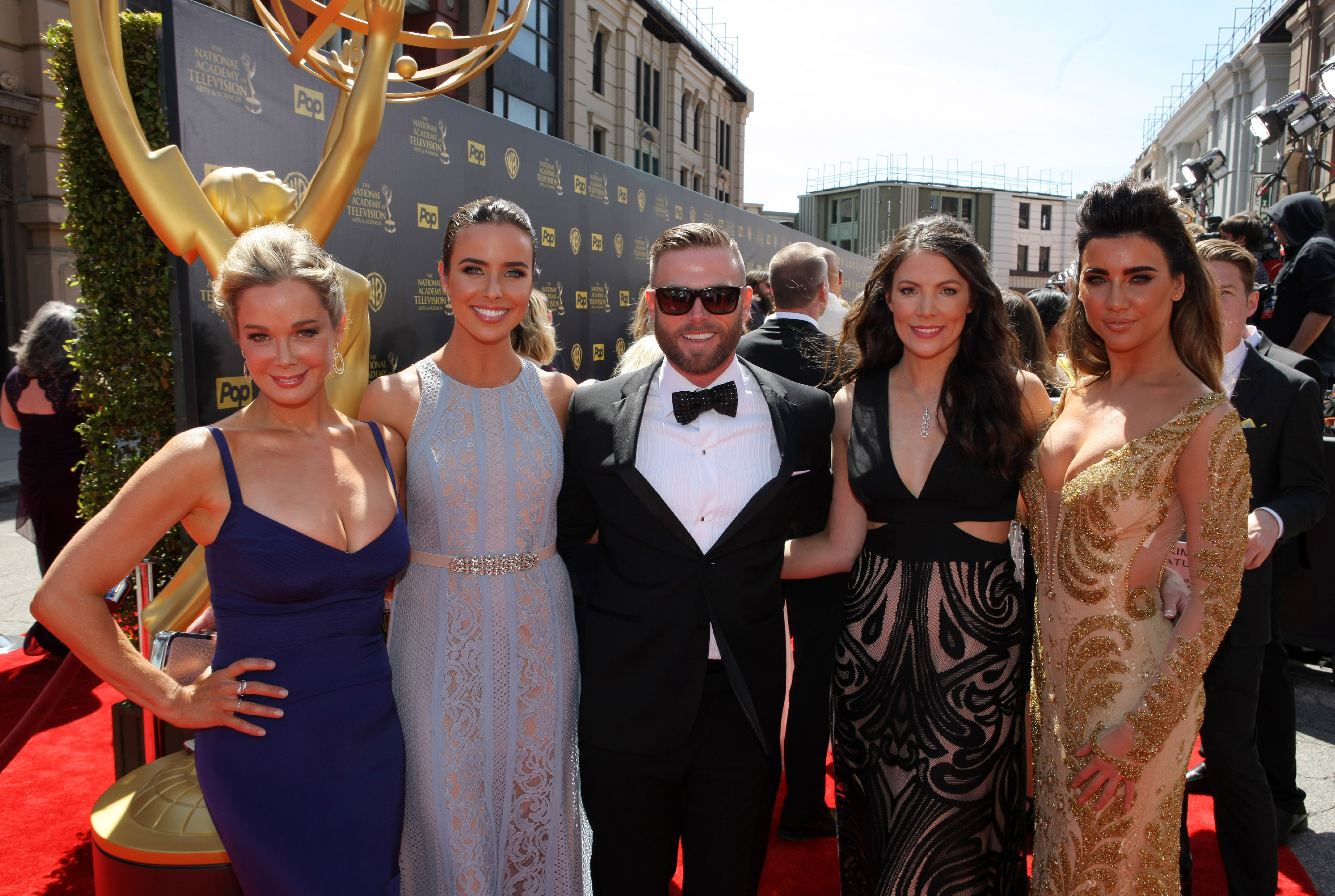 Bold and Beautiful Gang
B&B's Jennifer Gareis (Donna), Ashleigh Brewer (Ivy), Jacob Young (Rick), a guest, and Jacqueline MacInnes Wood blessed the red carpet with their presence.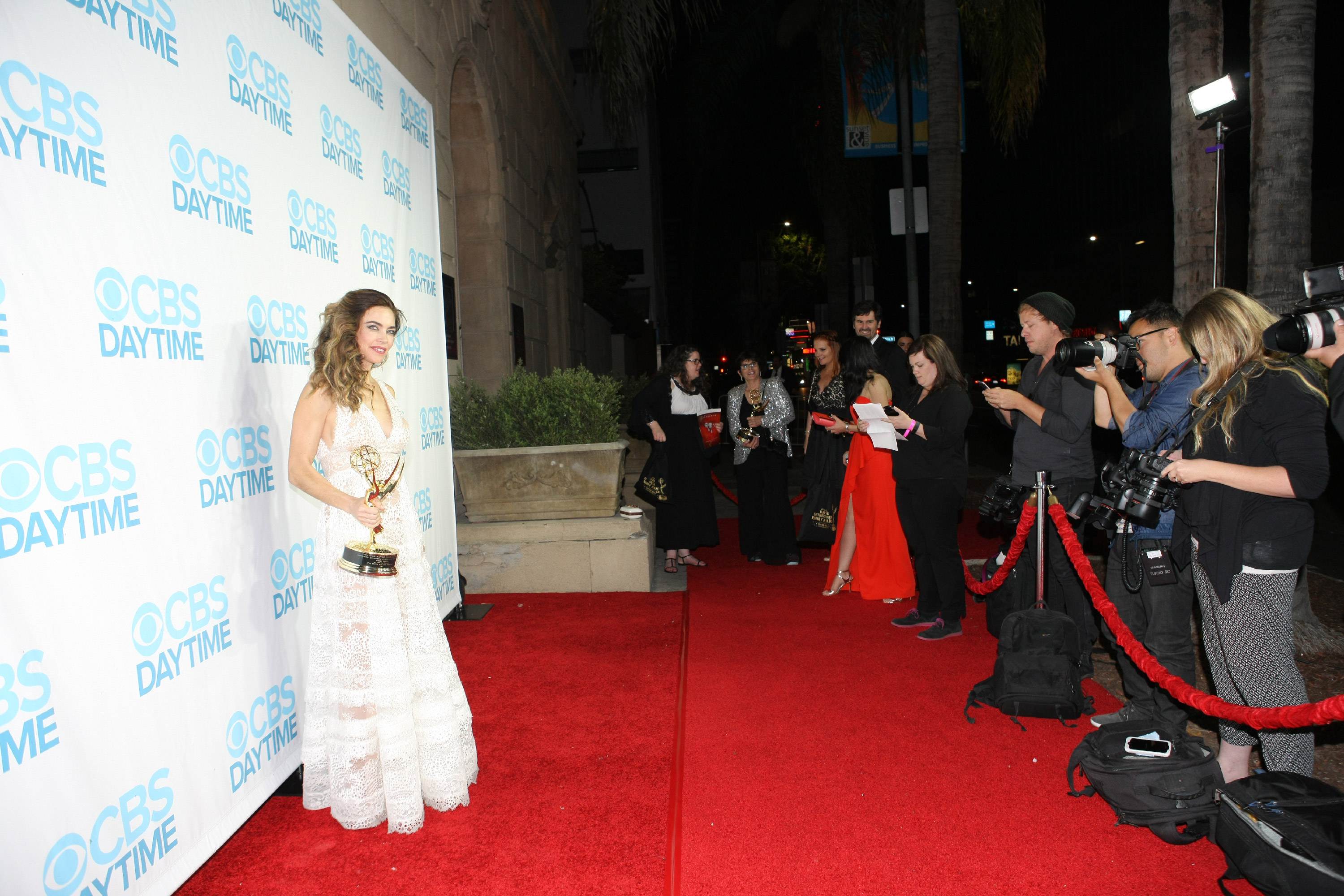 Amelia Heinle
Y&R's Amelia Heinle (Victoria), wearing a Elie Saab dress, posed for pictures with her brand new Daytime Emmy!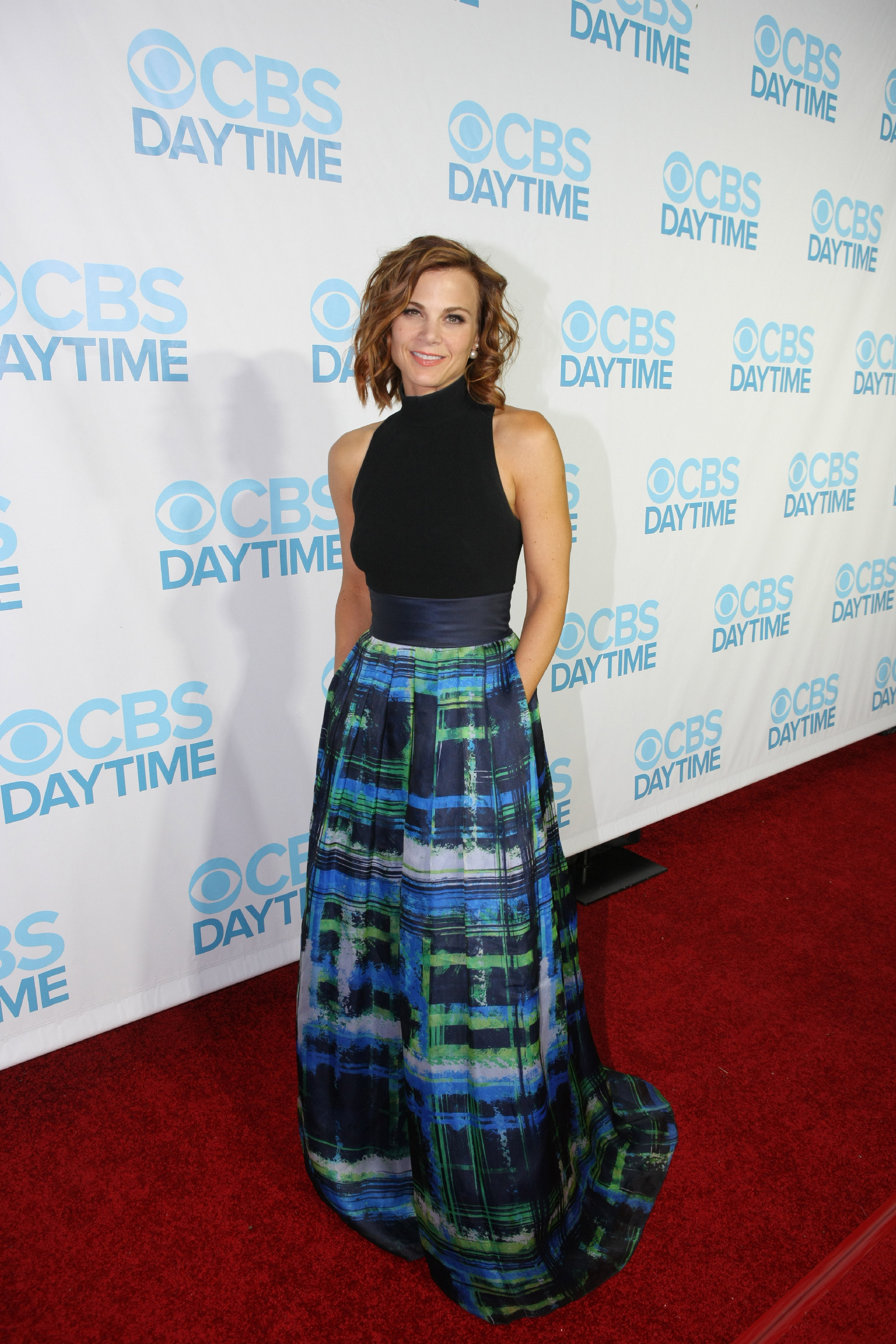 Gina Tognoni
Y&R's Gina Tognoni (Phyllis) looked colorful in her THEA dress on the CBS Daytime red carpet.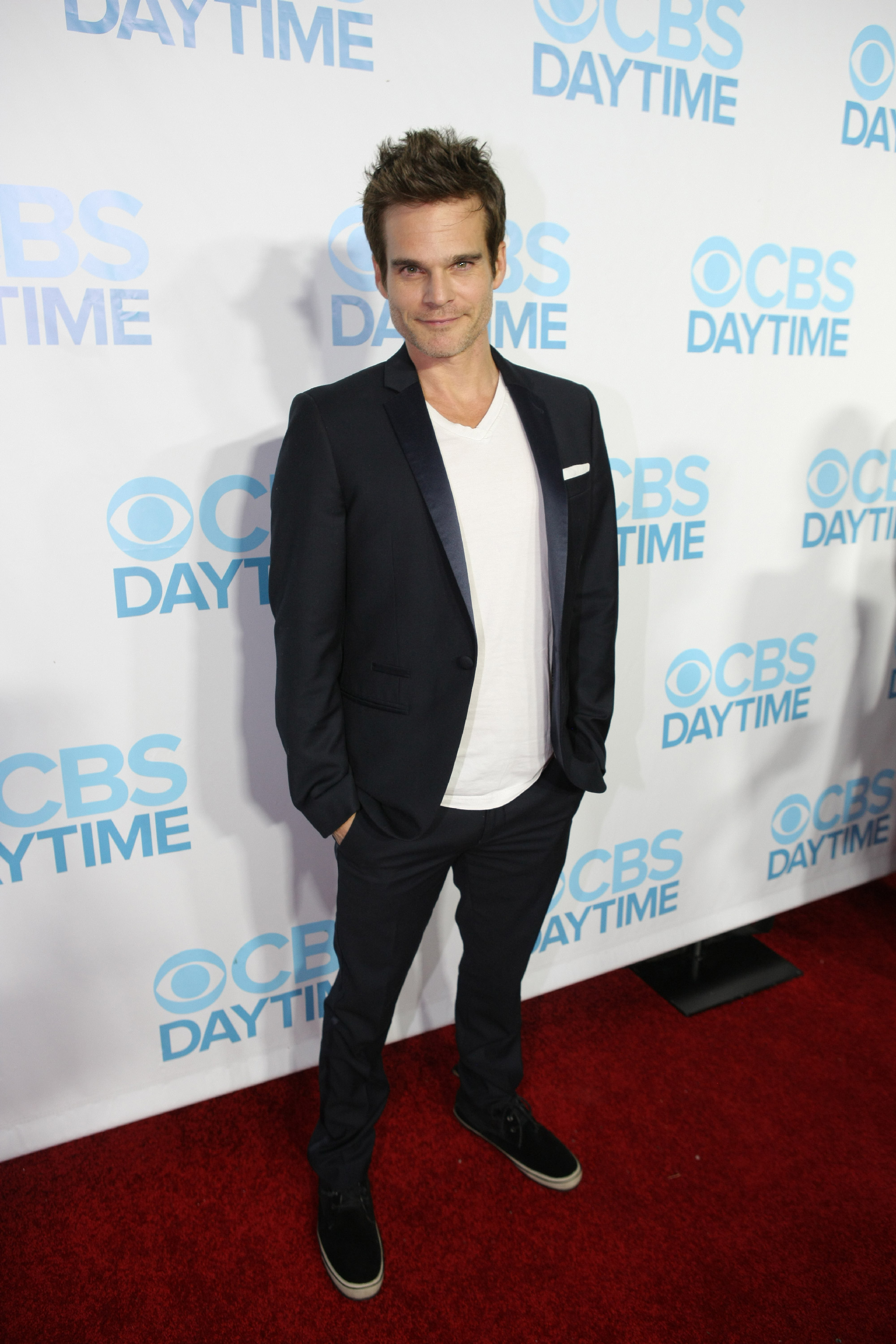 Greg Rikaart
Y&R's Greg Rikaart (Kevin) brought some relaxed style to the CBS Daytime afterparty.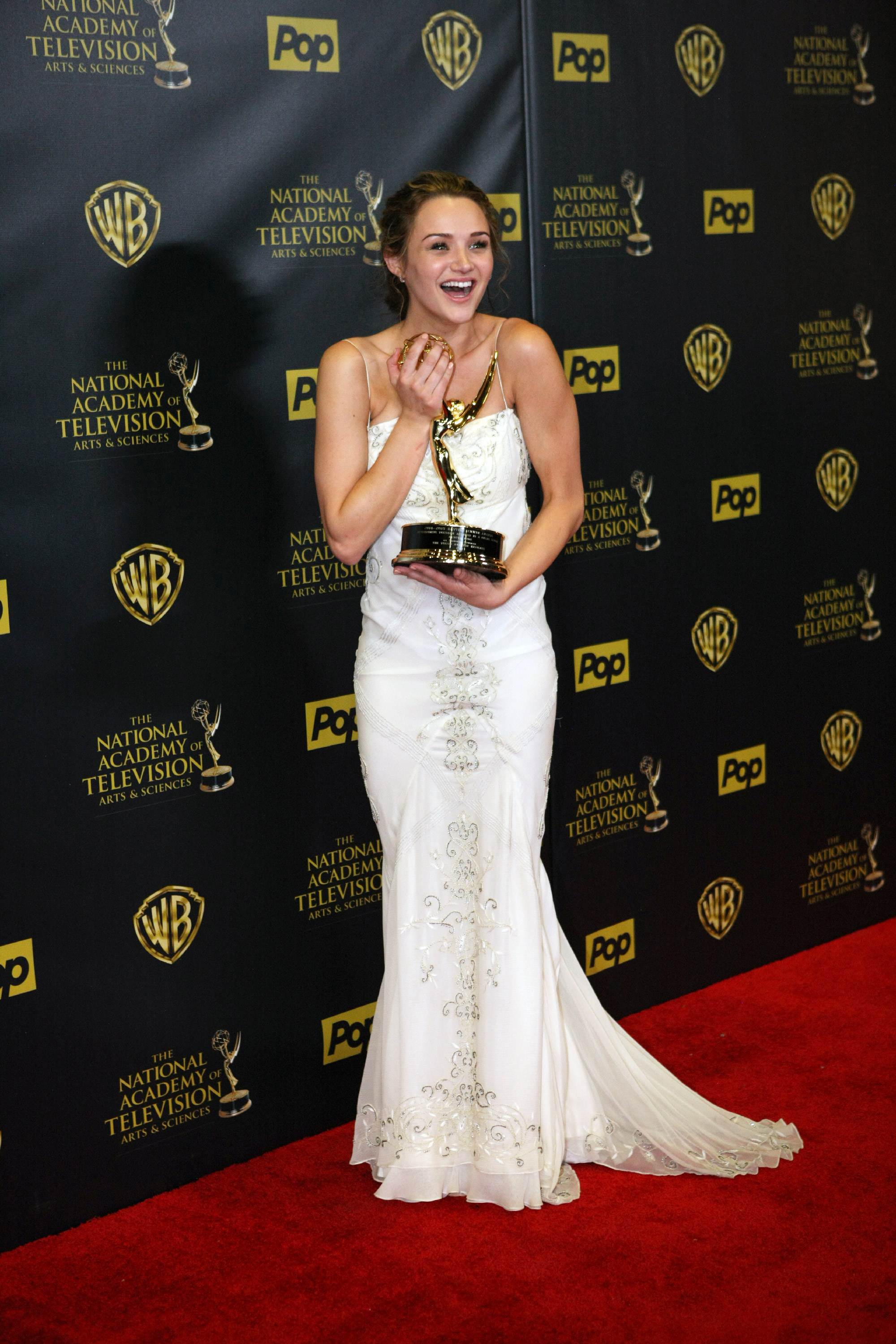 Hunter King
Y&R's Hunter King (Summer) was as blown away by her new Daytime Emmy as were we with her Mark Zunino dress.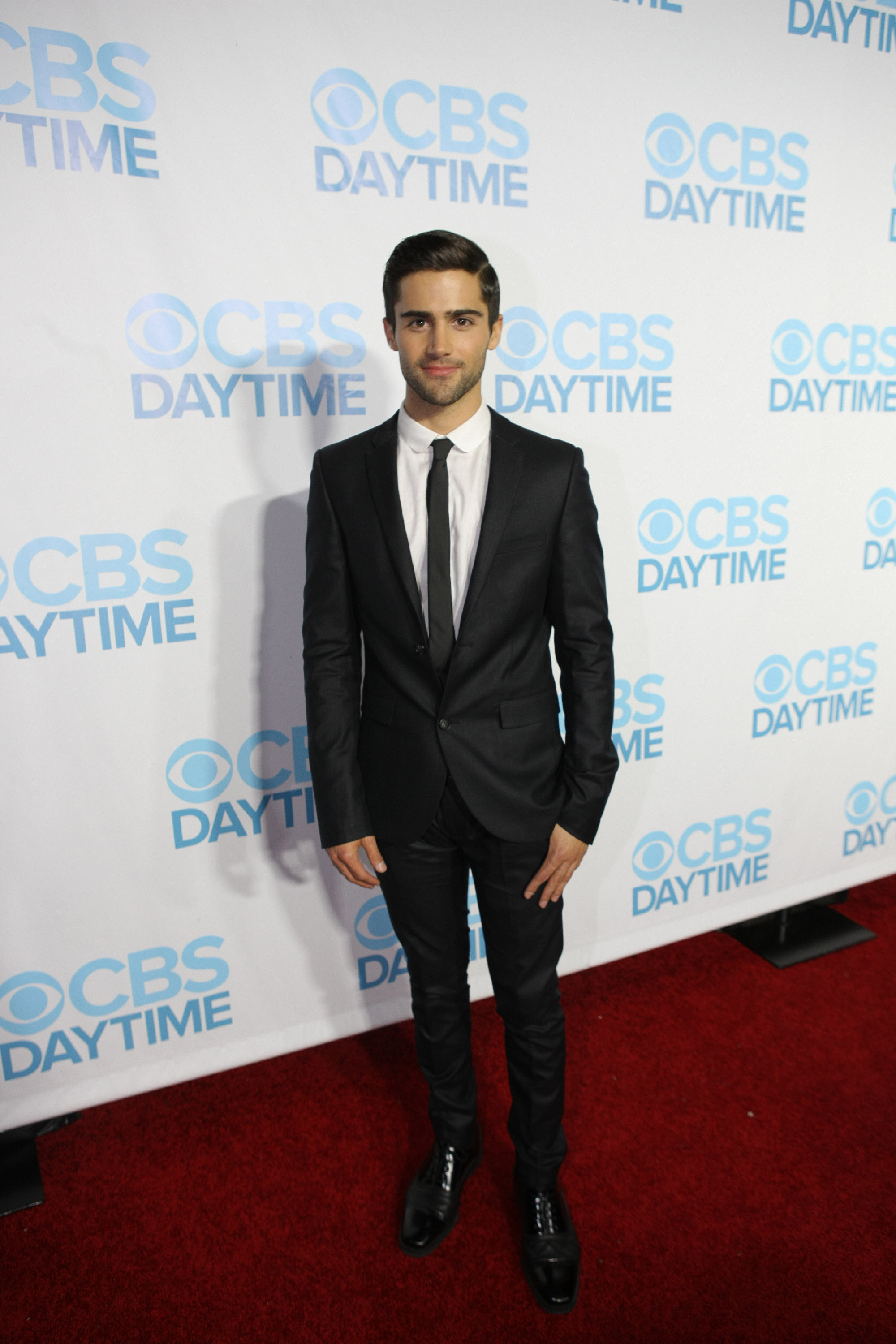 Max Ehrich
Y&R's Max Enrich (Fenmore) looked nothing short of dashing at the CBS Daytime afterparty.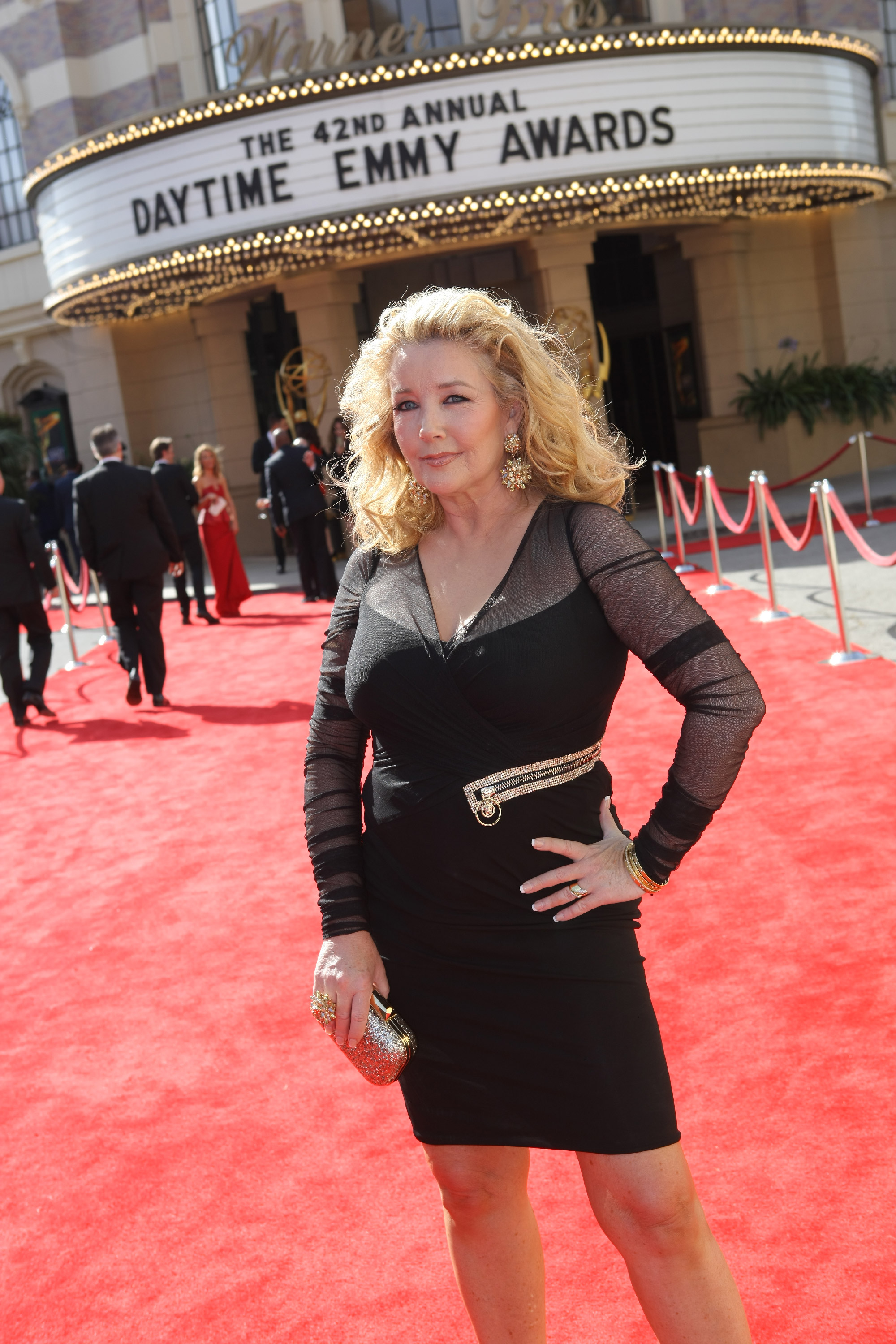 Melody Thomas Scott
Y&R's Melody Thomas Scott (Nikki) couldn't help but bowl us over on the red carpet.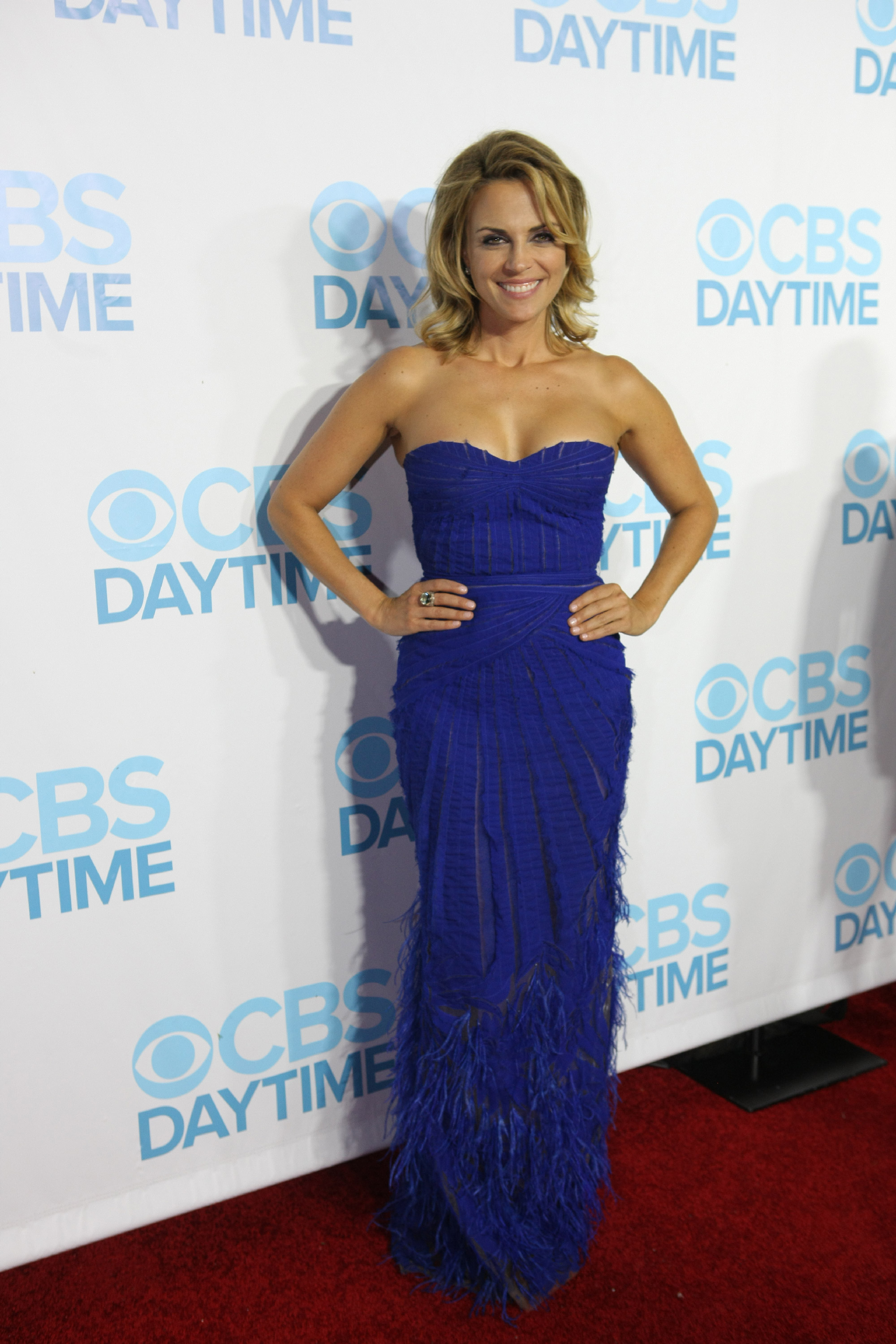 Kelly Sullivan
Y&R's Kelly Sullivan (Sage) was party ready at the CBS Daytime afterparty red carpet.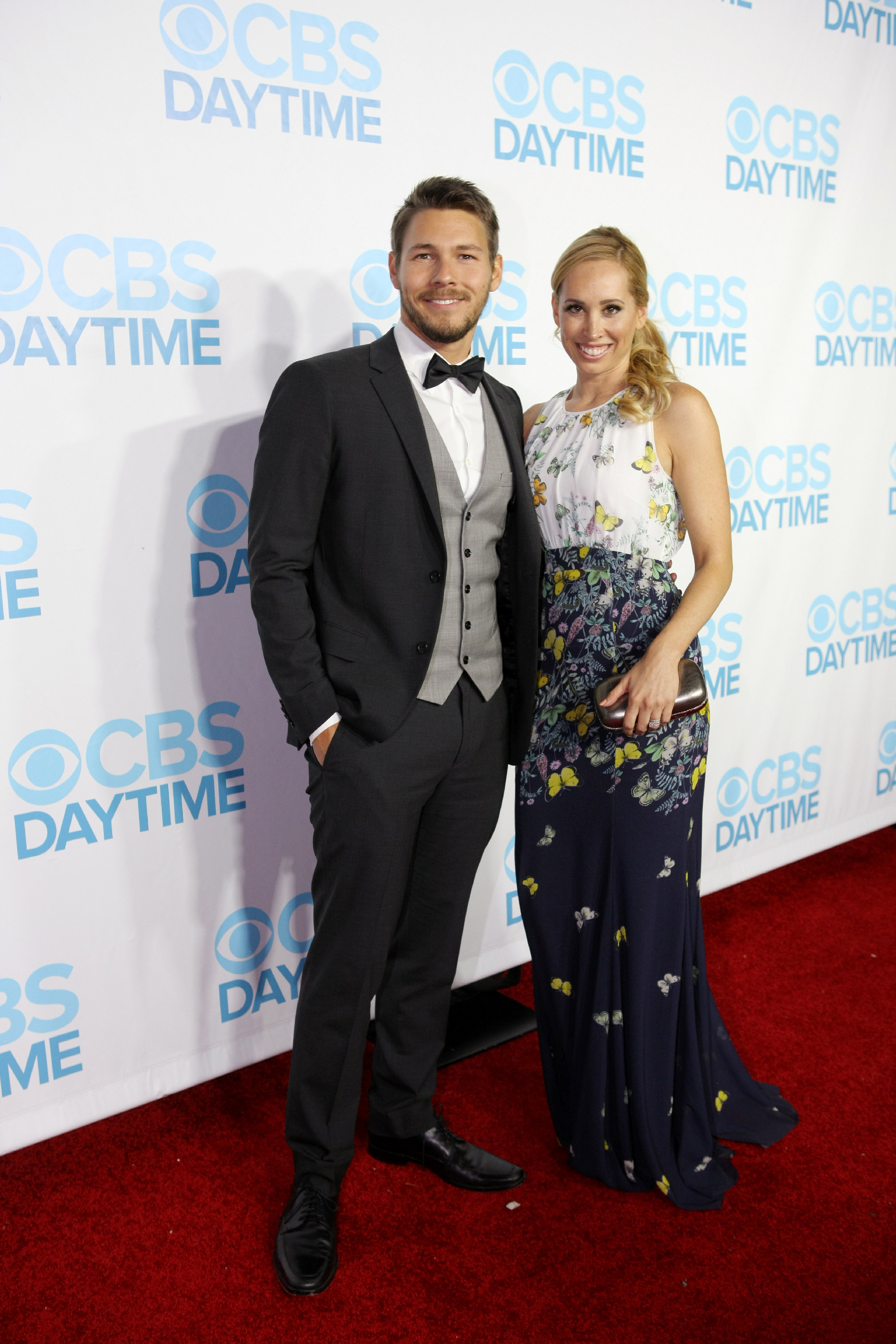 Scott Clifton
B&B's Scott Clifton (Liam) looked downright jaunty with his vest and bowtie.