Relationships are supposed to be about honesty, but Eve (Liza Lapira) got a little too honest this week on the latest 9JKL episode, titled "Relationship Guy."

WATCH: Eve's One-Night Stand Advice Makes Andrew Think Twice On 9JKL​

​After learning that her brother-in-law Josh (Mark Feuerstein) has never had a one-night stand, Eve and her husband, Andrew (David Walton), take him out to a New York City club so he can find the perfect short-term date.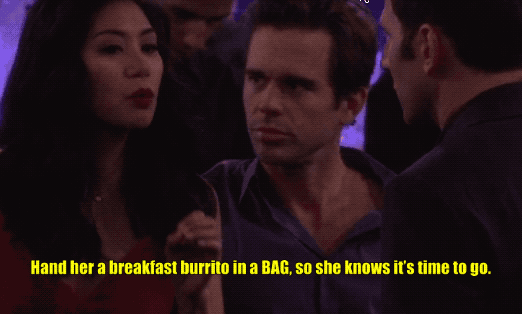 After Josh successfully, well, makes a new friend, Eve has more advice for the morning after: "When she wakes up, hand her a breakfast burrito in a bag so she knows it's time to go." (Among other tidbits: No hugging, exchanging of contact info, and definitely no cuddling.)

But wait a minute... Those moves sound pretty familiar to Andrew. Was he meant to be Eve's one-night stand?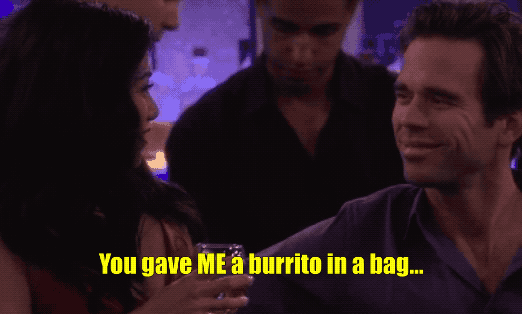 "Would it bother you if you were?" She responded.

Oh, well! The doctor might have originally been a one-night stand to Eve, but now that the couple has a baby, clearly something stuck.

STREAM: The All-New Episode Of 9JKL Entitled "Relationship Guy​"

Watch all-new episodes of 9JKL on Mondays at 8:30/7:30c on CBS and CBS All Access.