On the latest episode of 9JKL entitled "Cool Friend Luke," Josh (Mark Feuerstein) meets cycling enthusiast and fellow tenant Luke (Tone Bell), and the pair quickly hit it off.

WATCH: An Awkward Elevator Ride Pushes Judy's Buttons On 9JKL

High on his newfound friendship, Josh quickly tells his parents, only to find that his mother (Linda Lavin) is not terribly fond of his biking buddy.

Instead of respecting his mother's neighborly beef, Josh pushes the issue—and Judy's buttons—in what can only be described as the most awkward elevator ride in history.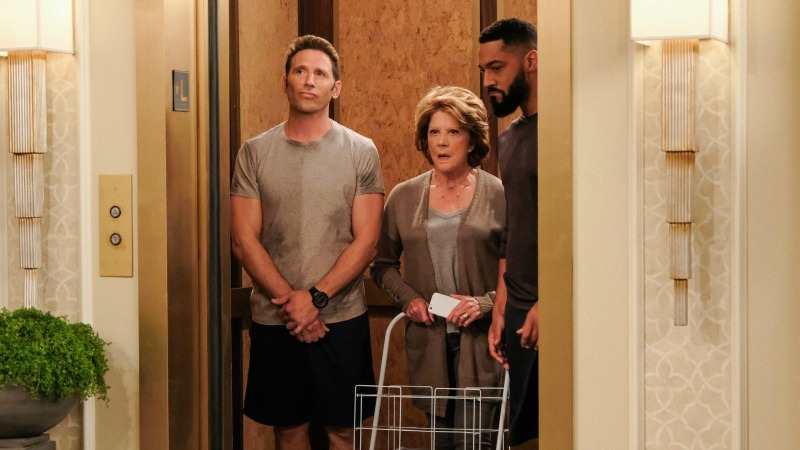 "You can take the next one," she tells the pair when she inevitably runs into the friends in the lobby.

But Josh, who is determined to go about business as usual, forces his (and Luke's) way into the elevator. Poor Luke!

As they ascend, the feuding family members take their argument to the next level...of the building.

STREAM: The All-New Episode Of 9JKL Entitled "Cool Friend Luke"

Watch all-new episodes of 9JKL on Mondays at 8:30/7:30c on CBS and CBS All Access.