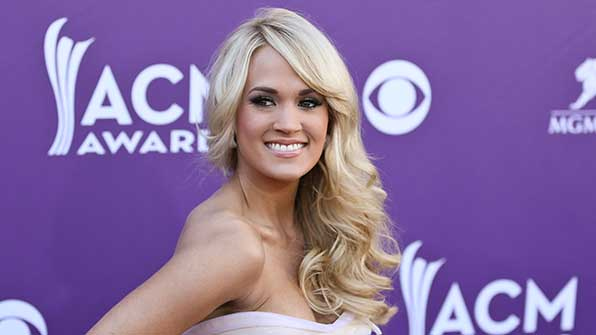 © infuslv-07/INFphoto.com/Corbis

Based in Las Vegas, Barbra "BJ" Batterman has been doing makeup for 40 years and knows every beauty trend imaginable. Lucky for us, we were able to snag her between artists to spill expert beauty tips before country music's big night!


When did you know that you wanted to pursue a career in the beauty industry?

BJ: I live in Las Vegas, originally from Philadelphia. I was 21 years old and I am now 61, so [I've been doing this for] almost 40 years. My mother was a makeup artist, so I grew up with it.

What type of makeup do you typically do (i.e award shows, plays, movies, weddings)?

BJ: In Las Vegas, because it's such a mix of entertainment and corporate and special events, larger weddings, corporate [events], TV. I also do sports, so if a big fight is coming up, I'll be booked for a week with ESPN. Because there are so many special events that come through there, every day is a different story. I just worked with Guy Fieri on Monday for the [one]-year anniversary of his restaurant… Every day is different, which is what I love about being in the field that I'm in.

Whose makeup do you typically do?

BJ: We do whoever comes through, whether it's a performer [or not.] A lot of the time, they have their [makeup artist] so we do everyone from the host of the show on down, depending on who needs what. Usually, I have some kind of a schedule, so I am sure that people are covered, but we might do everything from the trophy girls to the dancers to the band. Anyone that really needs anything comes through my department unless they have their own [person]. It varies from show to show. Everybody wants to feel special and that's what we do.

How much time does it typically take to do a performer's makeup?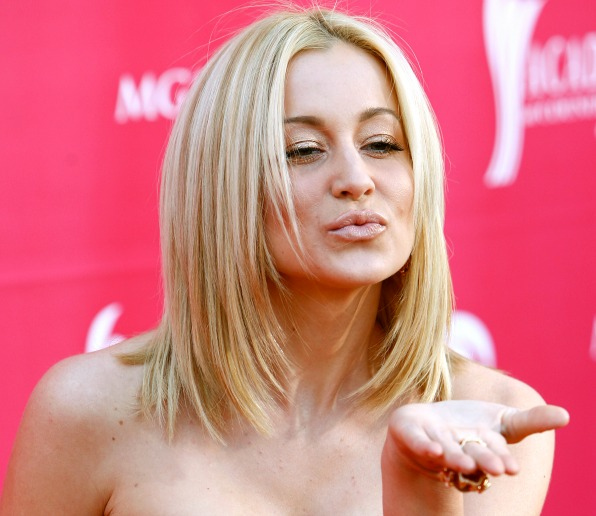 BJ: If we have the time, I would allow an hour. If it's a big artist, you'd allow at least an hour for hair and an hour for makeup, but that just depends on their style. Even if you may be able to get the same look in 20 minutes, you are dealing with live entertainment. You are dealing with sweat. Stage performing is totally different than someone wanting to look good when they're going out for the night. So, I do like to take a bit more time if we have [it].

What are the biggest challenges makeup artists usually face when they're working at an event like the ACMs?

BJ: The lighting is basically set for the musicians and the entertainers. The lighting really can make or break you. Usually with award shows, the lighting is perfect. They don't change the lighting on any stage throughout [the show]. As long as the lighting is good, it's a matter of them not being shiny, having a touch up right before they go on stage, having enough lips on, you never want to put on lip balm on the men that's too shiny and make it look glossy. The main concern is having them touched up before they go on and to make sure that the artists don't touch their hair. Once you're finished, you have to keep your hands away from your hair and makeup.

If an artist asks for a style that you don't think suits them, how do you convince the artist to go in another direction?

BJ: You want the artist to feel comfortable when they go and perform, but on the other hand, I, as the professional, would show them what I suggest and explain to them why I would suggest that. The bottom line is that it's all about the comfort level for them. If this is what they're comfortable with and used to, we have to put something out there that we might not necessarily be the most proud of. We will try to take a picture of them to show them the difference, because nobody looks at themselves the way that we look at ourselves. That way you can visualise it. As women, we are so critical anyways, you have to look at yourself in a different light.

What's the difference between applying makeup for televised events versus live performances?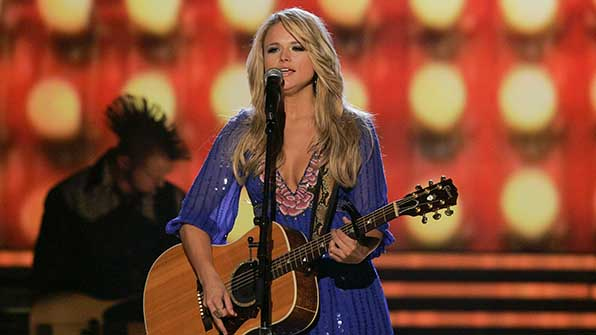 BJ: You don't want them to look like they're wearing a lot of makeup but they may need more coverage than they typically use. So, the medium you're working in will dictate which makeup you'd use. I like to stick to things that are HD-friendly. Unlike a show or theater lighting, I would stick with HD-based products versus a heavy foundation.

What's your favorite style of makeup?

BJ: I happen to like beautiful makeup. Gloss goes in and out. I like a pretty, beautiful look. Lips can change that whole look. Of course, it's always about your eyes. I don't like it when your eyeshadow becomes more important than your eyes. Brows are extremely important. Eyebrows are everything. Well, not everything, but it's a big part of your look!

Is there a difference between how you approach makeup for men and women?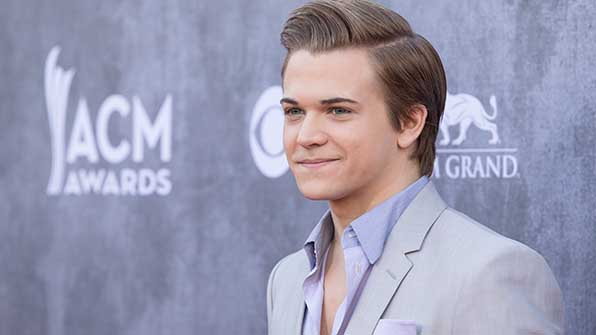 © Paul A. Hebert/Press Line Photos/Corbis

BJ: For men, they really don't have a lot of ways to change their look. I am big on designing eyebrows, especially for men.

What does that involve?

BJ: As men age, their eyebrows gray or become too light. If someone is really pale with blondish-whitish hair, they have no definition. I would use a black dye on them to make their eyebrows stand out a little bit. They need that definition to add depth without it looking phoney. I am all about the cleanup.

Do you have any suggestions for the average makeup wearer?

BJ: I would suggest that less is more. It's all about your eyes. Eyeliner fills in your lash line, therefore making your lashes appear thicker and your eyes wider or more open. Lip liner help can give your lips shape if you don't already have shape, but you don't want it to be a black lip liner and a white lipstick.


Related Articles:
25 Times the ACMs Showed Us Why They're Country Music's Ultimate Event
20 Hot Country Guys You Totally Want to Be Your Husband
These Are The 30 Greatest Looks In ACM Red Carpet History