When music video director Trey Fanjoy started collaborating with 52nd ACM Award-nominated artist Miranda Lambert on her deeply emotional hit "Vice," the moody feel of the lyrics translated perfectly into on-screen metaphors.

The captivating piece of art, which is currently nominated for Video Of The Year presented by Xfinity at the 52nd ACM Awards, follows the stunning singer as she walks aimlessly around a desolate town and comes across some symbolic locals during her travels.

Learn more from Fanjoy about what went into making the haunting clip.


How did it feel to be nominated for Video Of The Year presented by Xfinity by the Academy Of Country Music?
Trey Fanjoy:
I'm so grateful to be nominated. I'm especially happy to be nominated with Miranda for such an incredibly brave track. Her performance was fearless.
"Vice," as well as the entire double record of
The Weight Of These Wings
,
is country music at its best. So, when you get a chance to be a part of this kind of artistry, it's especially meaningful.
How involved was Miranda in the idea for this video, and how does the treatment compare to the end result?
Trey:
I actually had the idea for this video a year before I'd even heard the song. It was inspired by a photograph I'd seen when Miranda was going through a tremendously difficult time in 2015. [That] photograph left an indelible image in my head.
Miranda and I have been working together for over a decade. We do discuss the overall vibe before heading into each of our videos, so I have an idea of what she's wanting. There is a tremendous amount of trust in our collaborations.
Because of that, we take risks together. The final video was exactly as it was written.
The narrative seems to suggest the dangers of getting caught in a cycle of vices; what are you hoping viewers come away with?
Trey:
That's exactly what I was hoping the viewer would come away with.
There's a lyric in the track, "And I know that I'll be back tomorrow night." We get caught in the vice. We know it's wrong or bad for us, but we keep going back. It's a vicious cycle.
Thus, the second black car that pulls up at the end of the video reflects this. The second black car is absolutely identical to the wrecked car in the opening in terms of year, make, and model.
So, the visual metaphor is that we keep going back to the things we know can wreck our lives.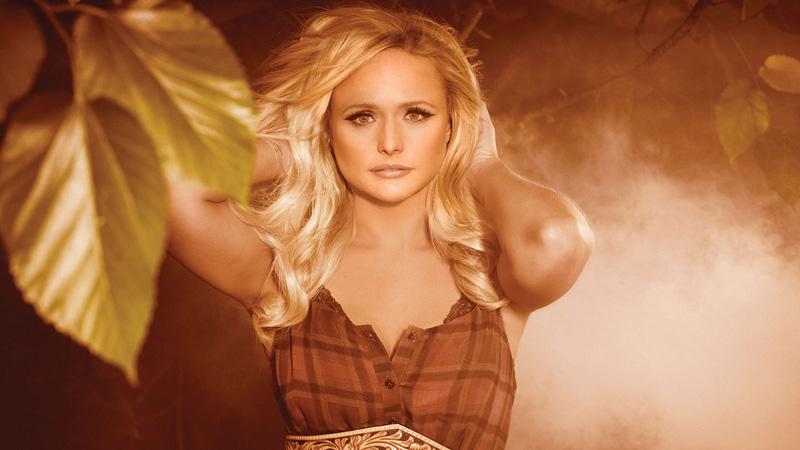 Miranda only sings the lyrics a couple times throughout. Was that intentional?
Trey:
Yes, the lack of lip sync is quite intentional. I wanted to focus on the internal emotion.
Miranda delivers so much raw vulnerability without ever opening her mouth. I love allowing her the opportunity to communicate the emotion found in the song through her eyes, face, and narrative.
She's so beautiful and compelling to watch.
Can you explain the significance of the driverless car?
Trey:
The driverless car represents our own loss of control in our lives. We can't control those addictive parts of our personality. Whether it's drinking, smoking, or someone that isn't good for you.
The driverless car represents this loss of control.
What would fans be surprised to learn about this video shoot?
Trey:
Probably that we did every single bit of it in one day.
The little town that we shot in was called Smithville, Texas. It's where they filmed
Hope Floats
with Sandra Bullock.
Who will win Video Of The Year presented by Xfinity at the 52nd ACM Awards?
Learn more about the
52nd Academy of Country Music Awards
on CBS.com.