New CBS Courtroom Drama All Rise Injects Empathy Into The Moments That Alter Lives
Go beyond whodunnit and explore WHY they did it when All Rise premieres on Monday, Sept. 23 at 9/8c.
Posted on Aug 1, 2019 | 11:35am
Nobody's perfect.
For defendants, that might be an apt explanation for how they ended up in court. But the same can be said of the judge who wields incredible power from the bench and the potential to change the trajectory of a life. Everybody in a courtroom brings their own stories, which will be told when
All Rise
premieres on Monday, Sept. 23 at 9/8c on CBS and
CBS All Access
.
READ: Here's Your First Look At The New 2019-2020 CBS Fall Primetime Schedule
Set in Los Angeles,
All Rise
follows the chaotic, hopeful, and sometimes absurd lives of those trying to maintain justice in a sometimes flawed system. Among the officers of the court is newly appointed Judge Lola Carmichael (
Simone Missick
), who recently joined the bench after an impressive stint as deputy district attorney, and whose legal savviness pairs perfectly with her humanity.
"Lola Carmichael's a woman we have not seen in TV in this kind of role," says Missick. "She's strong and capable, but also funny and clumsy."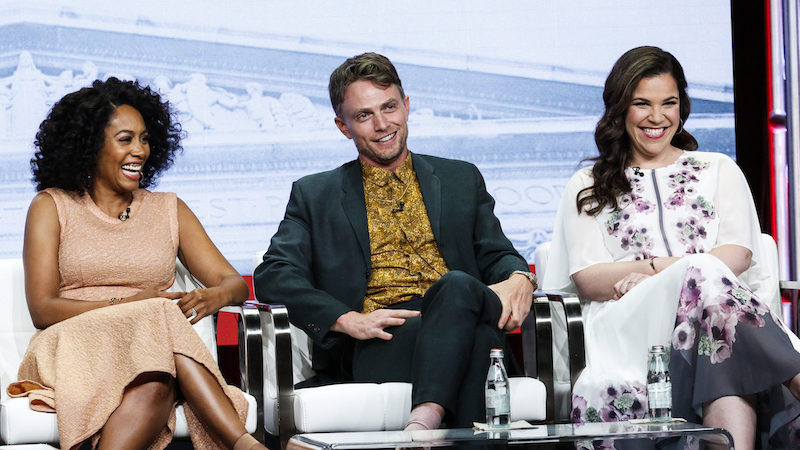 The show embraces both heavier and lighter moments, so don't be surprised to see an occasional pratfall or what really happens "backstage" at the courthouse, where big decisions might just as readily be made in the rarified judge's chambers—or perhaps just while nervously pacing a stairwell.
"There's an idea that judges sit behind the bench and they're robots, not humans," notes
Wilson Bethel
, who plays deputy district attorney Mark Callan, who might not work with Carmichael in the same capacity, but the two still remain best friends. "Lola knows how to goof around, have inside jokes," he continues. "It's important to see the arbiters of our justice system as human beings, too."
Being able to relate is important from within the show, especially when
All Rise
brings audiences inside the "inflection moments," as Executive Producer Greg Spottiswood describes them. "We're looking for those moments of creativity, those moments of lateral thinking that her colleagues don't."
Being able to relate is also important from outside the show. "We see all these beautiful women on TV, women of color, of all shapes and sizes, of all different backgrounds," Missick points out. "But we are all flawed. And I'm tired of seeing perfect characters on TV."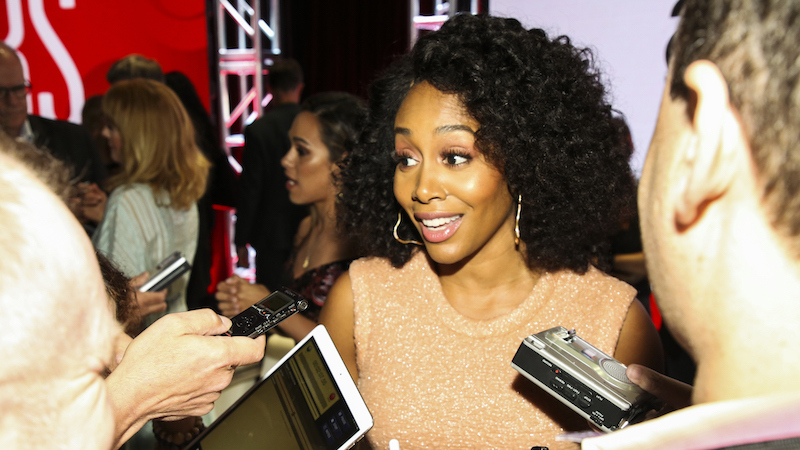 Missick, Bethel, and Spottiswood appeared at a Television Critics Association panel in Beverly Hills on Thursday to discuss
All Rise
. They were joined by Executive Producer Sunil Nayar and series stars
Marg Helgenberger
(Lisa Benner),
Jessica Camacho
(Emily Lopez),
J. Alex Brinson
(Luke Watkins),
Lindsay Mendez
(Sara Castillo), and
Ruthie Ann Miles
(Sherri Kansky).
Spottiswood praised the cast for their ability "to switch tones from procedural mode and be credible [in their roles], but still be able to play that dramatic scene with a comic rhythm and find that wry sense of humor."
Their ability to tackle a range of tone also helps as they tackle a range of cases week-to-week.
All Rise
"covers the spectrum of what happens, but the stakes will never feel lower because of the nature of the crime," says Nayar. "Anybody who's in front of a judge as a defendant, there are stakes." He notes that it's not "a defendant who needs to be put away, it's a human who's having the worst day of their life"
What if it appears to be a lesser crime, like a warrant for unpaid parking tickets?
"If you end up in jail and lose your job, your whole safety net is gone," said Bethel.
Watch the series premiere of
All Rise
on Monday, Sept. 23 at 9/8c on CBS and
CBS All Access
.