Back to Cast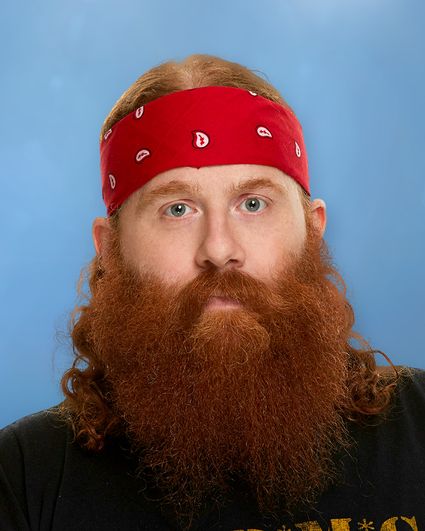 Biography
Age: 37
Hometown: Pittsburgh, Penn.
Current occupation: Butcher
Teammate: Liz Espey
Describe what you do: I own and operate an old times butcher shop in the Lawrenceville neighborhood of Pittsburgh. We specialize in locally sourced and ethically raised meats. We make everything on site, including bacon and our famous kielbasa.
3 words to describe you: Fun, driven and kind.
Favorite hobbies: Fishing, camping, brewing beer, playing in my band, playing and watching ice hockey and, most importantly, hanging out with my wife and daughter.
What is the accomplishment you are most proud of? My 6-year-old daughter is kind, smart and polite.
What scares you most about traveling? I am not crazy about super long flights.
What excites you most about traveling? The food!
What qualities do you hope your partner has? The ability to read a map, a good sense of direction and preferably bilingual.
What qualities will be hard for you to put up with in a partner? High maintenance, non-appreciative of the opportunity we have, and rude and ignorant to other cultures.
What do you think will be the biggest challenge you and your teammate face? The fact that we are complete strangers.
What country and place would you most like to visit and why? I honestly cannot answer that. I want to see the whole world.
What do you hope to accomplish by running The Race (other than winning one million bucks)? I hope to make my daughter proud of me.
Follow on Instagram: @muchodestructo