Back to Cast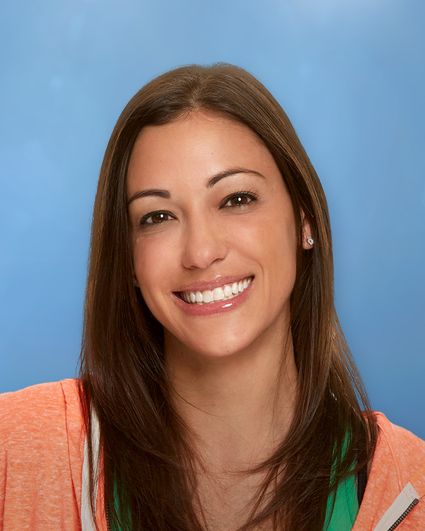 Biography
Age: 36
Hometown: Lynbrook, N.Y.
Current occupation: Director of Business Development at U.S. Legal Support and Attorney at Camhi & Min.
Teammate: Scott Flanary
Describe what you do: I sell litigation support services to attorney clients and I am a criminal defense attorney at my law firm.
3 words to describe you: Competitive, witty and trustworthy.
Favorite hobbies: Swimming, singing, cooking, scuba diving and puzzles.
What is the accomplishment you are most proud of? I am most proud of passing the bar exam in two states on the first try.
What scares you most about traveling? Language barriers and getting lost scare me. My sense of direction isn't great (so I plan to ask for help from a lot of locals), but my high school Spanish skills can only take me so far in most countries.
What excites you most about traveling? Everything! I can't wait to see other cultures and different ways of life. I want to experience local customs and traditions, and I'm excited to see so much so quickly. I have loved this show from the moment I saw the first episode and every year I say, "I could do that". I am excited to see if I actually can.
What qualities do you hope your partner has? I hope my partner loves this game as much as I do and wants to win it just as badly. I also hope it's a guy who has brute strength because I have a feeling he's going to have to carry my backpack part of the way. I hope he has a similar sense of humor to me and that we can laugh our way around the world (although there will probably be a fair amount of yelling and crying too).
What qualities will be hard for you to put up with in a partner? I would be crushed to have a partner who isn't willing to work as a team or who isn't supportive when we are struggling. I feel like I can be a great cheerleader when someone is working through a hard task and I hope I get the same from my partner.
What do you think will be the biggest challenge you and your teammate face? If my partner and I are both super Type A we may battle for control. However, if my partner is completely laid back, I will have to stop myself from badgering them to keep up or make a decision.
What country and place would you most like to visit and why? I'd either like to dive with sharks in South Africa, safari in Africa, or see Greece since my family is from that part of the world.
What do you hope to accomplish by running The Race (other than winning one million bucks)? I want to see the world. My passport has too many blank pages and I am hoping to fix that with this experience.
Follow on Twitter and Instagram: @therealbcamhi