Back to Cast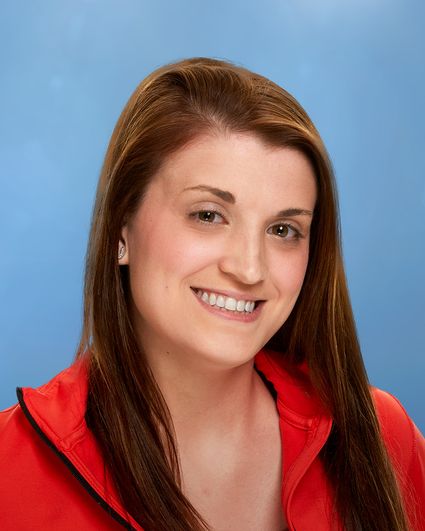 Biography
Age: 24
Hometown: Maryville, Mo.
Current occupation: Auctioneer
Teammate: Michael Rado
Describe what you do: I BID 20 NOW 25! I am an auctioneer! I have grown up in the auction profession since I was 6 years old, when I sold my first item! I am a 5th generation auctioneer in my family. I own my own auction company, Liz Espey Auctions, in Maryville, Mo., where I specialize in Antique, Machinery, Real Estate, Business Liquidations and Personal Property Auctions, just to name a few!
3 words to describe you: Confident, sassy, and firecracker! They don't call me Firecracker for nothing!
Favorite hobbies: My favorite hobbies are horseback riding, spending time with my two Australian Shepherds, Trixie and Texas, out on the farm, and working closely with my father on auctions.
What is the accomplishment you are most proud of? The accomplishment that I am most proud of is graduating from the World Wide College of Auctioneering (WWCA) in Mason City, Iowa and following in my family's footsteps in becoming a fifth generation auctioneer!
What scares you most about traveling? The one thing that really scares me about traveling is not knowing where we are going. I would have to say the fear of the unknown is what really scares me the most.
What excites you most about traveling? What really excites me the most about traveling is getting to see the world! I travel a little for work, but nothing like this Race has to offer! I can't wait to see what the world really has to offer! I can't wait to see what the world is like out of Missouri!
What qualities do you hope your partner has? I hope my partner is good at decision making, has a good sense of direction and doesn't have a weak personality. I like to joke and have fun! What fun is it if you get paired up with a stick in the mud? I like someone who is outgoing and isn't afraid to get dirty or break a nail!
What qualities will be hard for you to put up with in a partner? Some of the qualities that would make it hard for me to deal with in a partner would be if we both think we are right about directions and we end up fighting over it. I'm not a big fighter, but when I know I'm right about something I stick to my guns and don't back down! I have a big personality and I hope they do too! I don't want to be paired up with someone who is afraid to get dirty or can't keep up with the pace of the race.
What do you think will be the biggest challenge you and your teammate face? I think that the biggest challenge we will face as a team would be directions in a foreign country. I have never been out of the country and I don't know what to expect! Also, I hope they don't have a hard time keeping up with me because sometimes it's like trying to catch a tiger by the tail!
What country and place would you most like to visit and why? The one country that I would want to visit is Italy! It has been on my bucket list to eat a plate of real Italian spaghetti there!
What do you hope to accomplish by running The Race (other than winning one million bucks)? Aside from winning The Race, I want to gain a new respect for what I take for granted every day. Being able to wake up and do what you love is a gift that too many of us take for granted. You have to live every day like it's your last! I can only imagine what the show has in store for all of us so BRING IT ON! I can't wait to share this experience with the cast this season!
Follow on Twitter: @Liz_Espey
Follow on Instagram: @col.liz.espey