Back to Cast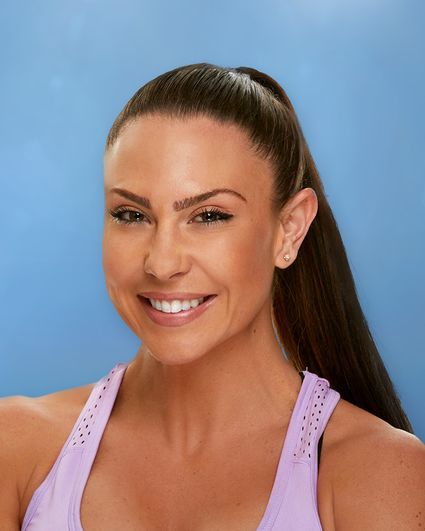 Biography
Age: 33
Hometown: Banning, Calif.
Current occupation: U.S. Army
Teammate: Jessica "Jessie" Lynn Shields
Describe what you do: I am a 1SG/E-8 Airborne Civil Affairs Soldier. Civil Affair soldiers are often at the forefront of a mission's interaction with local government officials, civil society and other civilian partners in the international community. Prior to this, I was a U.S. Army Drill Sergeant for five years.
3 words to describe you: Three words that describe me are competitive, determined and empathetic. I believe being empathetic may act as a weakness on occasion, but it also keeps my morals and ethical value intact, so in my eyes it's the biggest characteristic I possess.
Favorite hobbies: My favorite hobbies are running, remodeling houses and RV's, and taking on any challenge. My family and I are currently remodeling a 1985 Fleetwood RV and it's been a blast.
What is the accomplishment you are most proud of? The accomplishment that I am most proud of is being chosen as a contestant on THE AMAZING RACE! The next biggest accomplishment that I am proud of is serving my country and fighting my fears of height by rappelling from helicopters and parachuting from airplanes.
What scares you most about traveling? What scares me the most is traveling through an unknown place in this world without having a phone. I have become so dependent on such a small device that I am not sure I can function without it, but I am willing to try.
What excites you most about traveling? Experiencing different cultures and being able to see the world that people 100 years ago couldn't experience. What qualities do you hope your partner has? That he or she is smart and carries the strengths that I may have weakness in.
What qualities will be hard for you to put up with in a partner? Qualities that I would have a difficult time with my partner having would be arrogance, not working as a teammate and panicking under pressure.
What do you think will be the biggest challenge you and your teammate face? I think that the biggest challenge my partner and I will face is the ability to work as a team because we have never met each other and trust and communication is usually a foundation for being great teammates and trust and communication is built over time.
What country and place would you most like to visit and why? The one country and place I really want to visit is Greece! I hope there's a chance to visit it on this adventure.
What do you hope to accomplish by running The Race (other than winning one million bucks)? What I hope to accomplish on this race is to regain some confidence and give myself a challenge that most people don't get the opportunity to have. Just a few months ago, after being married for 8 years, I endured a painful divorce and the loss of my biological father from a battle with cancer. This is my opportunity to feel alive again, regardless if I win money or not.
Follow on Twitter: @franfitness
Follow on Instagram: @francescapiccoli_100