Back to Cast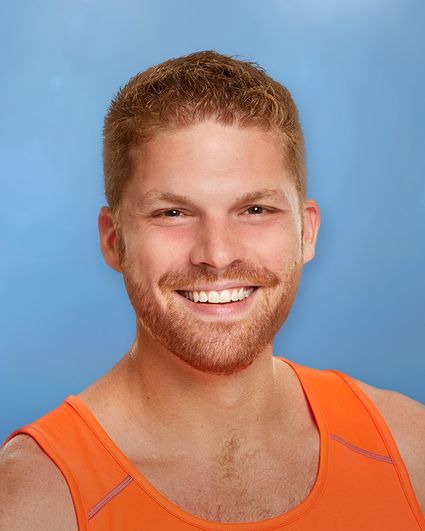 Biography
Age: 34
Hometown: Charlotte, N.C.
Current occupation: University Recruiting Manager
Teammate: Brooke Camhi
Describe what you do: I source, interview and hire students for internships and entry-level jobs. I also set recruiting strategies for my firm, coach recruiters and manage budgets.
3 words to describe you: Motivated, perceptive and competitive.
Favorite hobbies: Cooking, hiking, traveling, CrossFit, reading, game nights and volunteering abroad.
What is the accomplishment you are most proud of? Losing 40 pounds by changing my lifestyle with healthy eating and regular exercise. I learned I have strong willpower and no problem delaying gratification for a bigger reward.
What scares you most about traveling? I'm not very good with foreign languages so I fear my inability to communicate clearly will be a problem.
What excites you most about traveling? Adventuring into the unknown. Who will I meet? What will I experience? I love trying new things.
What qualities do you hope your partner has? I hope my partner is super motivated with an unending drive to win. I need someone ready to play a social game on top of a mental/physical game. A likeable personality will help us steer clear of getting U-turned. Intelligence, physical prowess and strong social skills are key.
What qualities will be hard for you to put up with in a partner? My partner can't get frustrated too quickly. He or she also shouldn't have the words "I can't" in his or her vocabulary.
What do you think will be the biggest challenge you and your teammate face? I'm deathly afraid of heights and falling, so my partner will need to complete those types of Roadblocks (bungee jumping, sky diving). Outside of that, I think we'll need to figure out how to build a trusting relationship quickly so we can rely on our collective strengths to stay ahead of the competition.
What country and place would you most like to visit and why? I've wanted to experience Italy, where my ancestors lived, and Australia, my bucket list country. Both are gorgeous environments steeped in history.
What do you hope to accomplish by running The Race (other than winning one million bucks)? As a super fan, I'm looking forward to this life-changing experience of traveling the world while playing a game. I can't wait to experience vastly different cultures and prove that I can accomplish more than I ever imagined.
Follow on Twitter and Instagram: @scottflanary