Back to Cast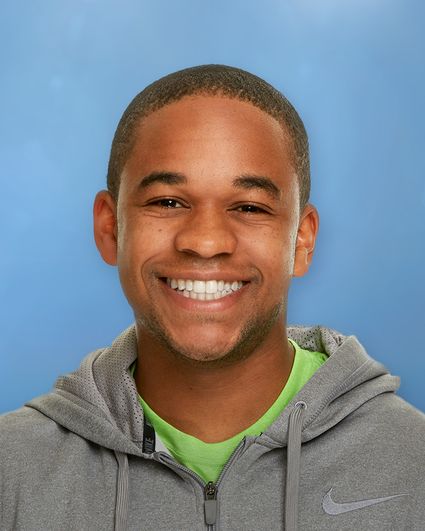 Biography
Age: 21
Hometown: Highlands Ranch, Colo.
Current occupation: College Student
Teammate: Becca Droz
Describe what you do: I study applied math and economics at the University of Colorado at Boulder. I also served as a drum major of CU's marching band for the past three years.
3 words to describe you: Optimistic, driven and juicy.
Favorite hobbies: Anything musical, hiking, baseball, watching The Walking Dead or The Amazing Race, attending college sporting events and everything related to The Lion King.
What is the accomplishment you are most proud of? Either winning a full-ride scholarship to college or being a cast member on The Amazing Race.
What scares you most about traveling? I don't have a great sense of direction, so I'm most worried about getting completely lost in a foreign land.
What excites you most about traveling? Getting to see the world! I've never been outside of the country, so experiencing different cultures will be awesome. I'm also excited to put myself in situations that the average human would never find themselves in.
What qualities do you hope your partner has? I'm looking for someone who can stay positive in any situation. I want someone who understands that the race will not be a smooth ride, and they must be able to keep calm in the most stressful times.
What qualities will be hard for you to put up with in a partner? Someone who gives up easily.
What do you think will be the biggest challenge you and your teammate face? I feel like my partner may underestimate me because I'm one of the youngest racers, so it's possible that I'll have to prove myself to them early on.
What country and place would you most like to visit and why? Definitely Italy. It has a rich arts and music culture and pasta is my favorite food.
What do you hope to accomplish by running The Race (other than winning one million bucks)? Being on this show is my biggest dream, so I just hope to push myself harder than I ever have before and enjoy the ride!
Follow on Twitter and Instagram: @Floydjp3