Back to Cast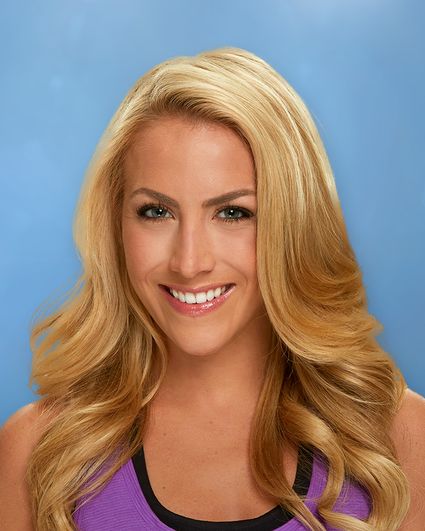 Biography
Age: 25
Hometown: Fort Worth, Texas
Current occupation: Real Estate Agent
Teammate: Vanck Zhu
Describe what you do: During my time in the industry, I have worked with a wide variety of transactions. My passion is connecting with and helping people achieve their personal goals in real estate. I work with clients on everything from high-rise urban living, to ranchettes in the country, and small, quaint historic cottages to elegant luxury estates. In addition to residential real estate, I do my fair share of farm and ranch transactions. My largest listing is a $8.75m farm right now. In March 2017, I was voted as one of the top real estate agents by Fort Worth, Texas Magazine.
3 words to describe you: Ambitious, hardworking and adventurous.
Favorite hobbies: Boxing, cycling, hunting and traveling.
What is the accomplishment you are most proud of? I was the first person in my family to attend a university. I graduated cum laude from Texas Christian University with a double degree.
What scares you most about traveling? Getting lost.
What excites you most about traveling? Discovering new places and experiencing new cultures. There is so much to be gained from traveling. It truly does make you a richer person.
What qualities do you hope your partner has? I hope my partner is someone with a go-getter, "we can do anything" mentality. Being confident and positive while keeping your eye on the goal of winning is absolutely necessary to take this thing all the way to the finish line. Hopefully my partner is someone that has a combination of mental and physical strength and will truly be my equal in this race.
What qualities will be hard for you to put up with in a partner? I will have an extremely hard time with a partner that is negative, rude or lacks common sense. This race requires street smarts, being able think on your feet, and being a chameleon of sorts depending on the challenge at hand. Someone who is rigid will have a difficult time working through the ups and downs on the race. Also, I am hopeful I have a partner who is as strong or stronger than I am. I feel that I trained adequately for the race, but some extra muscle definitely wouldn't hurt.
What do you think will be the biggest challenge you and your teammate face? Being able to work together and set aside differences will likely be the biggest challenge. Not knowing who I will be with circling the globe is terrifying. But, I feel that I can work with just about any personality type.
What country and place would you most like to visit and why? I would LOVE to visit Italy. It's been on the top of my travel wish list for a long time. Thailand or Brazil are close runners-up.
What do you hope to accomplish by running The Race (other than winning one million bucks)? There are so many things to be gained by running The Amazing Race. This is truly a once in a lifetime opportunity to see the world in an extremely unique way. I cannot wait to check more places off of my travel list. I think The Race will push me to my limits mentally and physically, so I am excited to see exactly what I am capable of.
Follow on Twitter and Instagram: @ashtontheiss