Back to Cast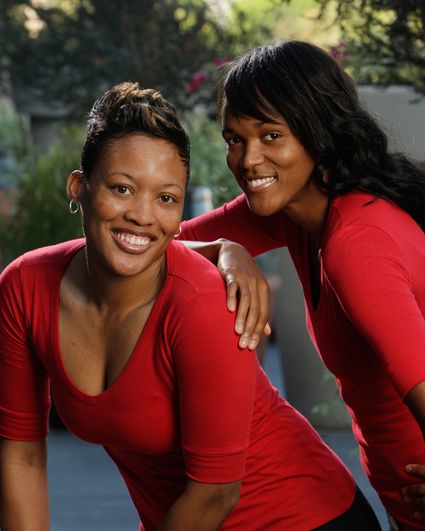 Biography
LaKisha Hoffman (28); Jennifer Hoffman (24)
Hometown: Bronx, N.Y. / Louisville, Ky.
Occupation: LaKisha (Program Coordinator); Jennifer (Marketing Assistant)
Relationship: Sisters


These two former Division 1 College athletes look forward to becoming the first ever all female Team to win the Race. Besides athleticism, these sisters have little in common.

LaKisha works as a youth program coordinator and basketball coach. She hopes the same strengths that make her a good coach – patience and a strong competitive nature - will ultimately make her the best Racer the game has seen. Meanwhile, she claims her sister is very impatient and blunt when it comes to dealing with others or speaking her mind.

Jennifer works as a marketing assistant and newsletter coordinator for an assisted living company. She claims that she is the creative one while LaKisha is the analytical one…two traits that will undoubtedly be tested on the Race. Jennifer is infectiously energetic and confident, played college volleyball at the University of Louisville. LaKisha played basketball for the same school. Both have a competitive drive and are eager to put it to the test against this season's crop of Racers.

Neither sister has traveled extensively outside of the states, but they are looking forward to embarking on this journey of a lifetime together in order to change that. They will run the Race with unstoppable speed and numerous arguments along the way.