Back to Cast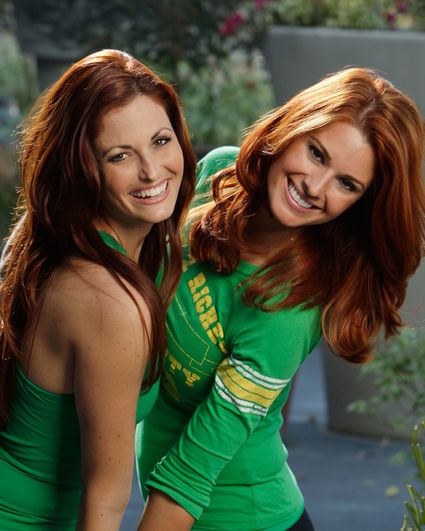 Biography
Cara Rosenthal (26); Jaime Edmondson (29)
Hometown: Boca Raton, Fla./Ft. Lauderdale, Fla.
Occupation: Cara (Law Student); Jaime (Former Police Officer)
Relationship: Former NFL Cheerleaders


Cara and Jaime met four years ago while trying out for the Miami Dolphins cheerleading squad. The two made an instant connection and have been friends ever since. Cara is planning to attend law school and Jaime is a former police officer.

Cara, a graduate of UCLA, is currently working for a non-profit fundraising organization benefiting individuals with mental disabilities. She prides herself upon being a loyal and devoted friend. Cara even deferred attending her first year of law school just to support Jaime's dream to run in this Race around the world. Cara is a true thespian who enjoys dancing and singing. She describes herself as compassionate, intelligent and outgoing.

Jaime comes from a family of police officers. Following in her mother and father's footsteps, she graduated from the police academy and donned the uniform for a few years. Jaime is an avid animal lover and volunteers at a non profit no kill shelter for dogs. She was also a cheerleader for the Miami Dolphins for six years and was chosen to represent the squad at the 2007 Pro Bowl. Jaime enjoys reading and traveling and describes herself as adventurous, passionate and witty. Cara's biggest pet peeve about Jaime is that she tends to be stubborn and a bit of a control freak, while Jaime claims that Cara is too nice and needs to stop worrying about keeping the peace. Both Jaime and Cara have a highly competitive nature and a need to win.

Don't put it past these two to use their good looks to their advantage for a shot at the million dollars and the chance to become the first ever all female team to win the Race.