Back to Cast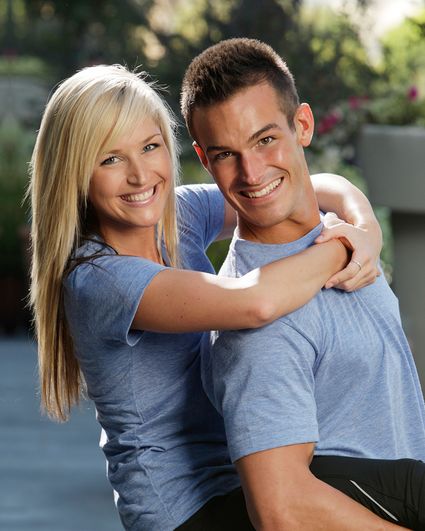 Biography
Amanda Blackledge (23); Kris Klicka (24)
Hometown: San Diego, Calif.
Occupation: Amanda (Student); Kris (Sales Representative)
Relationship: Dating

This young couple who met more than three years ago hopes to spend the rest of their lives together, but before taking their relationship to the next level they are looking forward to sharing this experience together. Their favorite shared memory is falling in love with each other over bonfires at the beach accompanied by wine and s'mores. They plan on creating many more memories together on the Race and are hoping to fall in love all over again.

Amanda is a communications student at Cal State San Marcos, but is working at a tanning salon until she graduates. She describes herself as outgoing, talkative and generous. When asked what her biggest pet peeve about her teammate is Amanda says that Kris occasionally doesn't seem interested when she is talking to him.

Kris, who was once almost attacked by a bear in Alaska, enjoys hunting, fishing and snow boarding. He currently works as a sales representative for a communications company. He has not had the opportunity to travel much outside of the United States and looks forward to the Race as a chance to explore other cultures and compete against the game's best. He hopes the other Teams are as hungry to win as he is.

Amanda and Kris both have a tendency to be stubborn when it comes to a disagreement, but they realize they must be more open to ideas and solutions from one another in order to propel their team into winning the one million dollars. They feel this is a perfect opportunity to work on their shortcomings and any other communication issues they have. Amanda and Kris have so much in common that they complete each others sentences. One shared characteristic is the ability to make friends wherever they go, which can come in handy when racing around the globe.