Amazing Race Cast Selfies Straight From the Road: Episode 1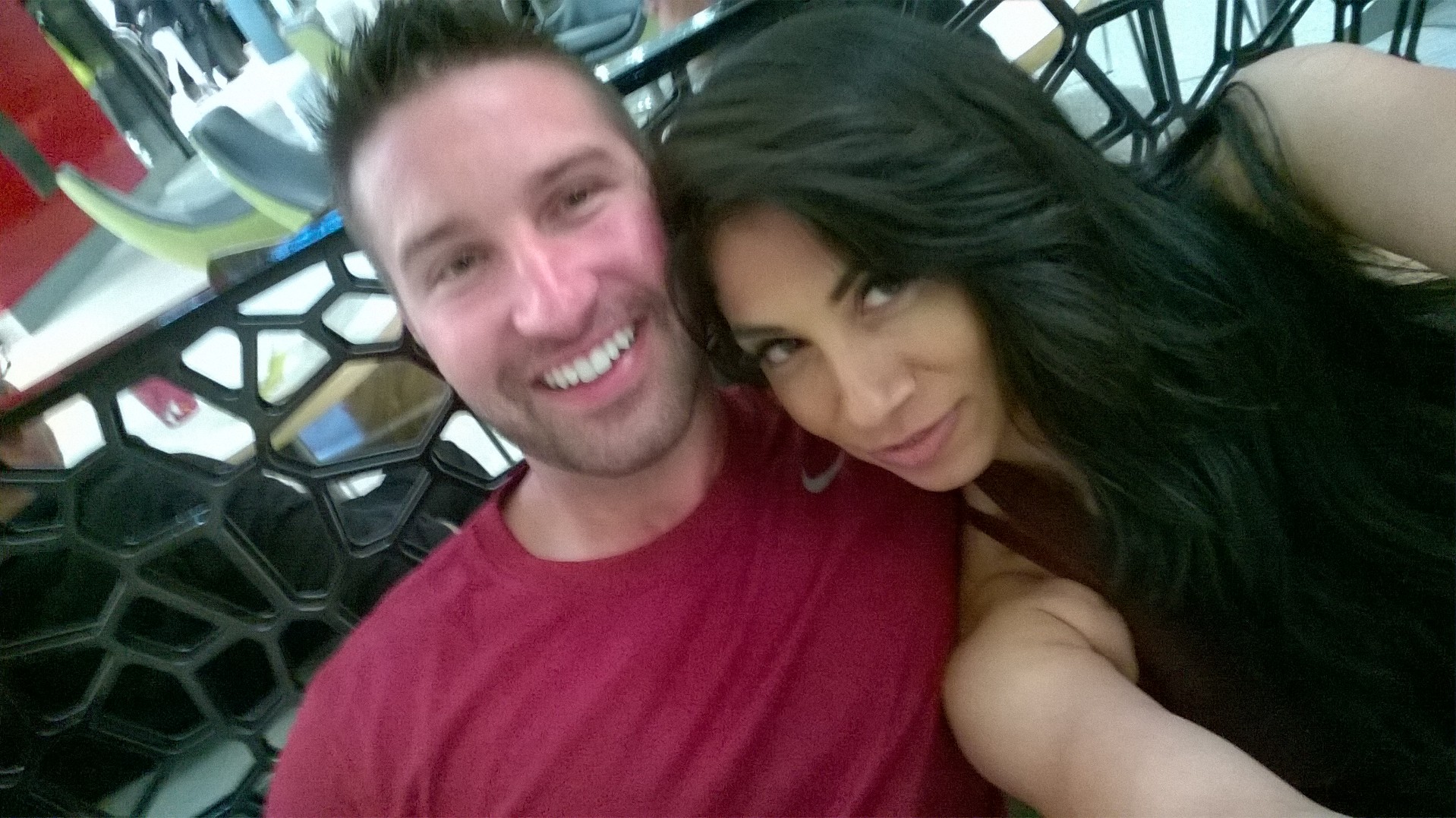 Strangers becoming friends
Jackie & Jeffrey look mighty cute in this snapshot from the premiere of Amazing Race 26.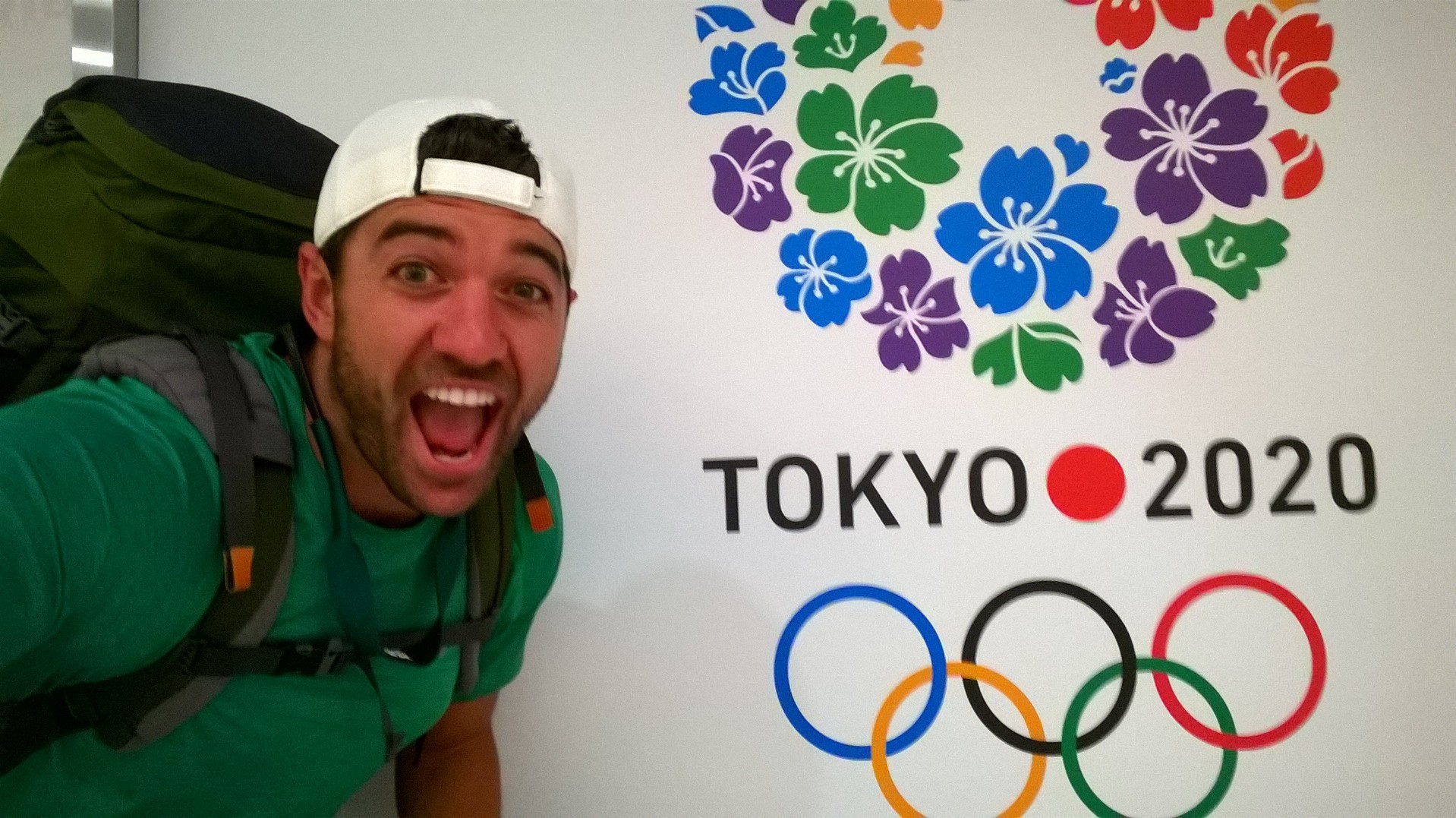 Tyler is ready to go
Tyler is ready to take on Tokyo as season 26 kicks off.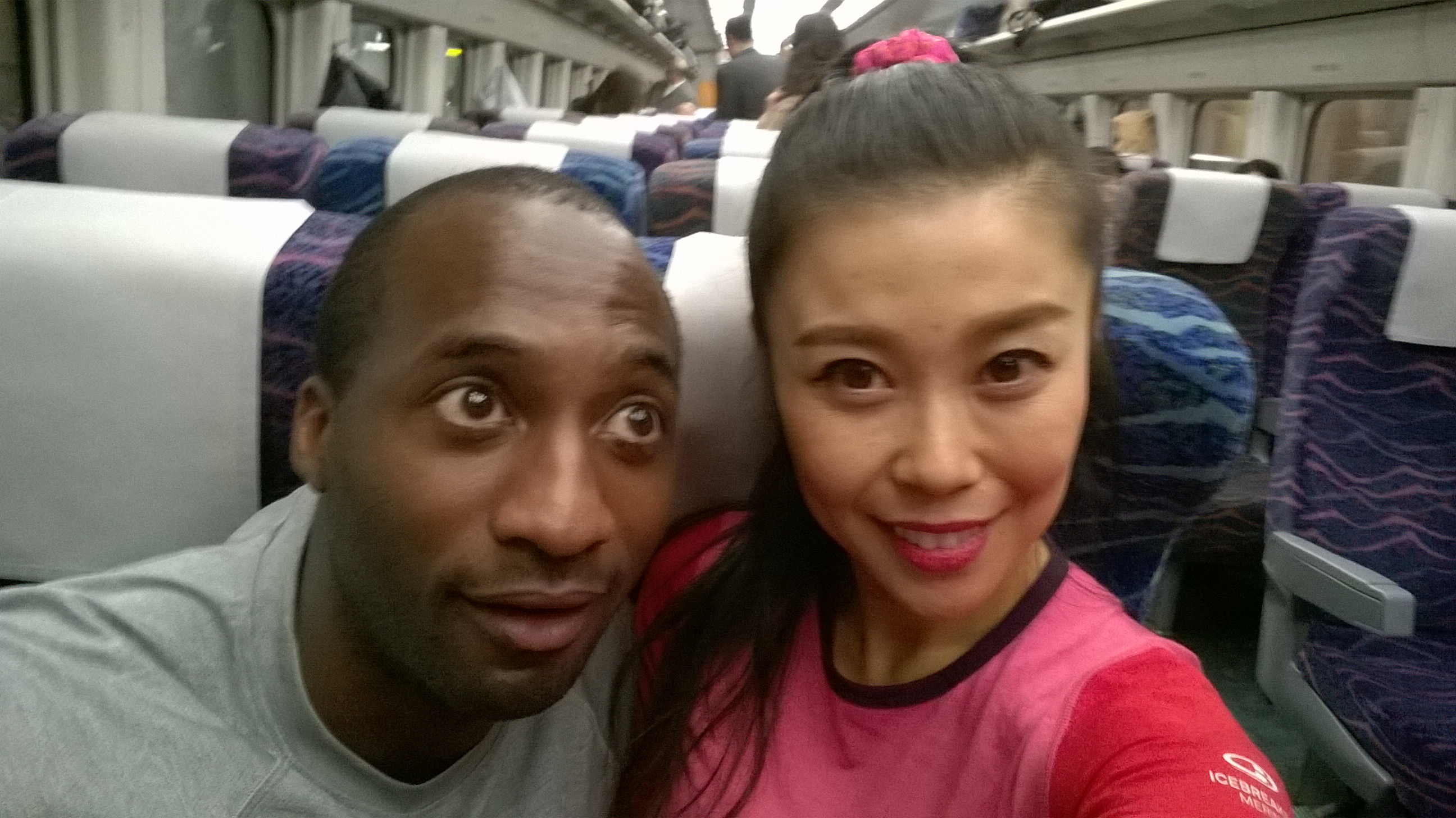 Ride to Tokyo
Jelani and Jenny leave their legal obligations behind as they begin their Tokyo studies in the premiere episode.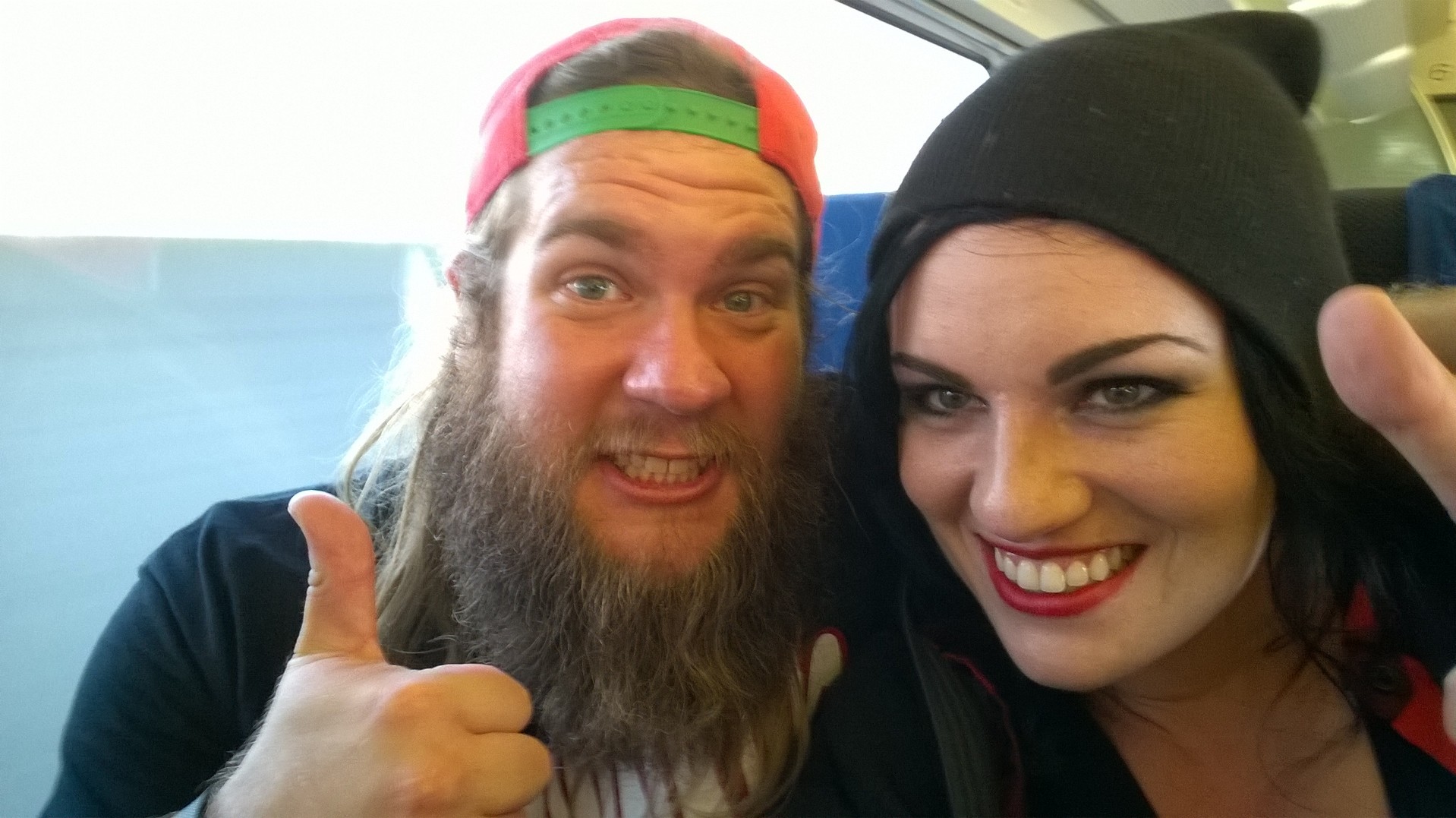 Thumbs way up
Mike and Rochelle are feeling the excitement of premiere night, just like us!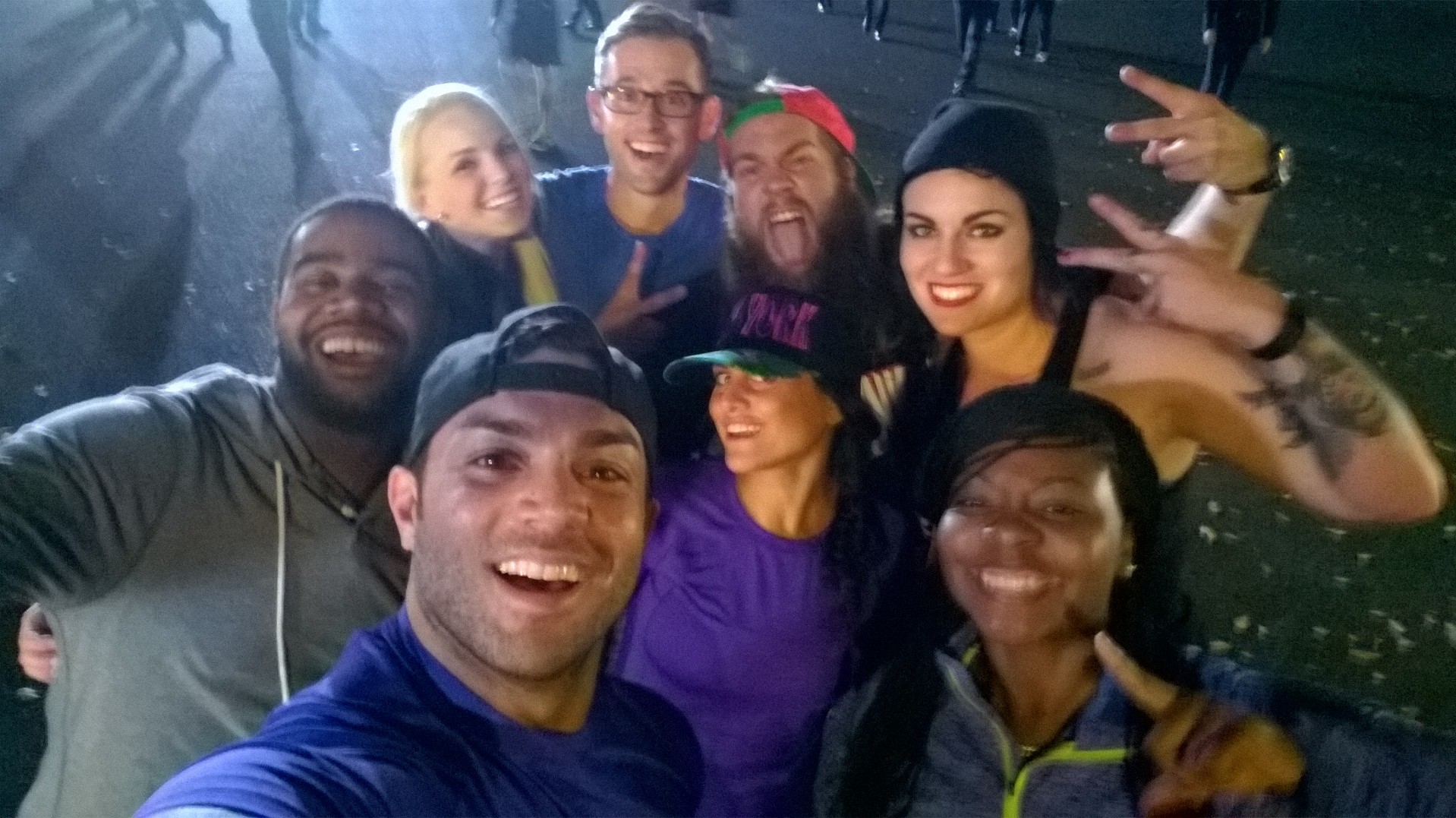 Amazing Race Season 26
This awesome group shot is the perfect start to a new season of Amazing Race.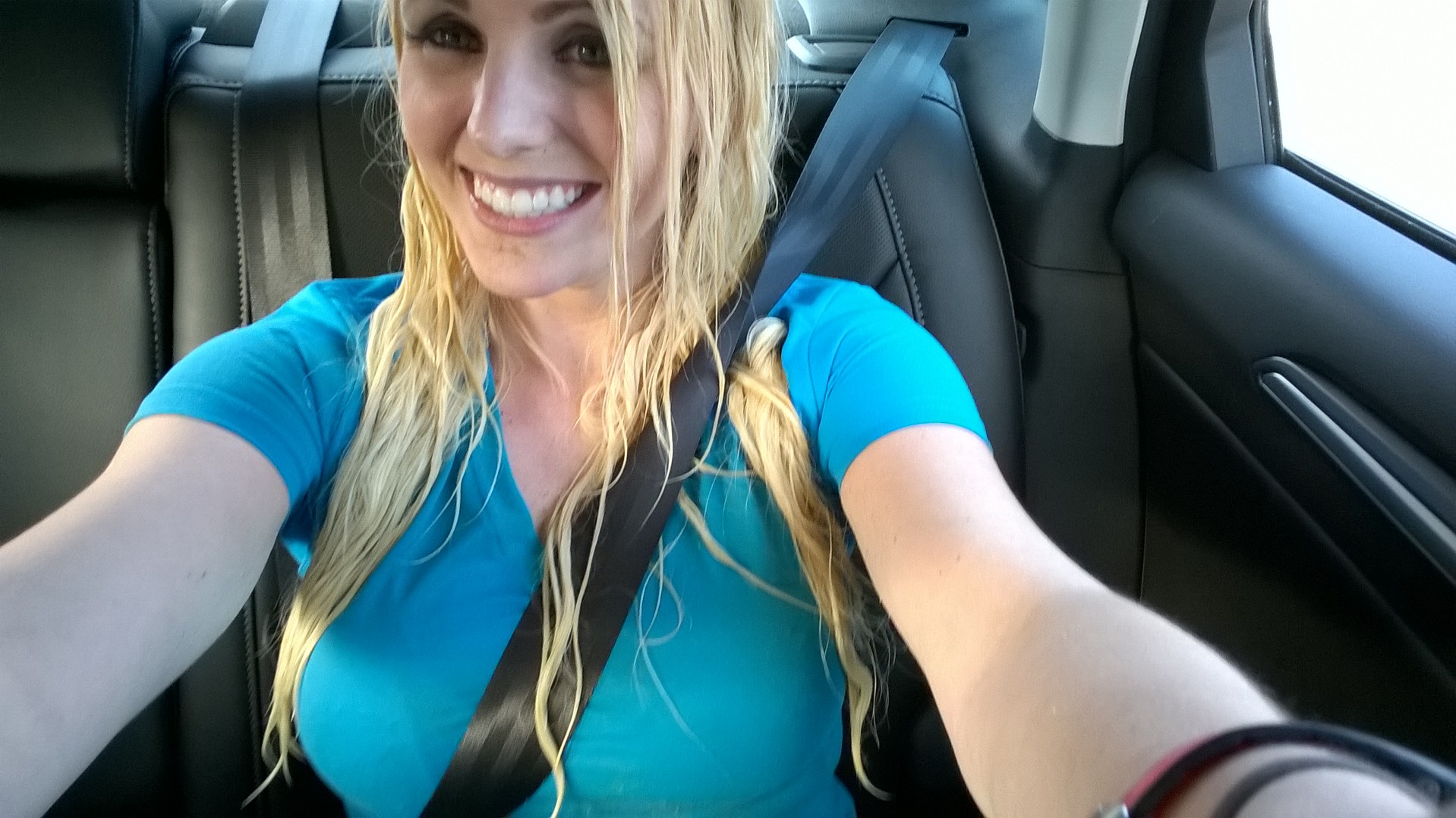 Hayley Keel
Hayley takes a selfie in the back set, while
Blair takes the wheel in the first episode.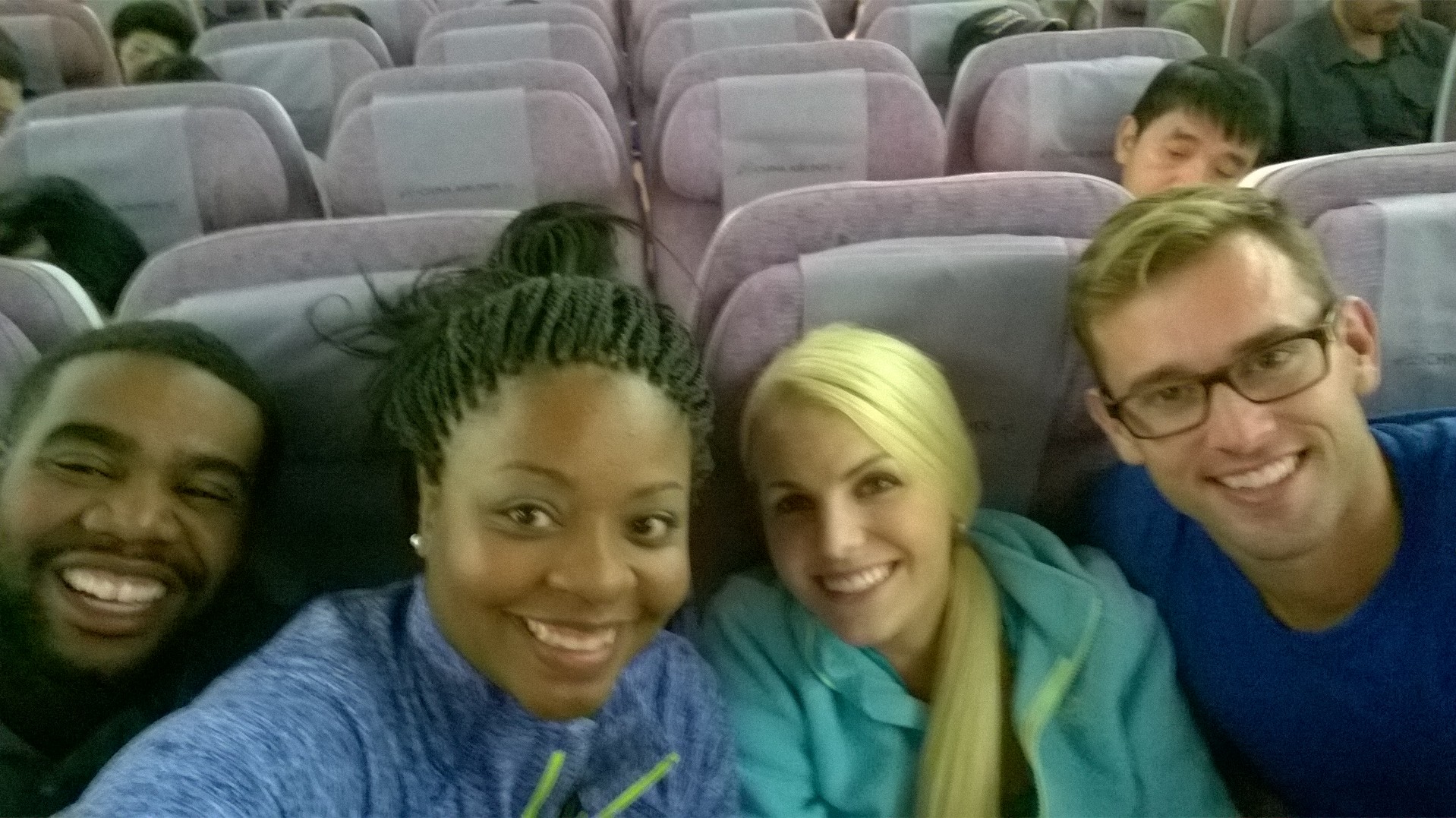 CJ, Lebya, Hayley and Blair
In episode 1, these four get cozy in their seats before taking off to Tokyo.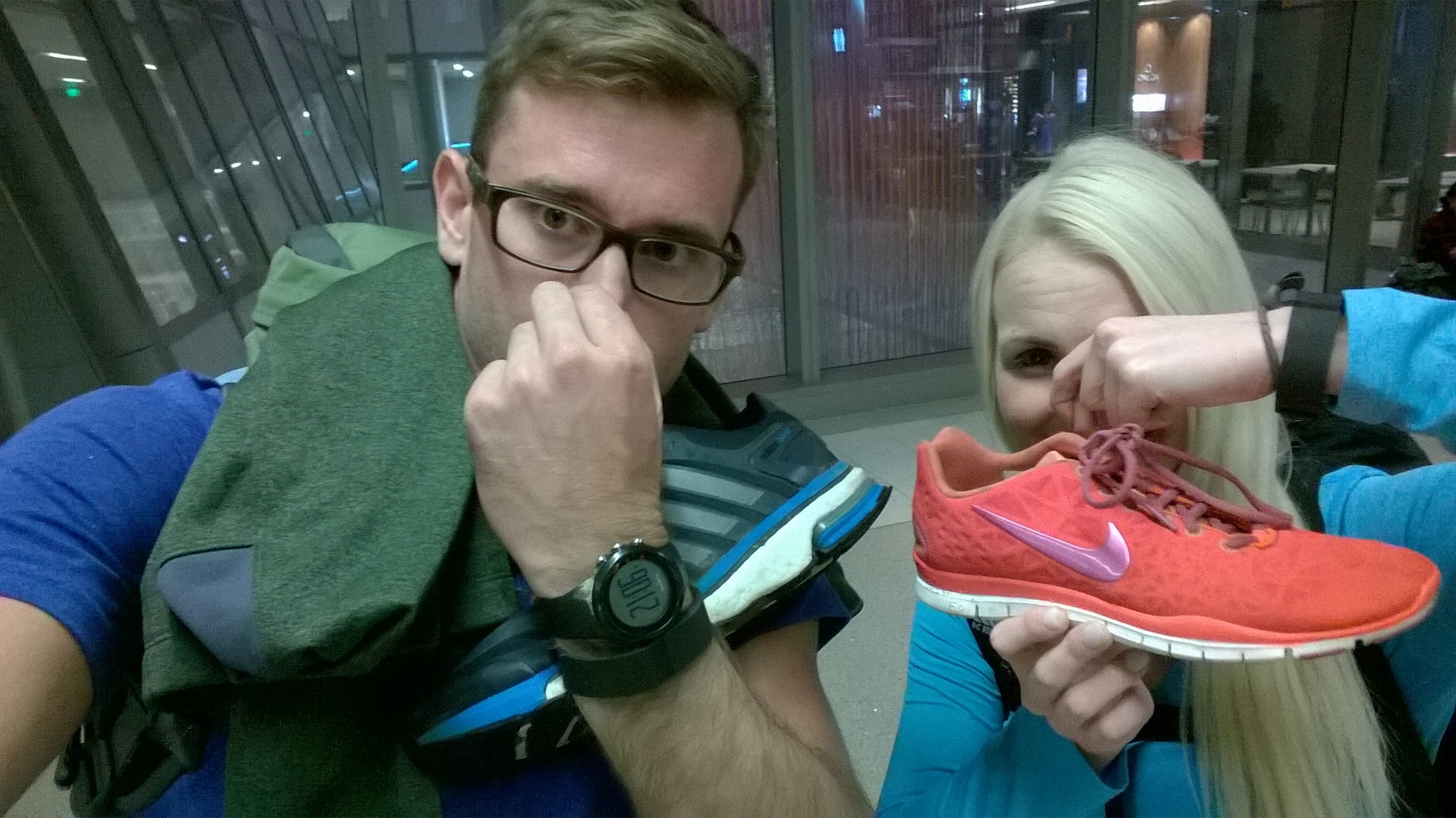 Stinky feet
Looks like Blair and Hayley smell something funky after spending episode 1 running around Tokyo.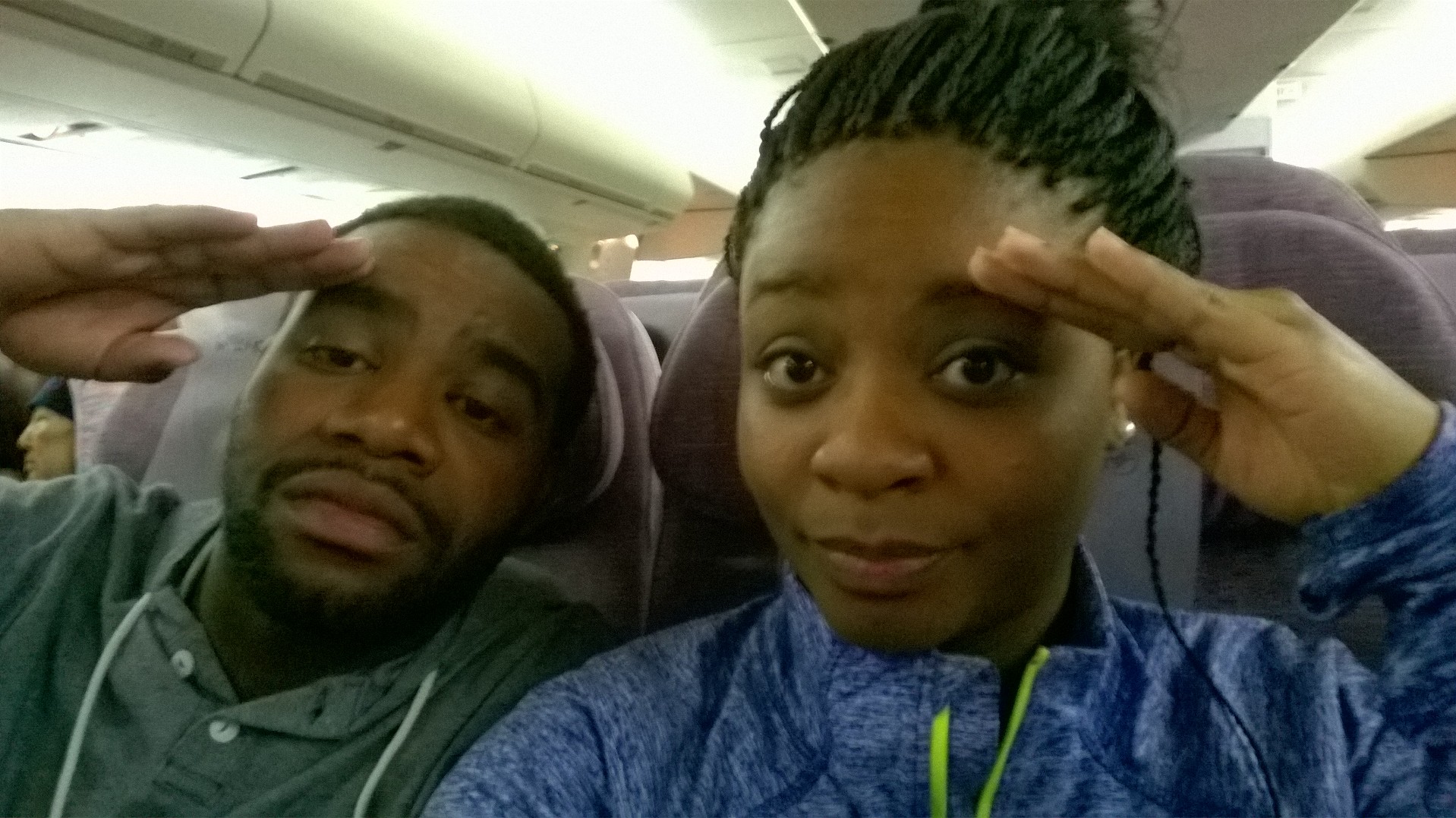 Saluting fans
CJ and Lebya give a solid salute before heading to Tokyo in episode 1.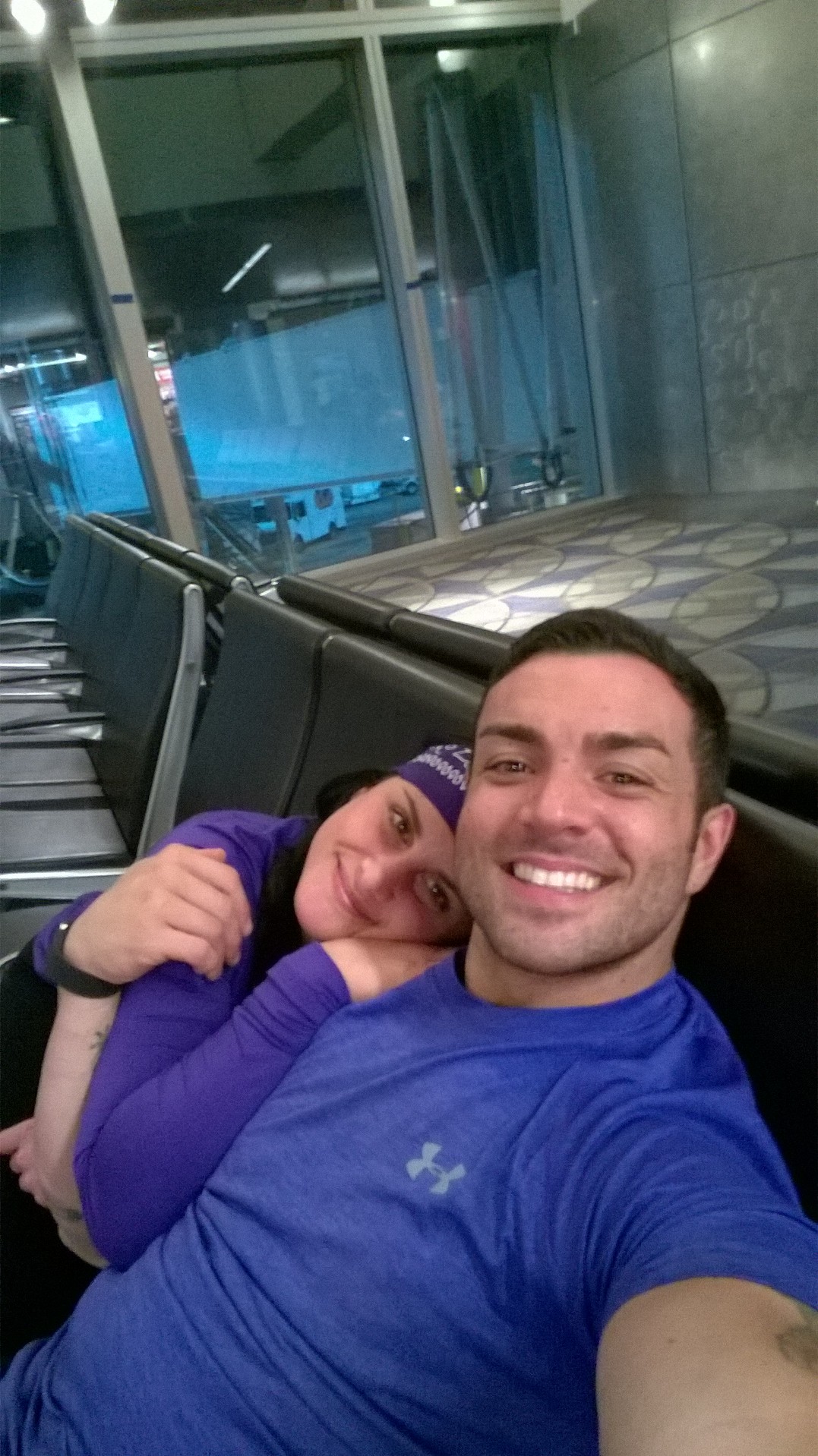 Airport love
Matt and Ashley snuggle up and refresh before the race continues in the first episode.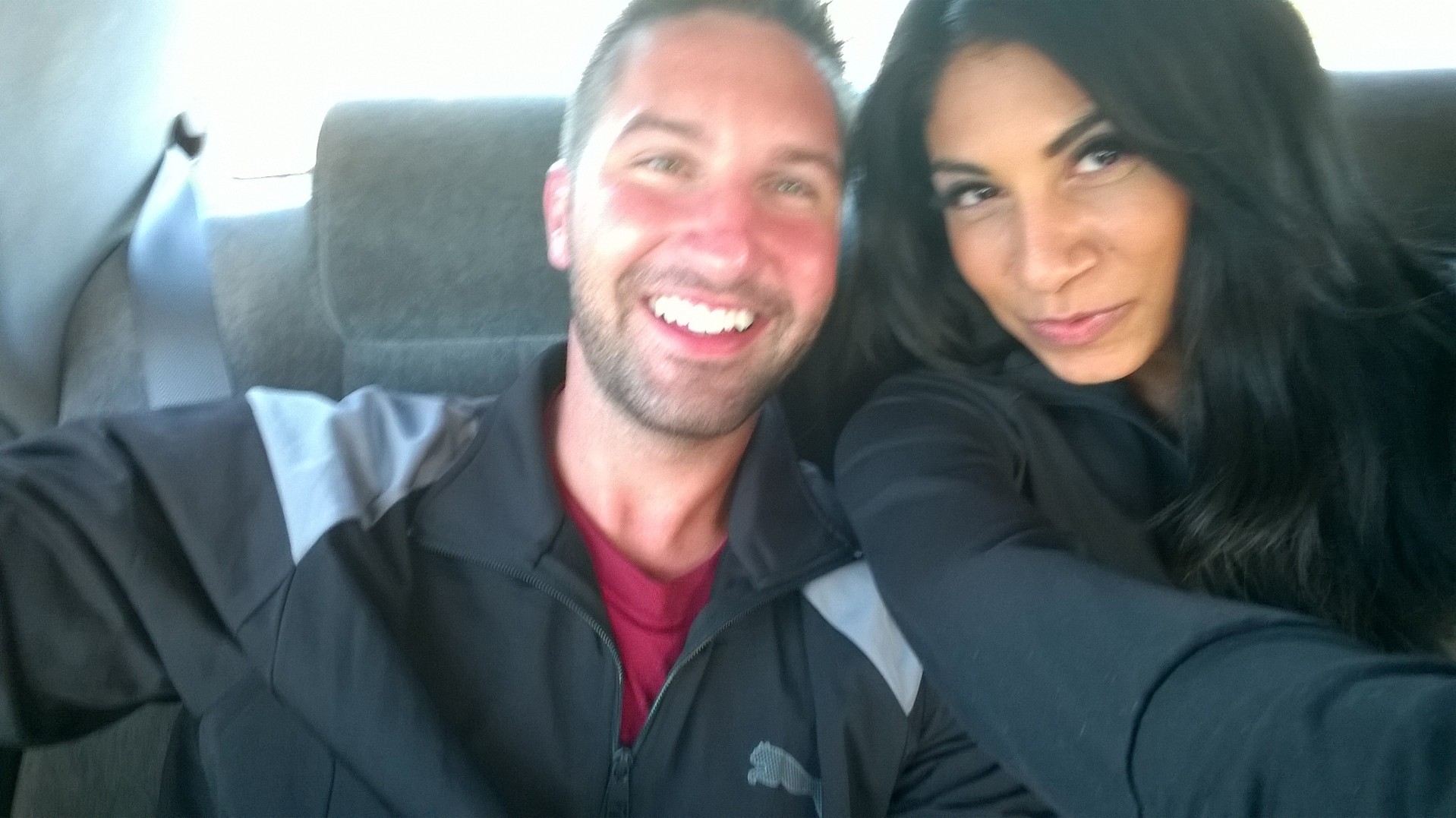 Taxi time
In the premiere, Jackie and Jeffrey waste no time getting to know each other in a taxi ride.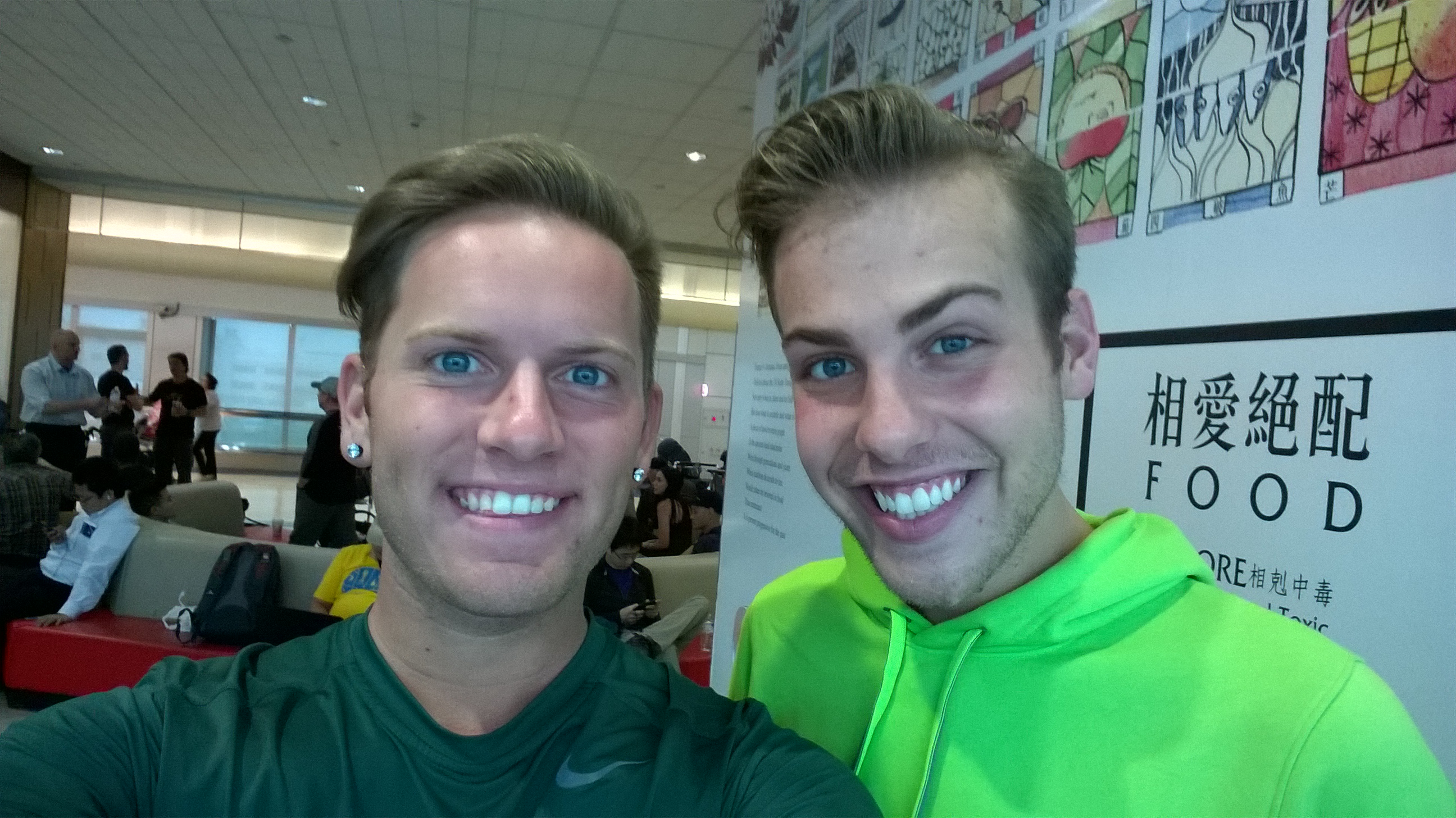 Smiles for the camera
In the first episode, Bergen and Kurt shine their bright smiles as they continue their journey in Tokyo.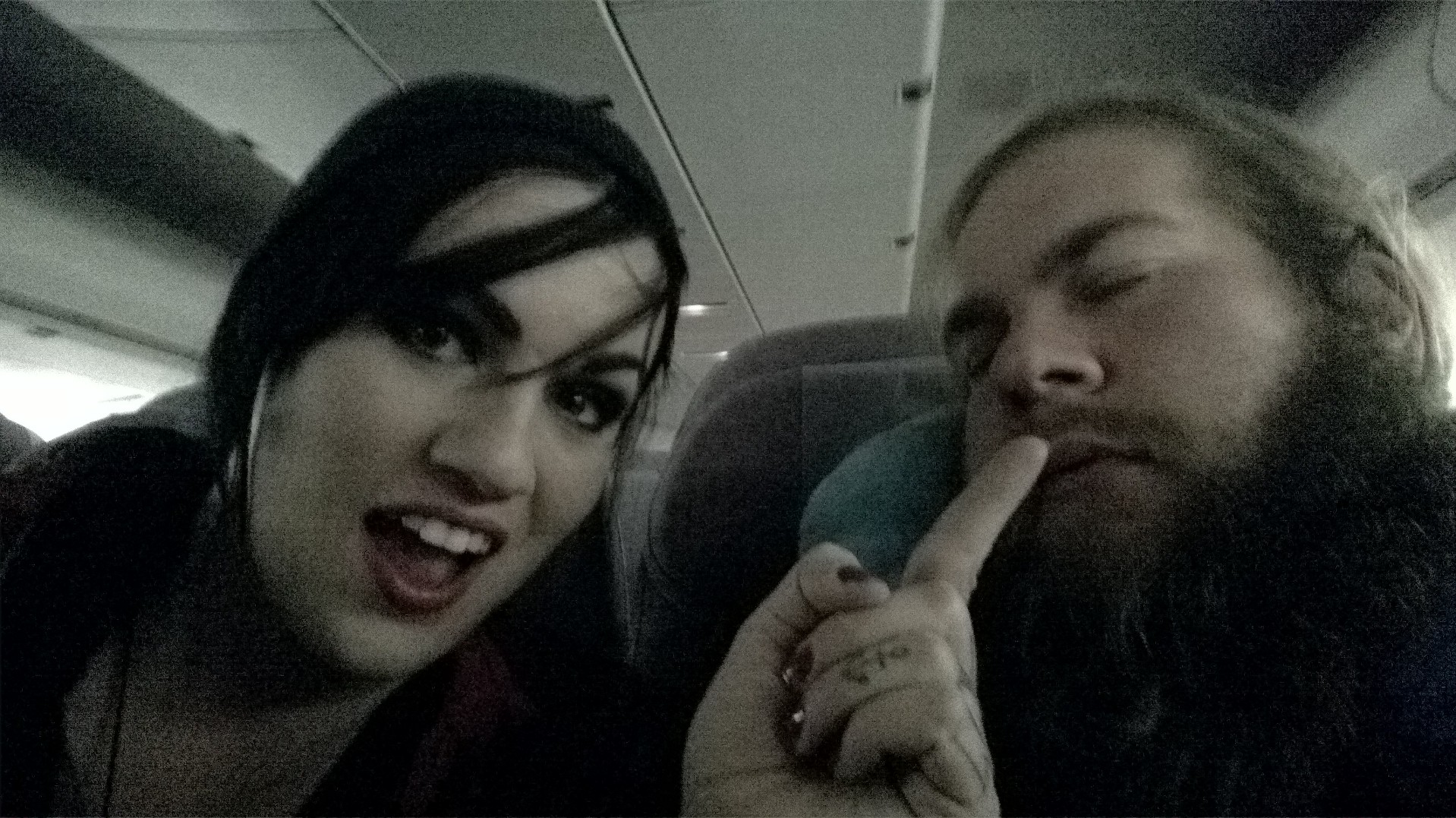 Rochelle and Mike
When Mike catches up on sleep in episode 1, Rochelle finds the time to have a little fun.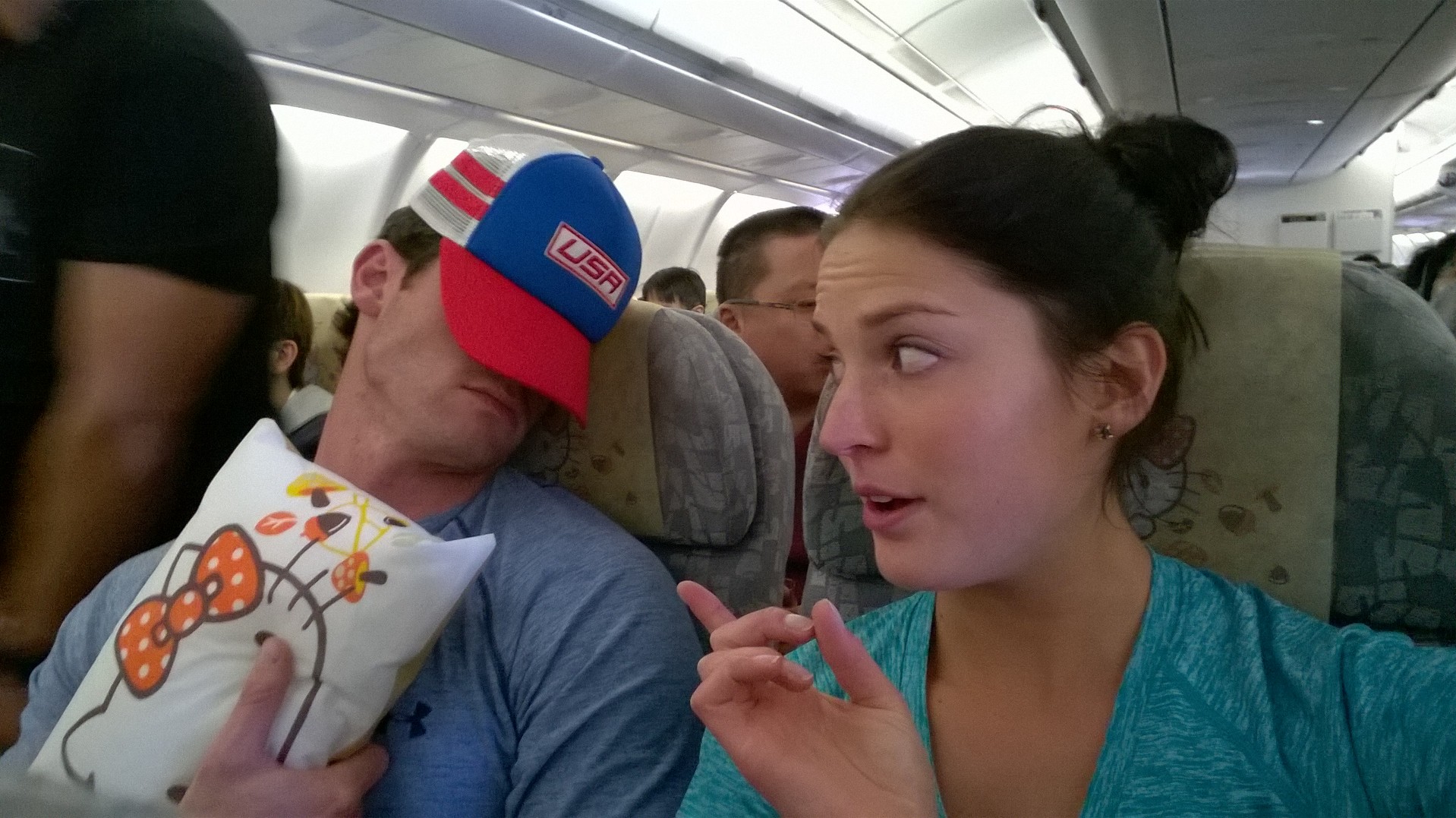 Steve, Aly and Hello Kitty
Aly points to Steve and his Hello Kitty pillow during their flight to Tokyo in episode 1.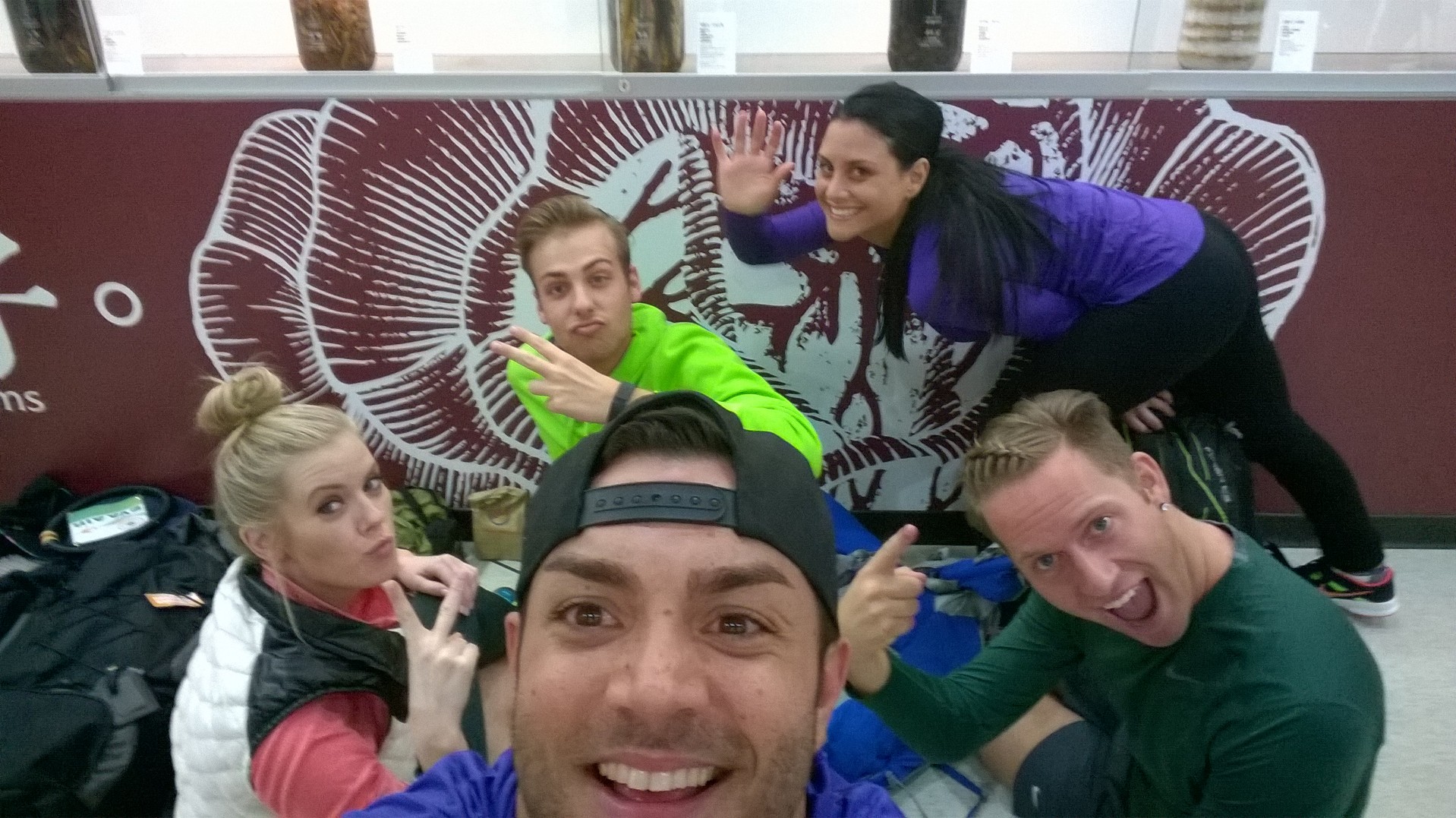 Group photo
These guys know how to have fun even when competing against each other during the premiere of Amazing Race 26.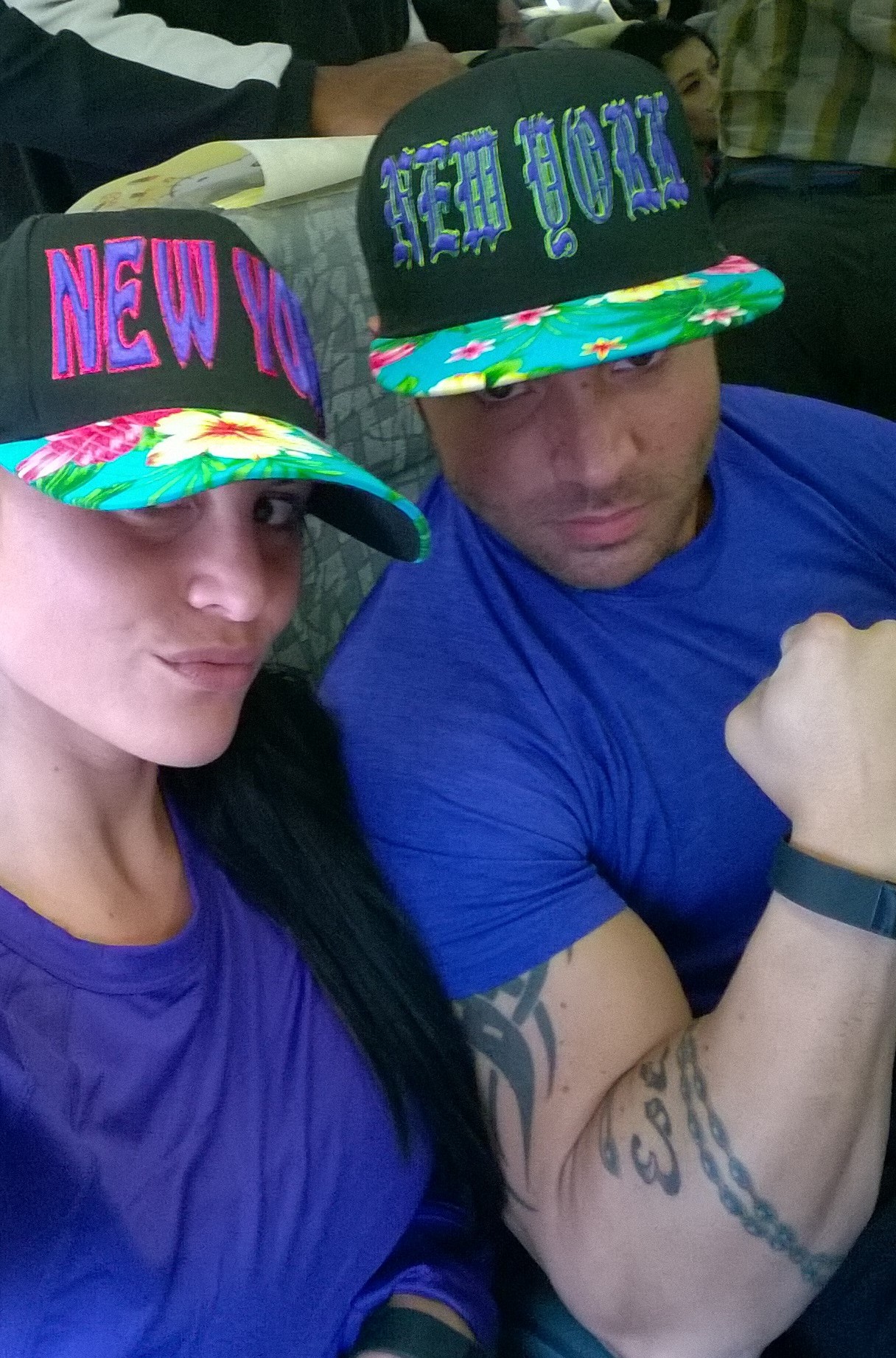 Guns out
During the premiere, Matt shows Ashley and the viewers that his muscles are ready to take on the next challenge in Tokyo.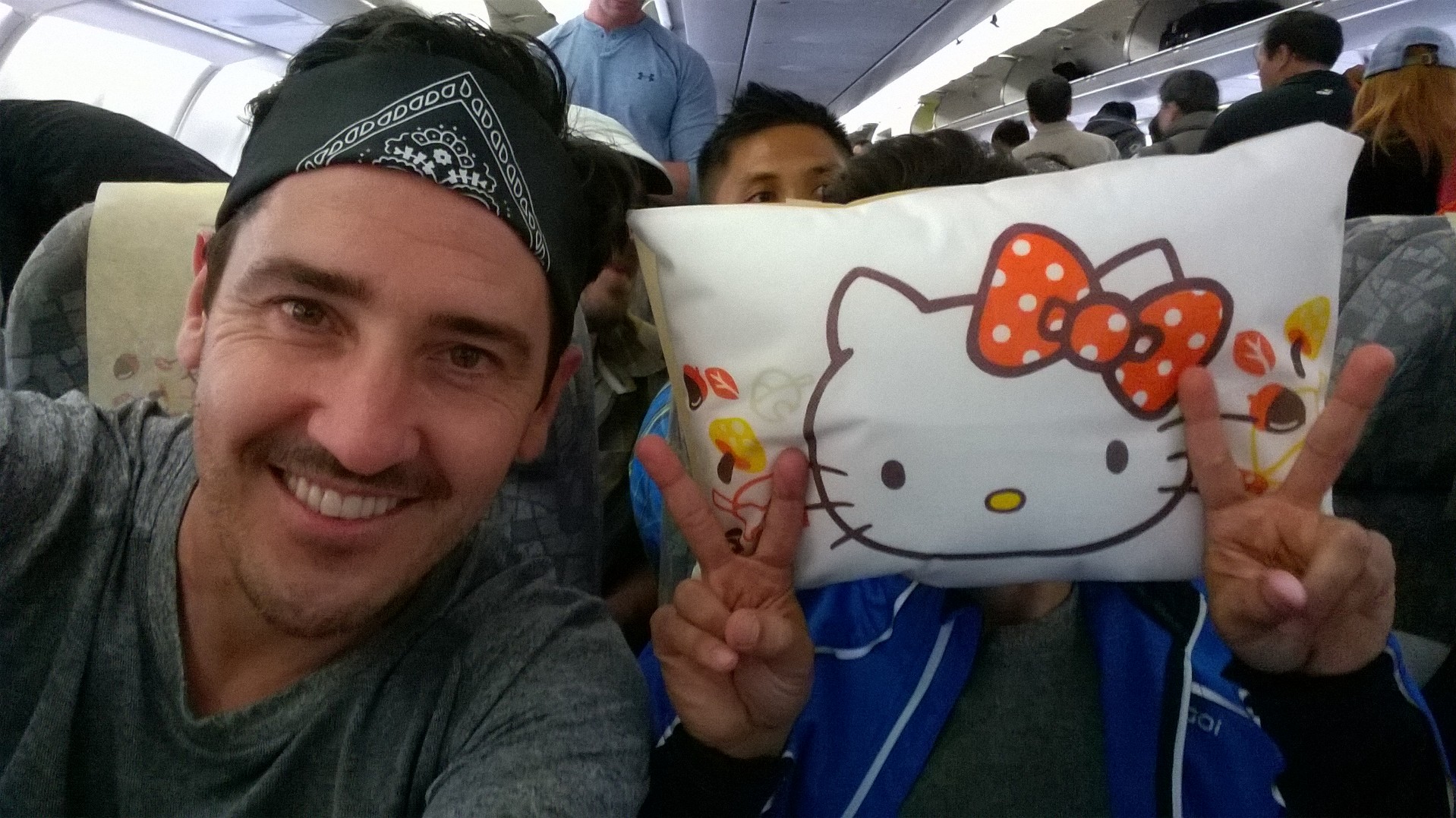 Jonathan and Hello Kitty
Jonathan smiles next to Hello Kitty (Harley) as they prepare for what's ahead in the first episode.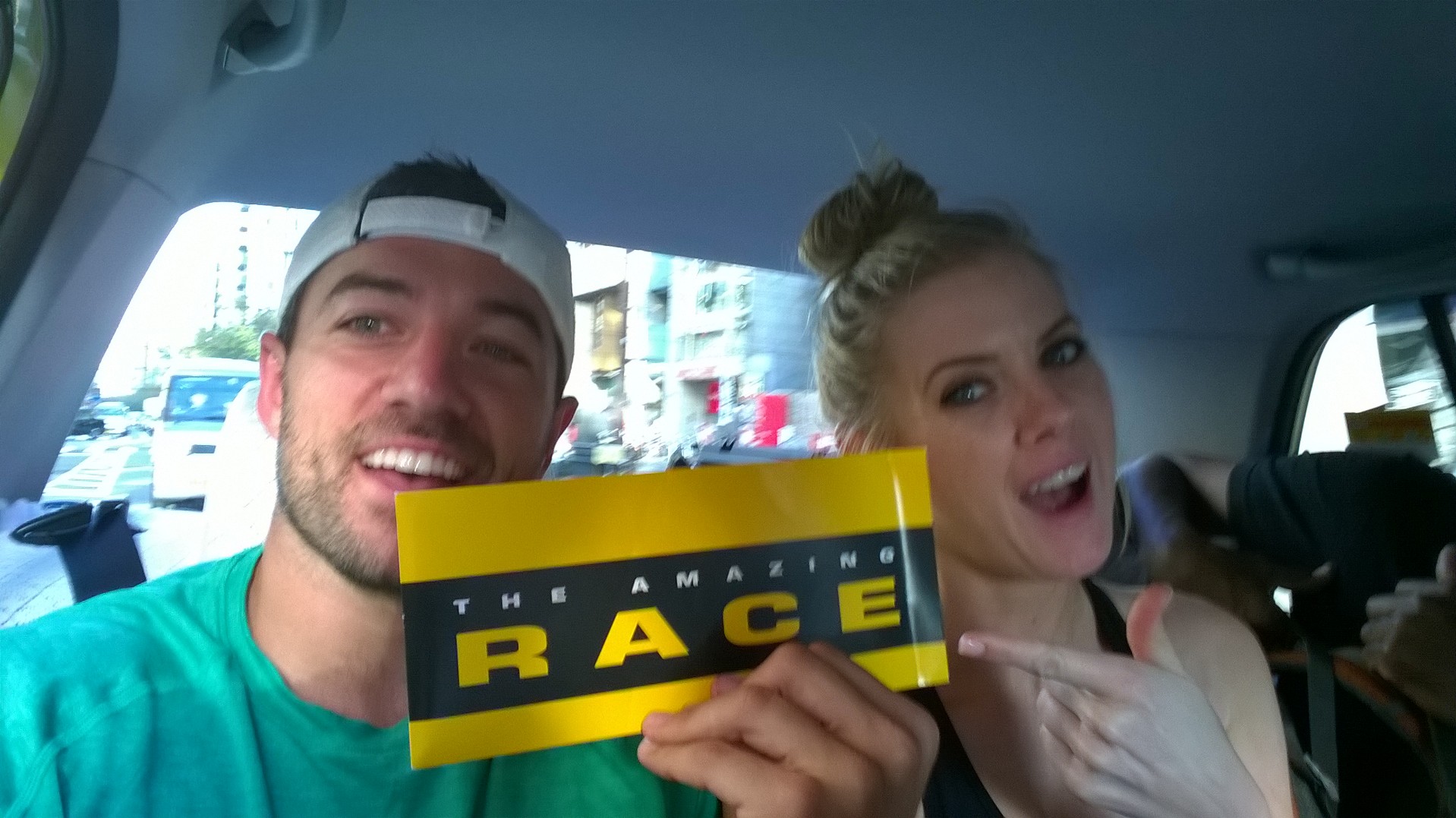 Representing The Amazing Race
Tyler and Laura ham it up for the camera as they are driven around Tokyo in episode 1.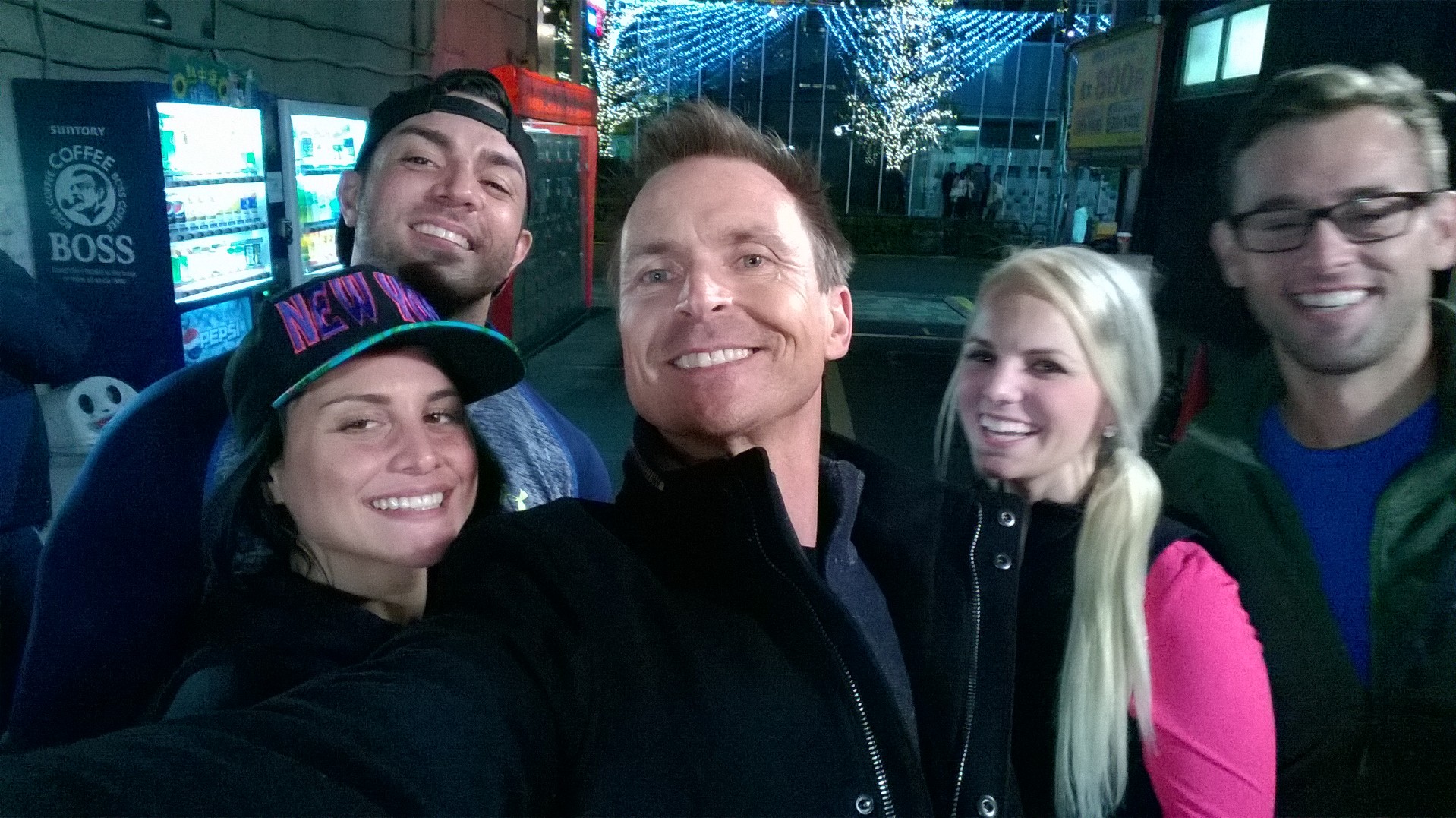 Phil and friends
During the season 26 premiere, Phil poses with Matt and Ashley (left) and Blair and Hayley (right).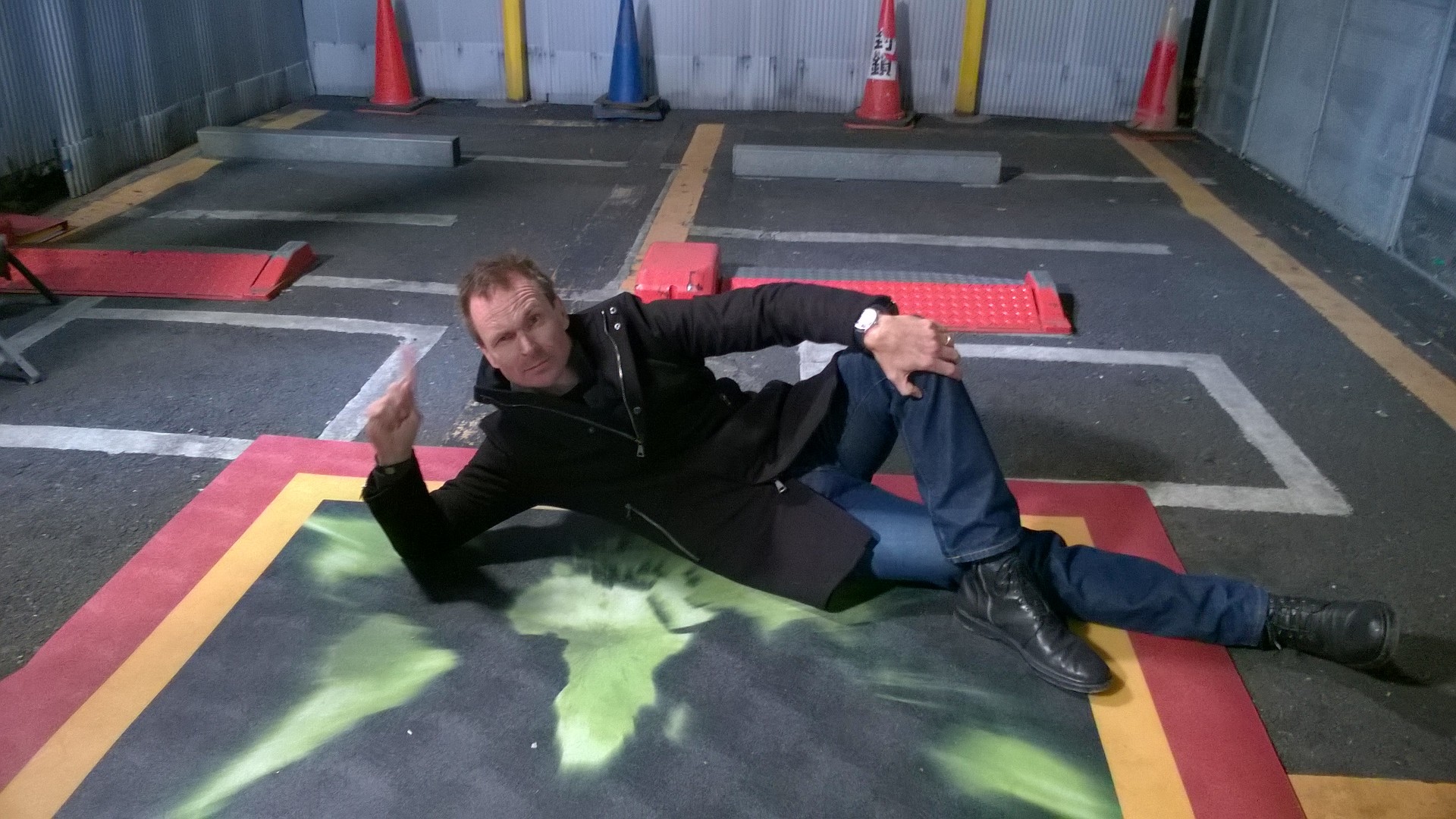 Phil gets down
Phil takes a glorious moment on the mat in episode 1.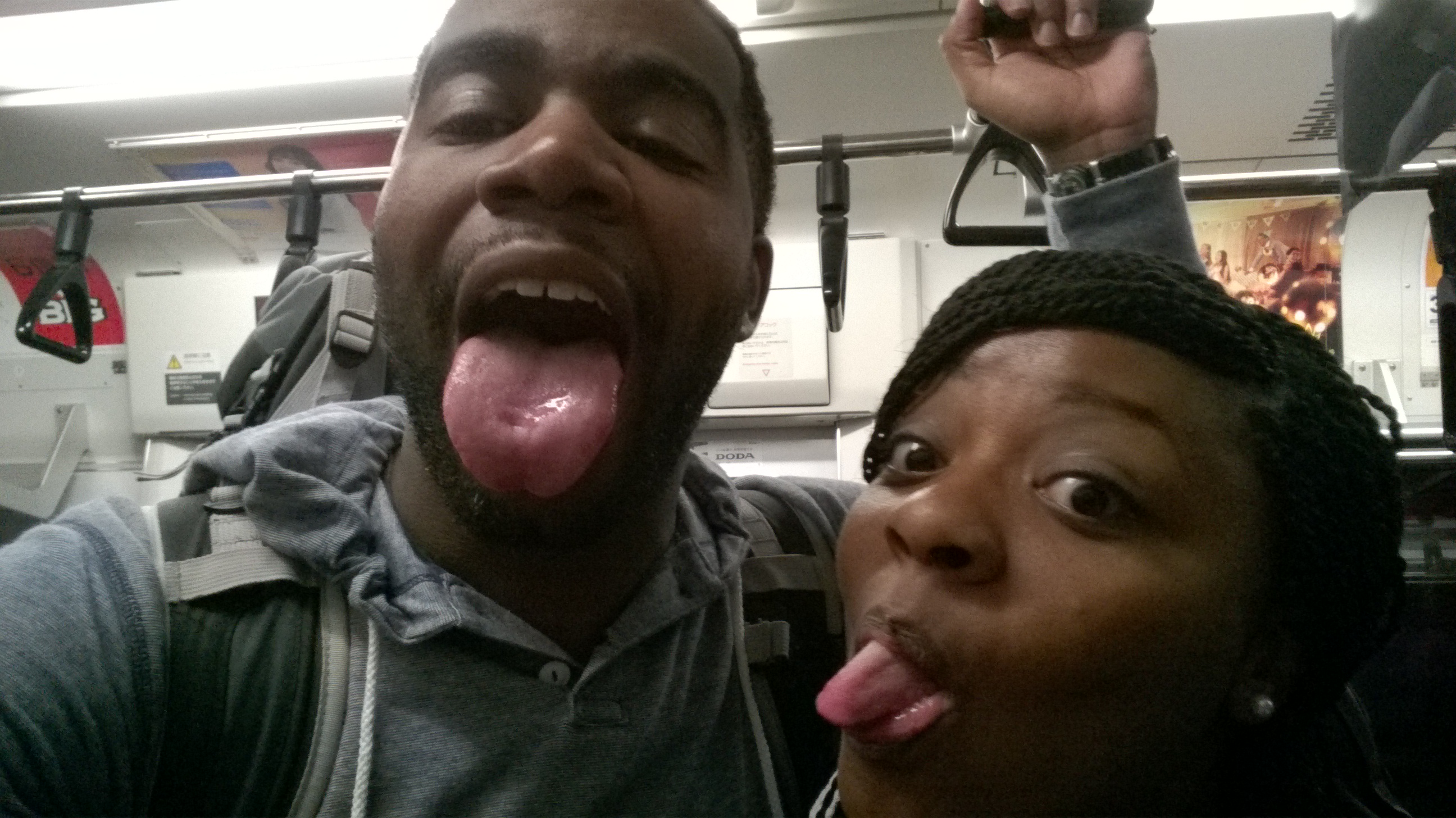 Tongues out
CJ and Lebya show their silly side on a bus in Tokyo in episode 1.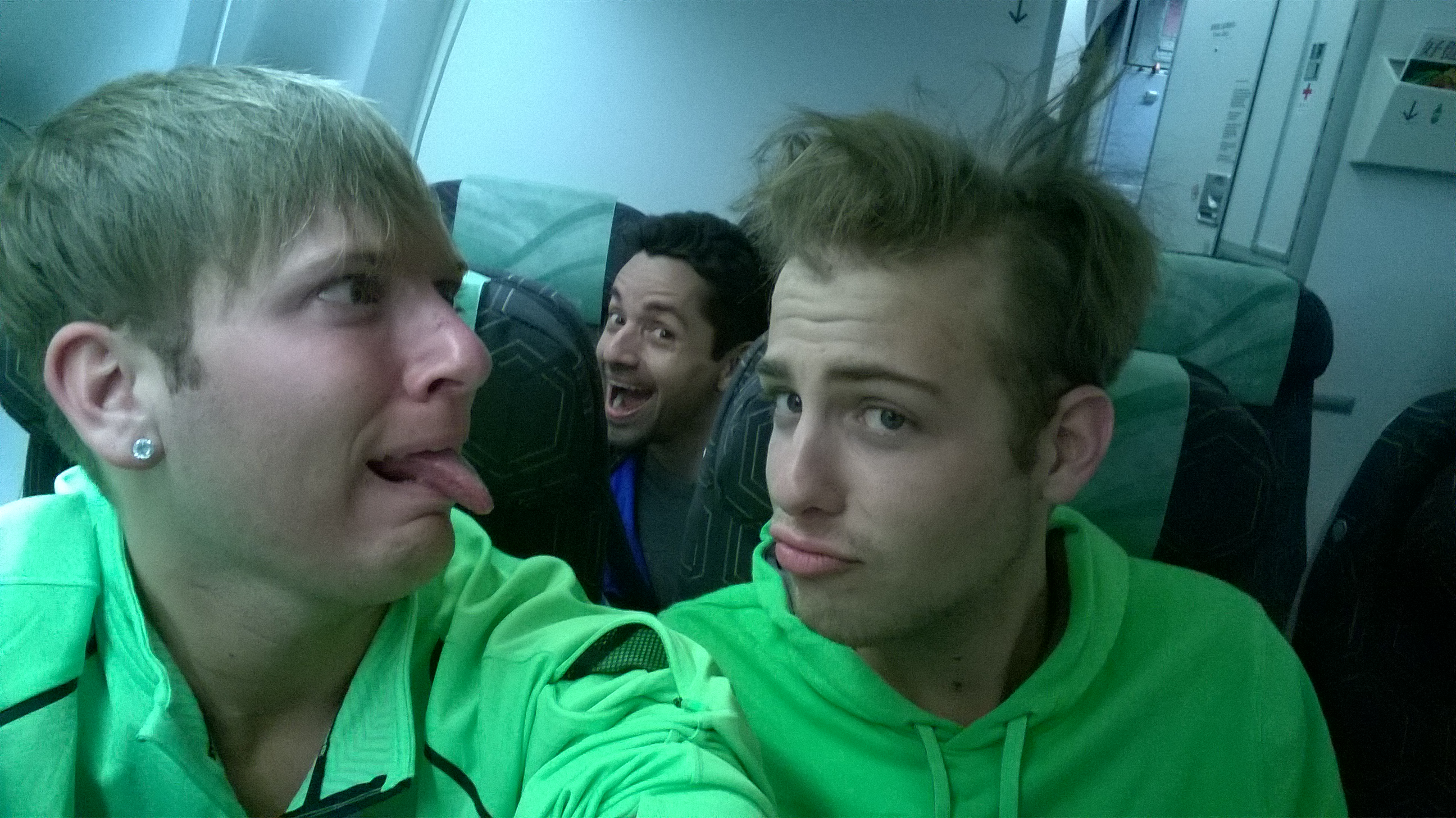 Bergen & Kurt
Looks like this plane ride in episode 1 is filled with lots of silly shenanigans, including a photobomb in the background.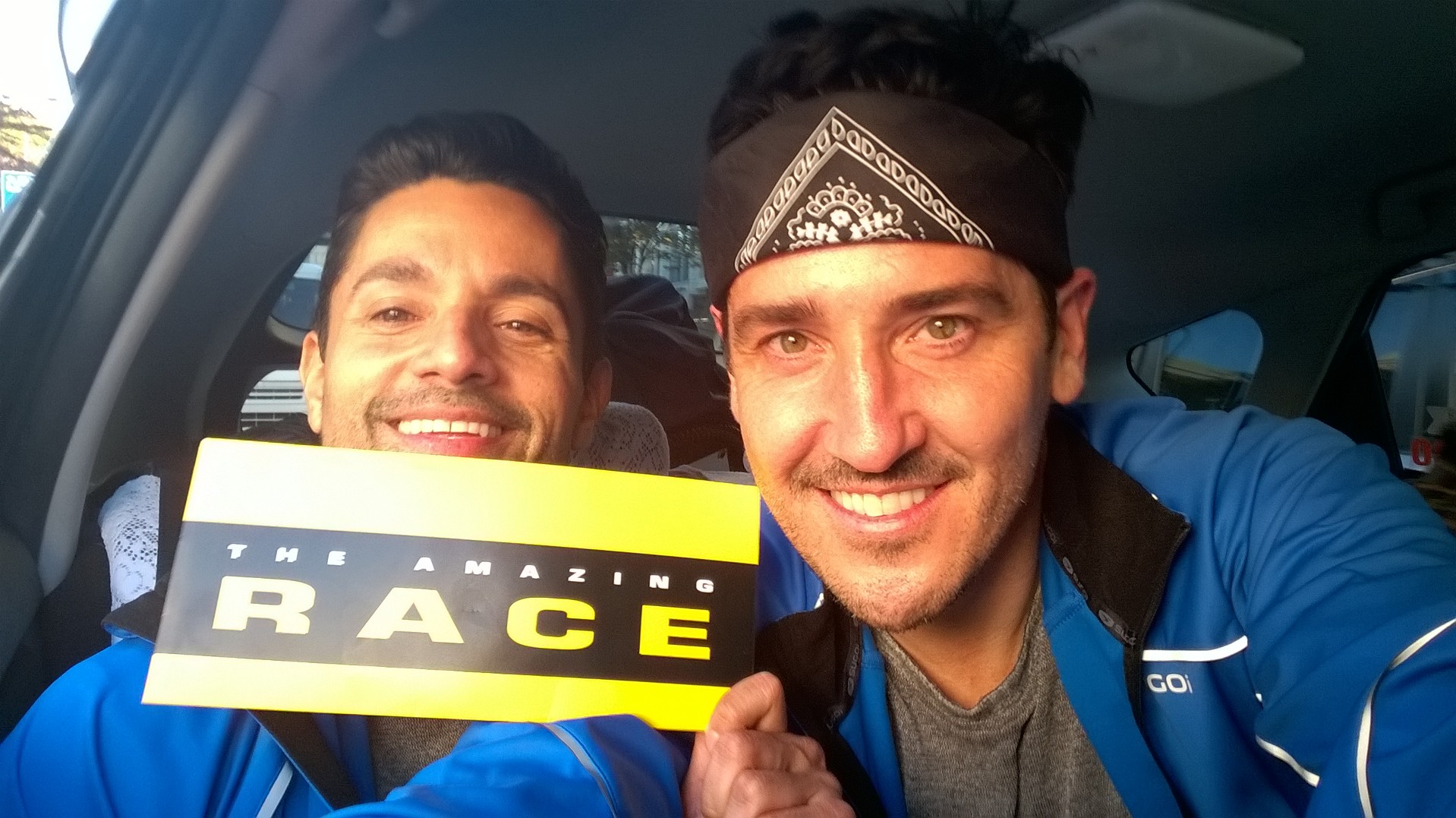 Harley & Jonathan
These two bring their smiles on the road and give fans a glimpse of the clue they're about to read on the first episode.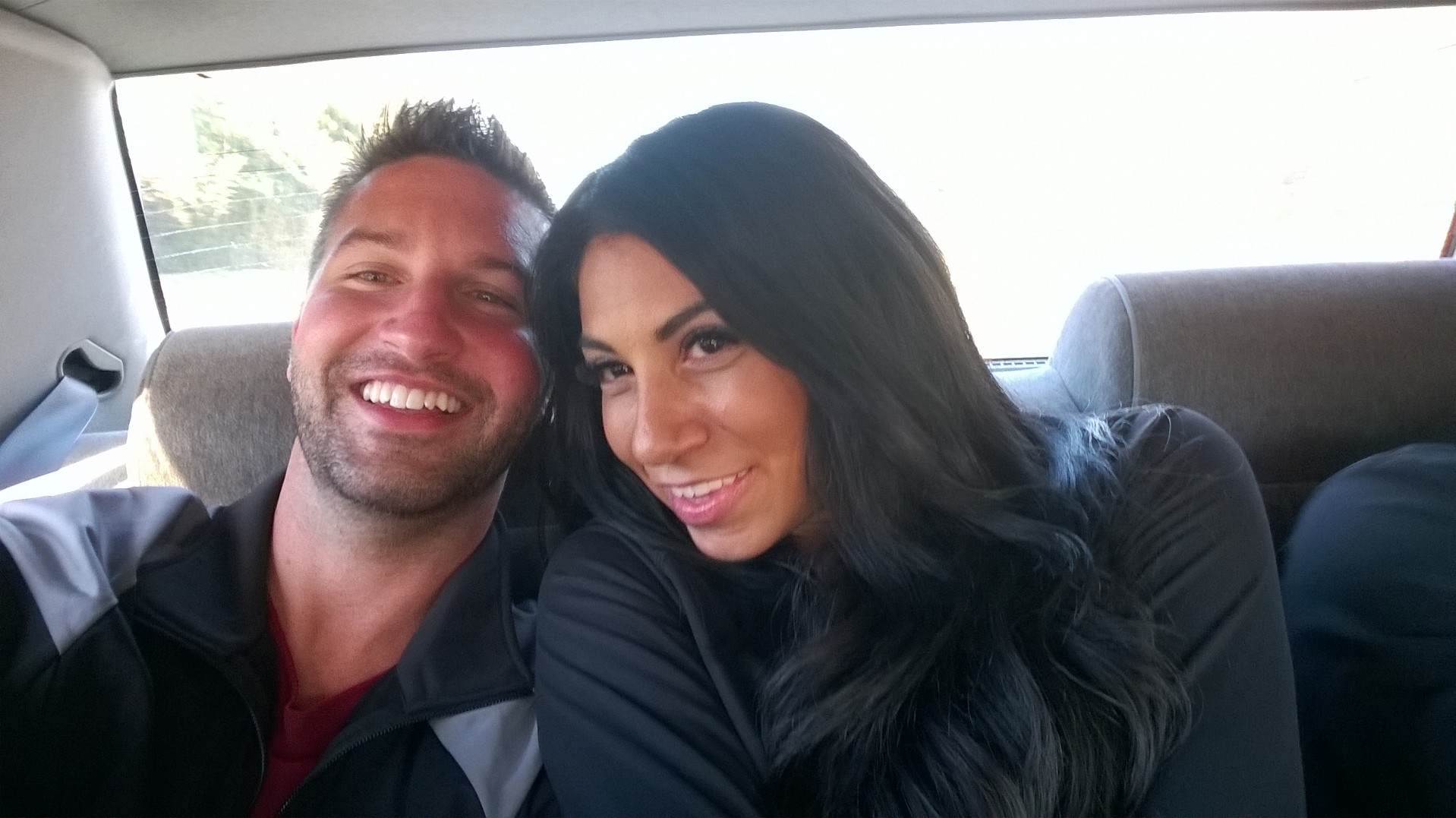 Jackie & Jeffrey
These teammates get close during their car ride on the first Amazing Race episode of Season 26.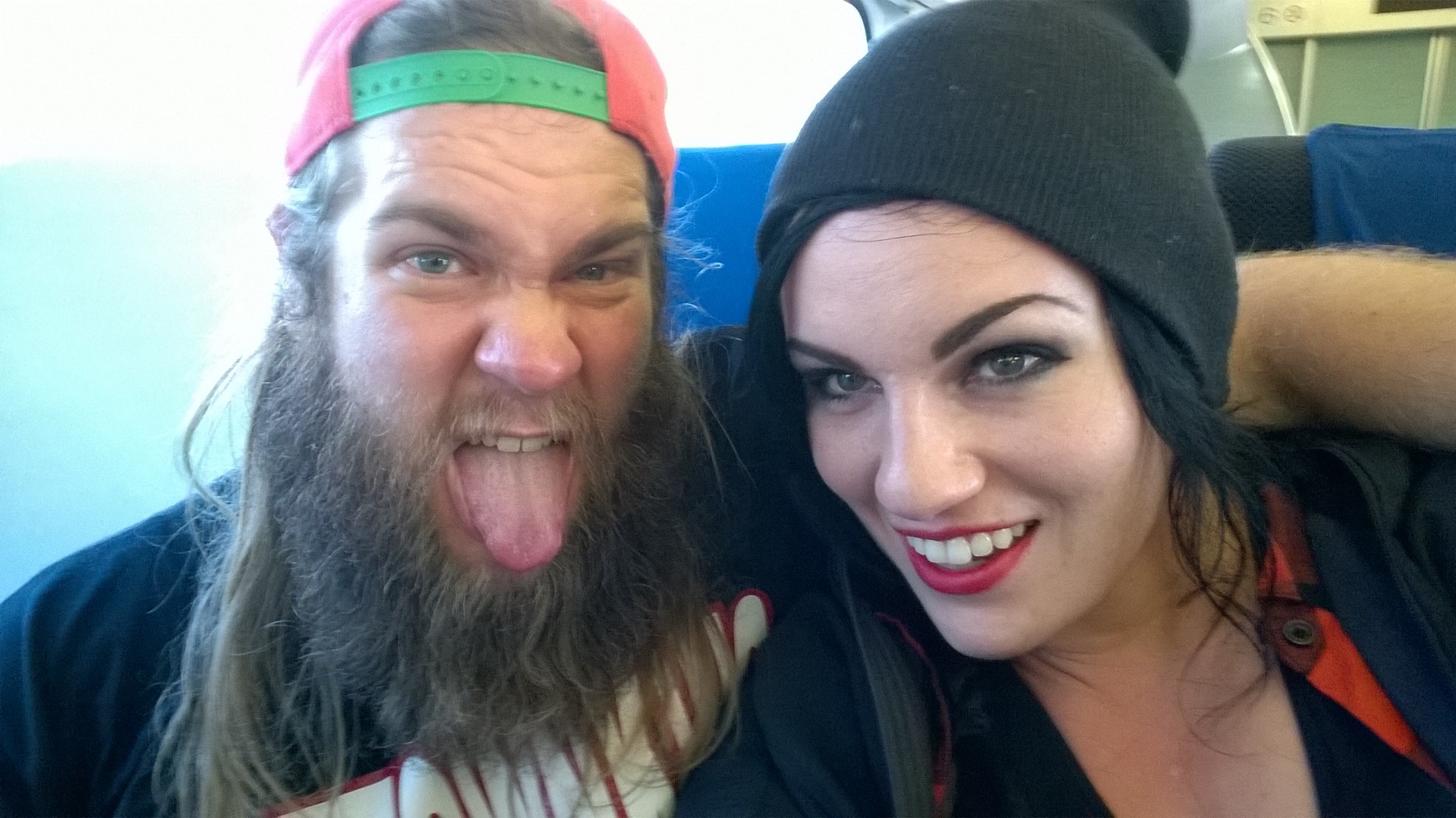 Rochelle & Mike
Mike and Rochelle show fans that they're not afraid to have a little fun and let their hair down on the first episode.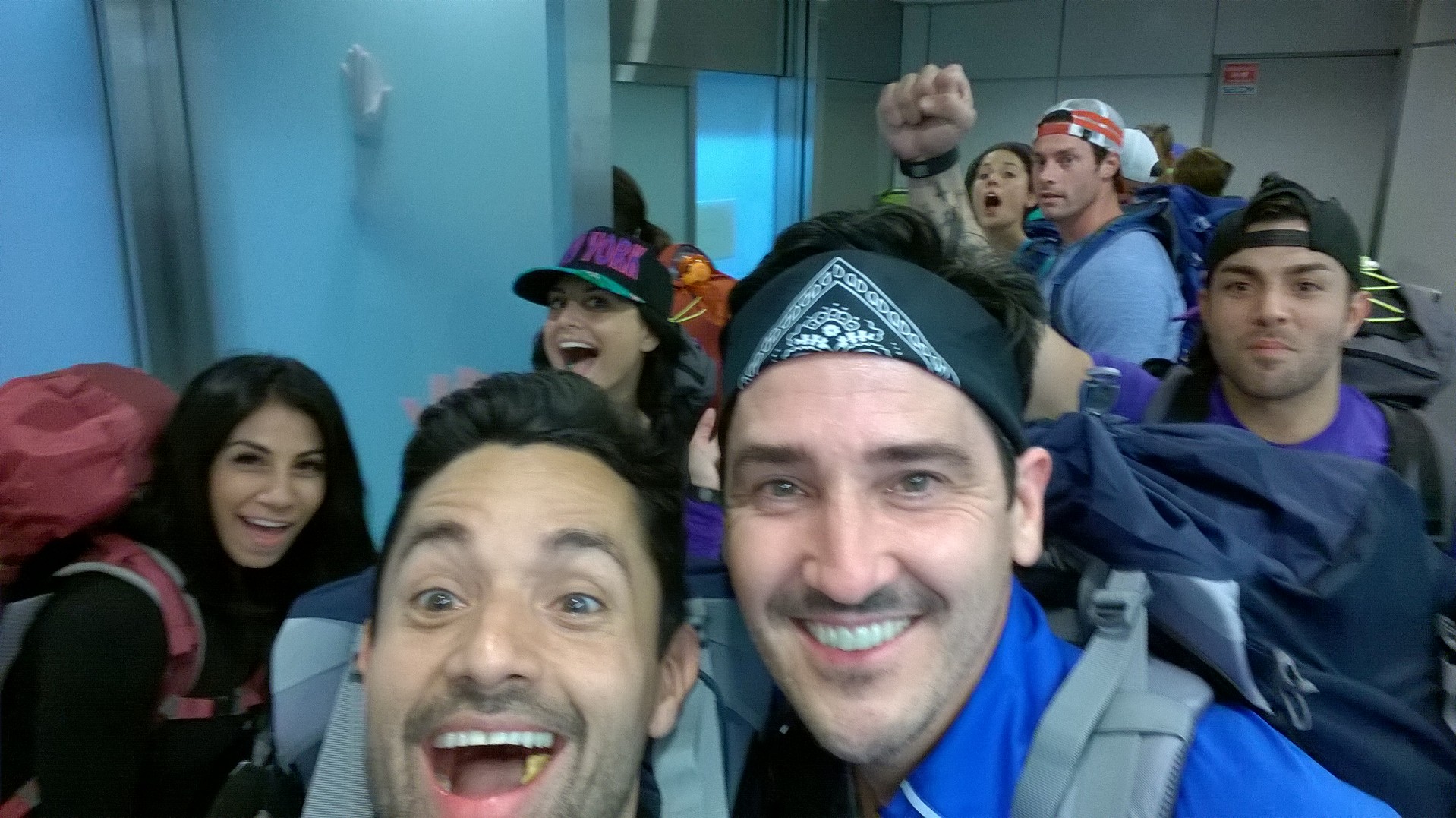 Harley & Jonathan
Harley, Jonathan and friends show their undeniable enthusiasm as the Race kicks off during the premiere for Season 26.