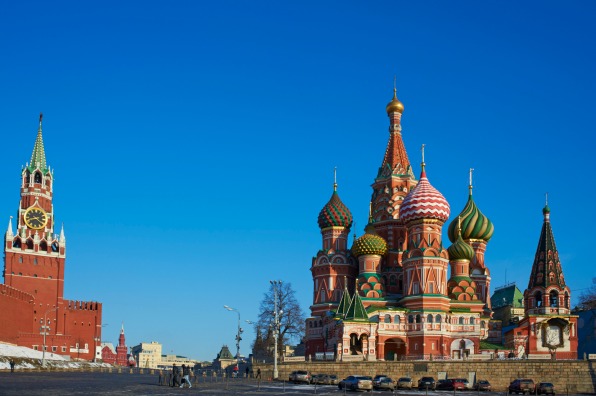 Moscow, Russia
Season 9, Leg 3 "I'm in Russia Playing With Dolls"
When the pairs arrived at the the Detour, they were given the choice between "Scrub" or "Scour." In "Scrub," teams had travel to a trolley depot to thoroughly wash a Russian public trolley bus inside and out. After the bus was cleaned, a bus driver would give their next clue.
In "Scour," the teams had travel to the famous Dubrovka Theatre to search among 1,500 pieces of Russian nesting dolls to find one of 10 microscopic clues hidden inside. These 10 clues instructed teams to head to St. Basil's Cathedral in famous Red Square.
Photo: Russia, Moscow, Red Square, St Basil's Cathedral
© Tuul & Bruno Morandi/Corbis
Watch the season premiere of
The Amazing Race
on Wednesday, Jan. 3 at 8/7c on CBS and
CBS All Access
.