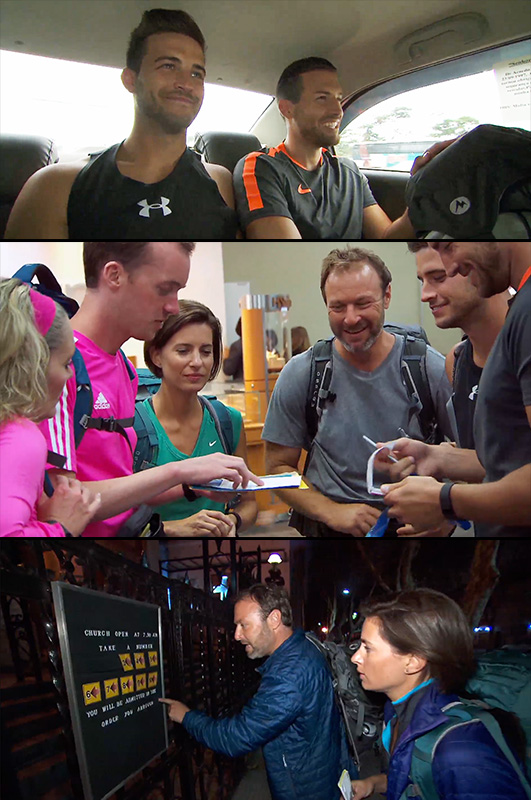 1. Traveling from Rio to Buenos Aires
After
#TeamTMZ's elimination
in
The Amazing Race
season premiere, the remaining 10
teams
strapped on their backpacks and raced from Rio de Janeiro, Brazil, to Buenos Aires, Argentina. Coming off of last week's big win,
#TeamTexas
led the pack toward the country's capital with Express Pass in hand.
Check out 10 more times the racers were quick on their feet in Ep. 2.