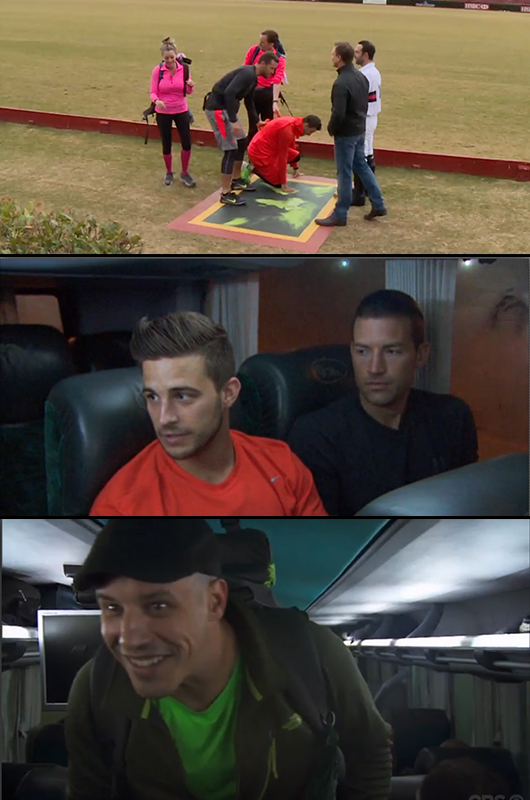 1. A pulled hamstring didn't stop #TeamTexas' grand plan.
At the end of
Ep. 2
, Tanner from
#TeamTexas
pulled his hamstring just as he and his teammate, Josh, bolted to the finish mat. These athletic dudes admitted to taking their physical fitness for granted during the first two legs of
The Amazing Race
, so for the next one in
San Antonio De Areco, Argentina
, they were hoping for Tanner's quick recovery.
One of #TeamTexas' biggest motivators to stay ahead was to beat out fellow competitors
#TheGreenTeam
, specifically Justin—someone they've been irked with from the start.
While speaking to
#TheReporters
, Tanner said, "Justin kind of gets on our nerves. So, the whole plan is, with the Express Pass, whoever U-Turns [#TheGreenTeam], we're going to give it to automatically. It's going to be everyone against them, basically."
Check out seven more moments when the teams weren't horsing around in Ep. 3.