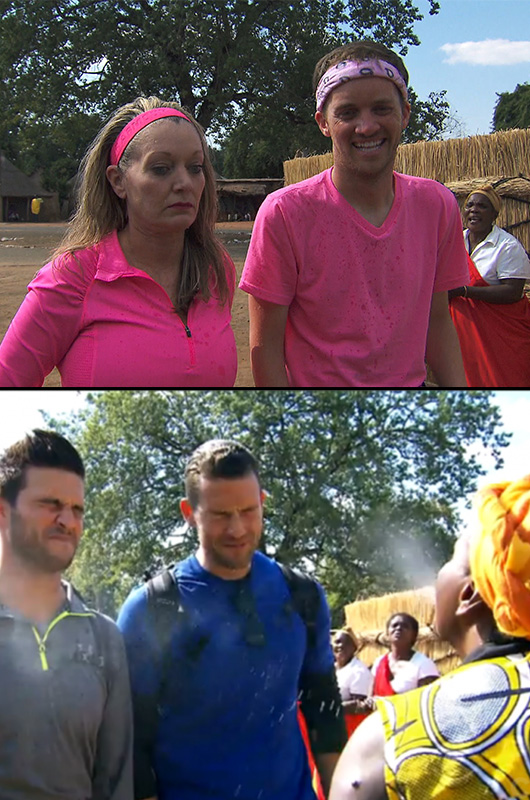 1. When the teams were spit in the face.
At first look, spitting in someone's face seemed like the oddest way to welcome them to your town. However,
in the 1,000-year-old Mukuni Village
located in Zambia, Africa, this unexpected gesture is actually a traditional greeting and is considered a blessing.
The experience caught most of the teams by surprise—
How could it not, right?
—and left some of them laughing with amusement. 

The reaction from Denise (
#TeamAlabama
) was especially entertaining. Her eyelashes were
not
happy.
Check out eight more moments from Episode 4 of
The Amazing Race
that had us in shock and awe.