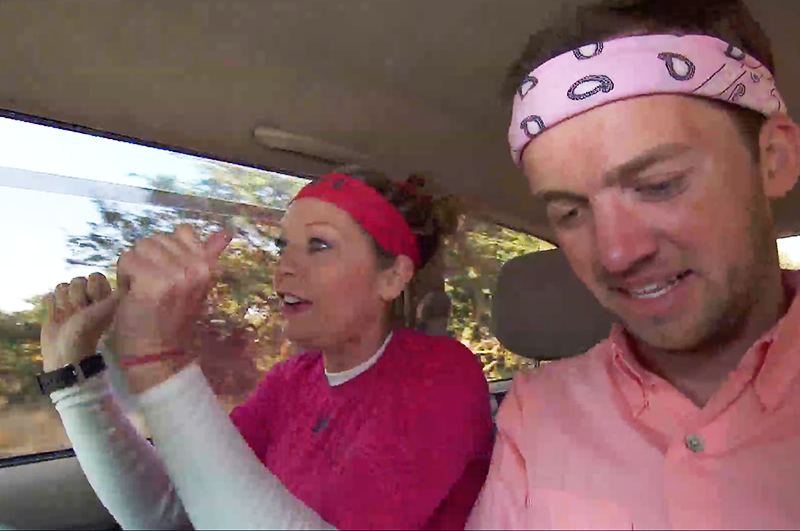 1. Denise celebrated her team's Express Pass with a song and dance.
Last week
,
The Amazing Race
left off with a cliffhanger as
#TeamTexas
was forced to decide which team would receive their Express Pass.
"[Let's] give it to Alabama," Josh said. "They've helped us a lot and also they are not a threat to us."
#TeamAlabama
jumped for joy when host
Phil Keoghan
gave them the exciting news. Denise even celebrated in her own fun way with a little hootin' and hollerin' in their cab ride toward the Roadblock.
Check out eight other instances when things went wild on the latest episode of
The Amazing Race
.