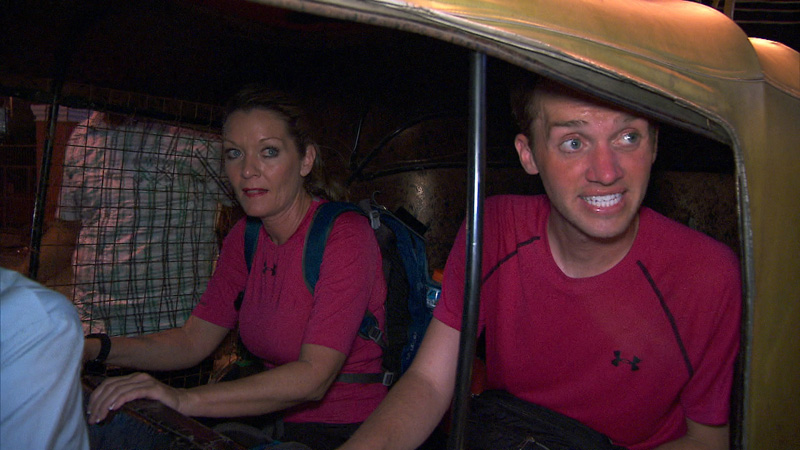 #TeamAlabama make their way to the next location.
For the first time in the history of
The Amazing Race
, racers face a third U-Turn. Watch the teams try to power through an exhausting, late night detour on their way to an Indian wedding on Episode 10 ("Bring The Fun, Baby!").