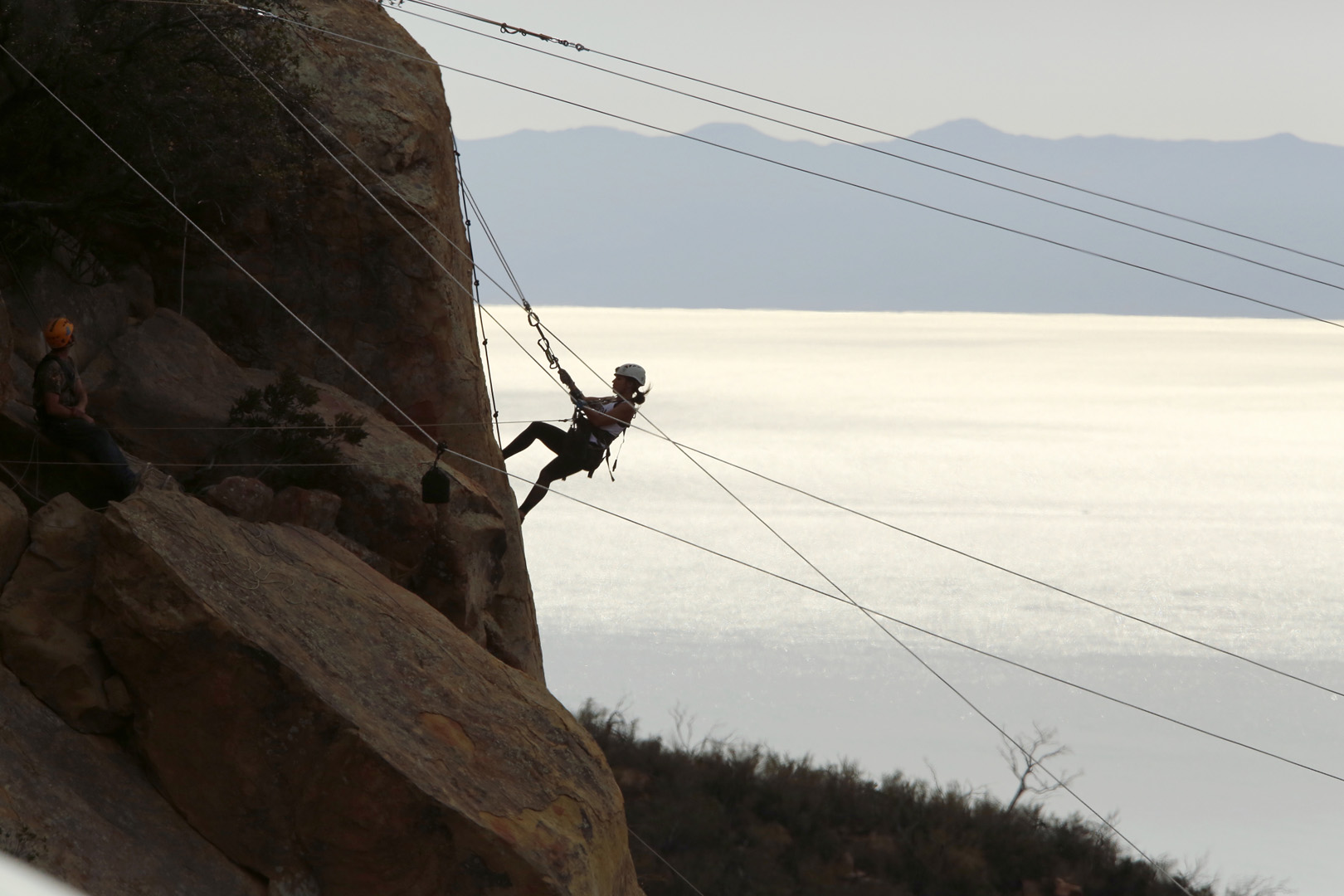 1. In this Active Route Marker, the teams must perform synchronized mountaineering.
As the final three teams race from Shenzhen, China, to Santa Barbara, California
, they face a gut-wrenching leap of faith when they're asked to jump off a tall building and perform the harrowing task of synchronized mountaineering on the season finale of
The Amazing Race
entitled "The Only First That Matters."