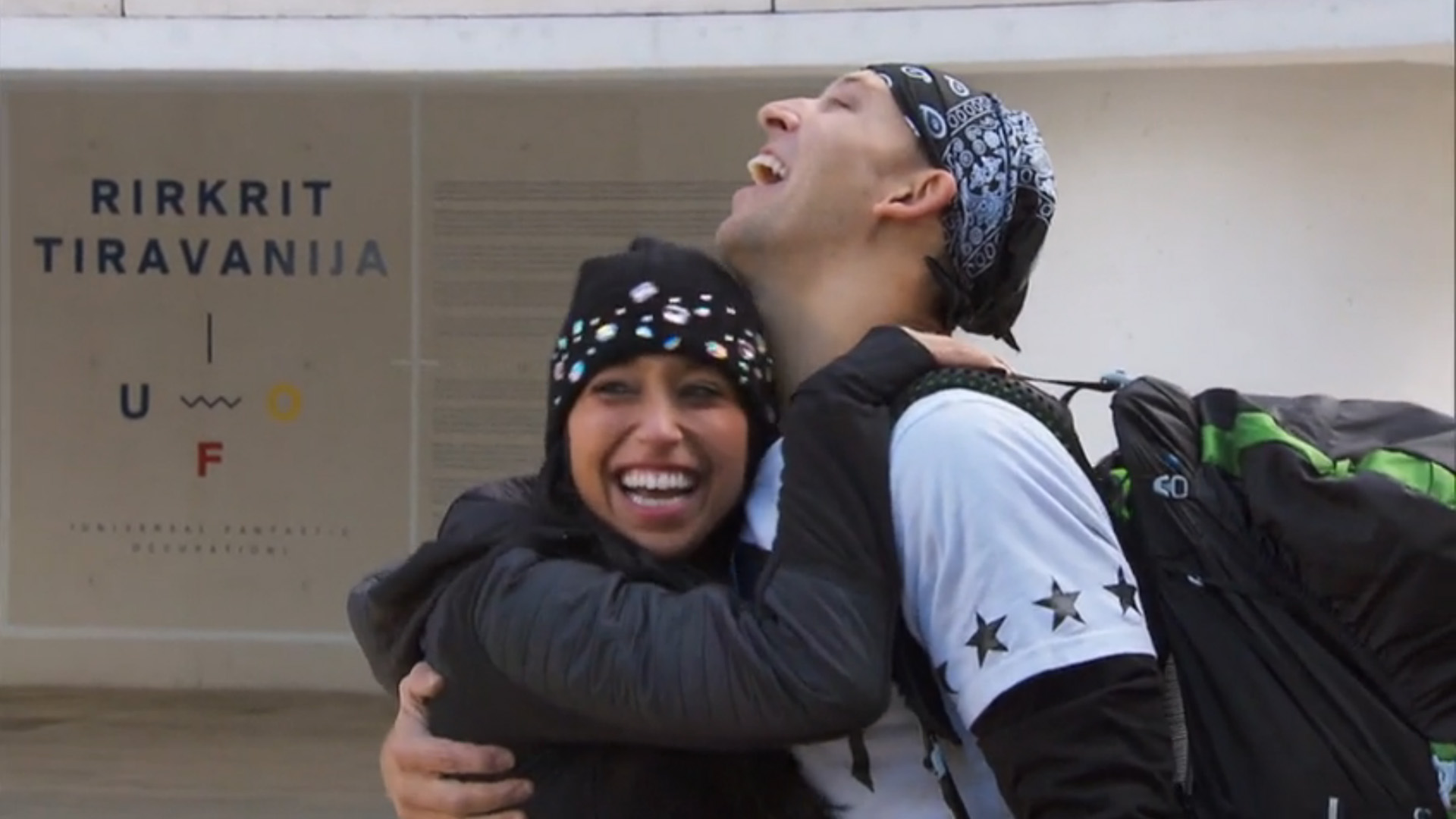 Episode 1: Dana and Matt finish first in the premiere episode
Fans were wondering which of the
11 socially savvy teams
would come in first place during
The Amazing Race
season premiere, so when
Dana and Matt
stepped onto the mat ahead of all the other duos, it was a sign they'd be a pair to watch all season long.
It wasn't an easy road to the mat, though. During the entire episode, the dancers were neck-and-neck with Tyler and Korey, but finally passed them in a final foot race. At the Pit Stop, Dana mentioned they had been fans of the show for years and coming in first place was a dream come true.
Let's keep the momentum going and check out six more of the most exciting Pit Stops from Season 28 of
The Amazing Race
!
Watch Episode 1 of The Amazing Race, Season 28 now.