6 Things You Didn't Know About American Gothic: Chapter Three
Showrunner Corrine Brinkerhoff shares behind-the-scenes secrets from "Nighthawks."
In
Chapter Three
of
American Gothic
, we saw the impact Alison's campaign had on the
Hawthorne family
and how family drama hurt her political progress. While we learned more about each character, a lot of new questions about their complicated relationships came to light.
Showrunner Corinne Brinkerhoff
shared some insider secrets behind the episode titled
"Nighthawks."
Check them out below:
1. While the Hawthorne dining room is a redressing of the home's living room set,
Alison
and Tom's home is a real house in Boston.
2.
Justin Chatwin
(Cam) incorporated Brinkerhoff's signature pen twirl into his character.
3. The restaurant where
Garrett
stalks Christina is a real working diner in Toronto.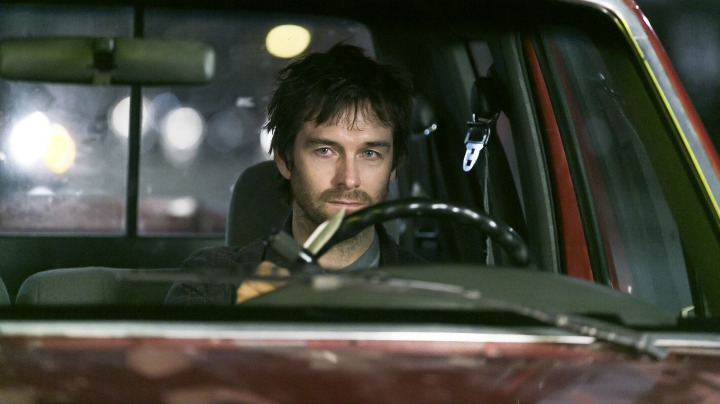 4. This episode is set in the summer, but was filmed in winter. The scene in which
Cam tells Sophie that he needs to destroy his taped therapy session
was filmed in below-freezing temperatures. That meant
Justin Chatwin
and
Stephanie Leonidas
bundled up in heavy jackets between takes.
5. Though
Garrett's
cut hand is actually a prosthetic, Catalina Sandino Moreno (who plays Christina) learned how to properly stitch a wound to make the scene look and feel as real as possible.
6. New England Patriots player Stephen Gostkowski showed off some of his acting chops d
uring the scene where
Alison
addresses her fundraiser guests.
Without prompting, the NFL placekicker performed convincing reactions on the spot.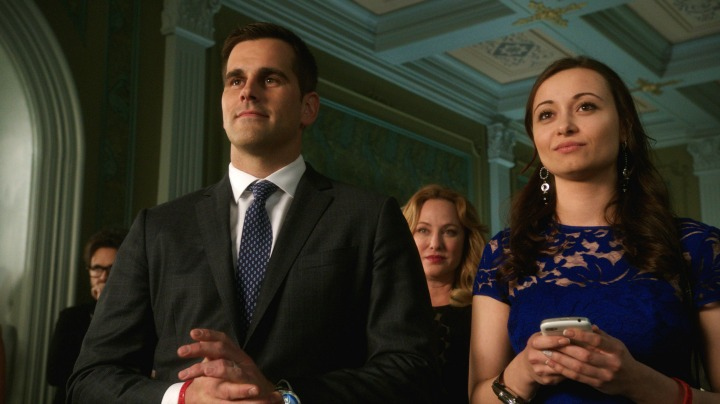 Watch "Nighthawks" on demand with CBS All Access.
For more on American Gothic, follow us on Twitter.
Related articles:
American Gothic, Chapter Three Recap: 9 Troubling Moments (Spoilers)
American Gothic Promises Mystery, Chills And Much More
We Asked, You Answered: American Gothic Fans Share Their Own Dark Secrets