5 Things You Didn't Know About American Gothic: Chapter Six
Showrunner Corinne Brinkerhoff shares behind-the-scenes secrets from "The Chess Players."
In
Chapter Six of
American Gothic
,
we saw
Sophie
plan for a new life with Cam and
Jack
, Tom confront
Alison's
mistress, and Christina stab
Garrett
during a camping trip. Oh, and one
giant
bombshell: Mitch Hawthorne's DNA matched that of the Silver Bells Killer.
Showrunner Corinne Brinkerhoff
shared some insider secrets behind the episode titled
"The Chess Players."
Check them out below:
1. To make the football photo of young Mitchell in high school look as real as possible, a photo of actor Jamey Sheridan as a young man was superimposed on the body of a stand-in wearing the jersey.
2. Using
Cam's
line, "It looks like human remains," Property Master Mary Arthurs worked tirelessly to make the meat loaf
Madeline
prepared look as gross as possible.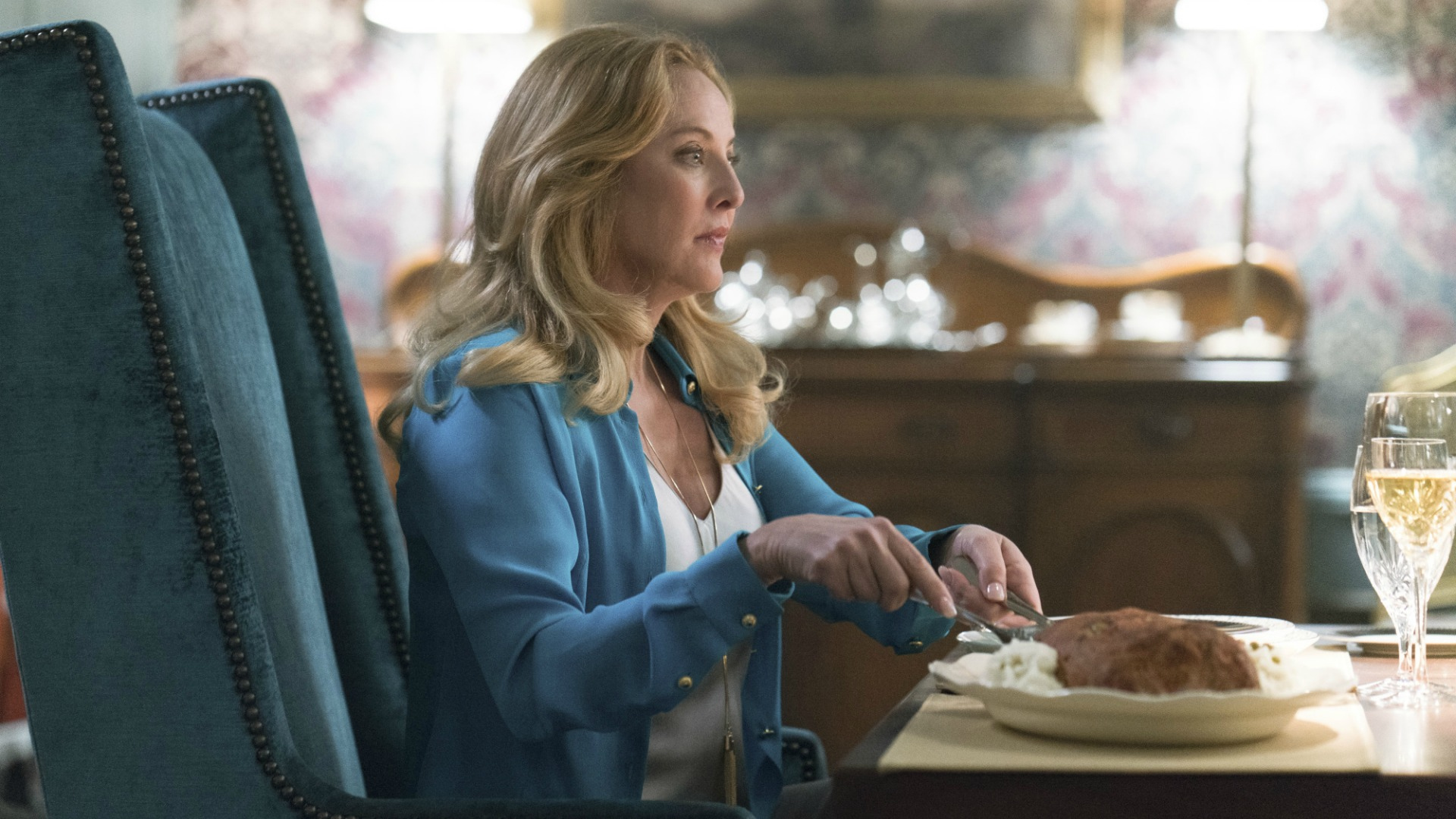 3. Because there was only 10 hours of darkness in springtime, when this scene was shot, Garrett and Christina's camping excursion took two nights to film.
4. The visual effects department added more blood to Christina's jacket in the scene where she steps out of Garrett's truck because producers felt the amount of blood on her when it was filmed wasn't threatening enough.
5. The final shot of a wounded Garrett lying on the ground was designed to echo a similar shot of the actor staring blankly from the floor in the pilot episode.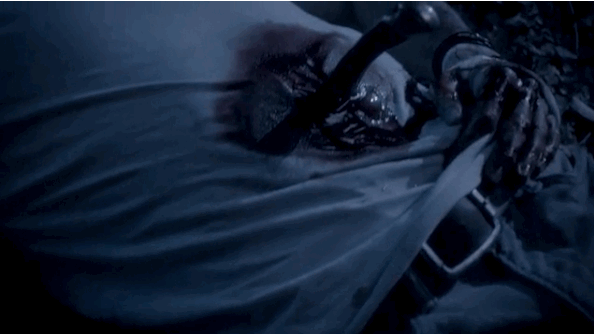 Watch "The Chess Players" on demand with CBS All Access.

For more on American Gothic, follow us on Twitter.
Related articles:
Spot The Silver Bells Hidden In American Gothic
We Asked, You Answered: American Gothic Fans Share Their Own Dark Secrets
Even The American Gothic Cast Didn't See The Ending Coming