5 Things You Didn't Know About American Gothic: Chapter 11
Show Writers Lauren MacKenzie and Andrew Gettens share behind-the-scenes secrets from "Freedom From Fear."
In
Chapter 11 of American Gothic
, we learned some startling new information, including whose skeleton
Garrett
was grinding up—and the events that led up to it. More importantly, we learned about some grisly threats against the Hawthorne family.
Show Writers Lauren MacKenzie and Andrew Gettens shared some insider secrets from the episode, titled "Freedom From Fear." Check them out below:
1. Remember Toby? In
"Freedom From Fear,"
Madeline mentions that Cam is at Toby's house, but it isn't the first time he's been mentioned. In Chapter Five,
Alison
refers to finding
Cam
at Toby's house watching "Weird Science" together.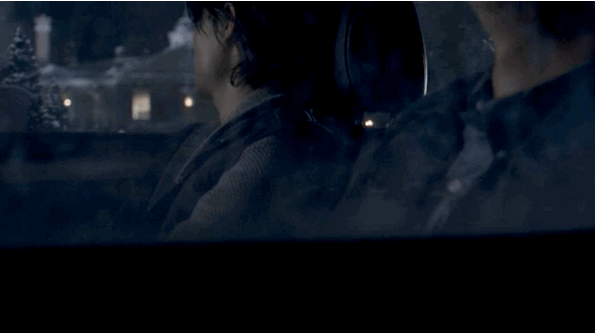 2. The festive exterior of the Hawthorne home from the night of the murder was an illusion. Cam and Toby's car scene was shot in front of a green screen during the day.
3. Did you spot this episode's Easter egg? In Chapter Four,
Madeline
comforts
Tessa
on the stairs and offhandedly remarks, "I can't remember the last time I sat on these stairs." The last time the Hawthorne matriarch sat on the stairs was when she was contemplating what to do about SBK's body.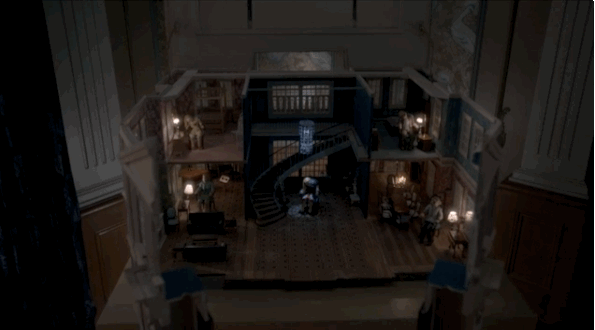 4. The art department truly went above and beyond when they created the creepy dollhouse. It wasn't originally designed to open, so weeks of meticulous re-crafting were necessary to make it look just like the real Hawthorne house.
5. Jeff Russo, the composer for
American Gothic
, was a founding member of the '90s rock bad Tonic. One of his band's hits can be heard in this episode.
Watch "Freedom From Fear" on demand with CBS All Access.
For more on American Gothic, follow us on Twitter.
Related articles:
We Asked, You Answered: American Gothic Fans Share Their Own Dark Secrets
American Gothic Chapter Six Recap: 8 Shocking Moments (Spoilers)
Spot The Silver Bells Hidden In American Gothic