The Lifesaving Story Behind B Positive And How You Can Help
The recipient of a donated kidney himself, Creator Marco Pennette set out to explore the unique connection he'd experienced with his donor.
Posted on Dec 2, 2020 | 12:00pm
Marco Pennette was being prepped for a kidney transplant when he had an unusual thought.
"If I make it out of this alive, this would be a great show!'"
GET INVOLVED: Visit The National Kidney Foundation To Learn More About Organ Donation
Today, that vision is a reality—and a call to action. As Creator and Executive Producer of the new CBS comedy
B Positive—
which airs Thursdays at 8:30/7:30c on CBS and
CBS All Access
—Pennette helms a series that mirrors his own journey and the unlikely friendship that came with it.
In 2013, Pennette was told he was in renal failure and needed a transplant. A childhood friend appeared out of his past and, to his surprise, offered a kidney. Within ten months the pair went into the operating room for a successful procedure, bonding them forever.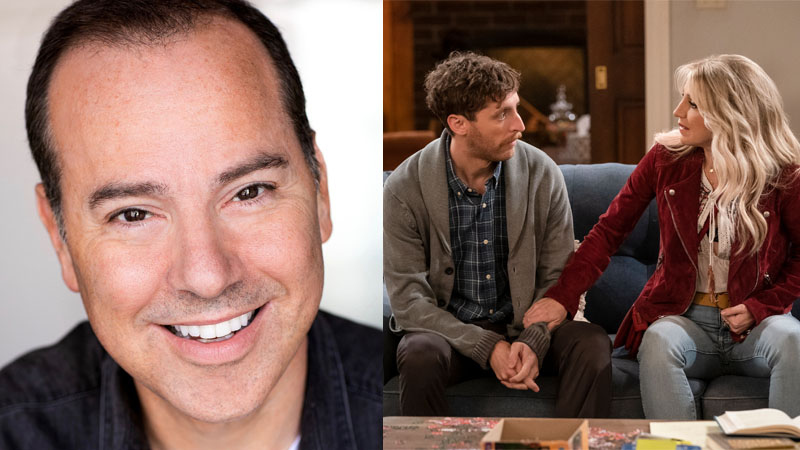 (Left: Marco Pennette; Right: Thomas Middleditch and Annaleigh Ashford starring in
B Positive
)
Turning the experience into a television show now gives Pennette a great platform to raise awareness for organ donation. In particular, he notes that the
National Kidney Foundation
and
Donate Life
are excellent ways to get involved—not to mention, literally save a life!
He hopes that by just watching the show, people are encouraged to consider becoming organ donors.
Pennette notes, "I always thought the relationship between donor and recipient was a unique one—a connection no one else could experience. This is not just a buddy comedy—it's a survival comedy."
SIGN UP: Join The National Donate Life Registry At RegisterMe.Org
The series is also executive produced by Chuck Lorre, whose sitcoms often touch on sensitive issues in a comedic way: addiction and recovery (
Mom
), cross-cultural relationships and race (
Bob Hearts Abishola
), children with special needs (
Young Sheldon
), and issues faced by veterans including PTSD (
United States of Al
).
"I've written on Chuck Lorre's show
Mom
for seven seasons and loved the blend of comedy and drama, the same tone I'm hoping for with
B Positive
," explains Pennette. "For instance, in
the pilot
, I show what Gina is willing to sacrifice to save Drew, and then in
Episode 2
, Drew realizes he must first save Gina before she can save him."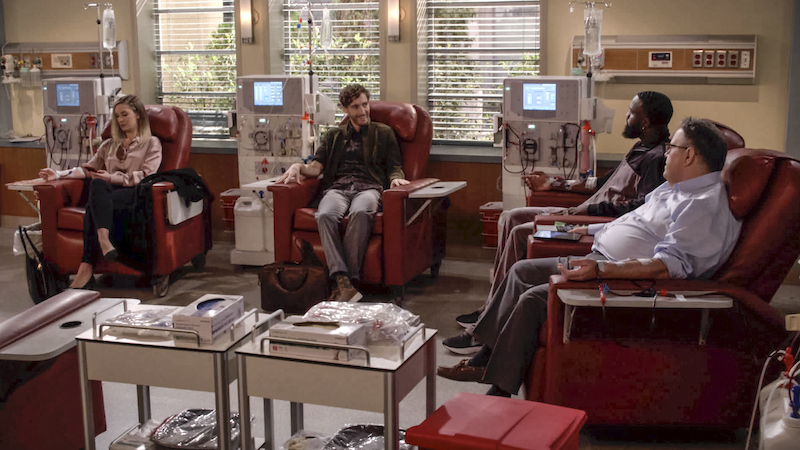 Now back to full health, Pennette lives in Los Angeles with his husband and three daughters.
Watch all-new episodes of
B Positive
on Thursdays at 8:30/7:30c on CBS and
CBS All Access
.