Danielle Flips Out On Scott After Neeley Gets Evicted On Big Brother: Over The Top
After a heartfelt (yet biting) speech, Neeley is sent packing, much to Scott's delight.
As time passes in the
Big Brother: Over the Top
house, the Houseguests have become more and more divided.
On one side you have The Ball Smashers, which includes
Alex
,
Morgan
,
Shelby
, and
Whitney
. There's also
Scott
, who isn't an official member of the all-girls alliance, but we're not sure if he knows that.
Then, on the other side is the Late Night Jamboree, which includes
Jason
,
Kryssie
,
Danielle
,
Neeley
, and
Justin
; though, the N'Awlins crooner might just be playing both sides, but we digress...
After the most recent Live Eviction, the LNJ found themselves down a member, much to the delight of Scott and disgust of Danielle. What happened next was one of this season's most intense confrontations.
The argument happened after Neeley, America's Nominee this week, was voted out of the house and, before Kryssie could even finish saying her best friend's name, Scott bursted out clapping—and aggressively, no less.
Oddly enough, this wasn't the first time Scott couldn't contain his excitement. The debt collector exhibited similar behavior after finishing this week's "Wall Of Shame" Power of Veto competition, though without an audience present.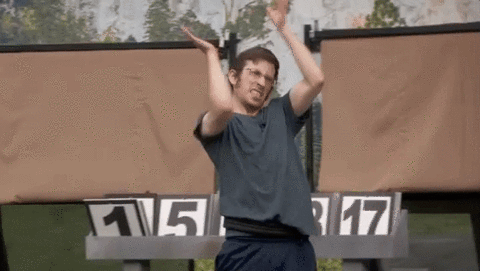 While the outburst didn't seem to phase Neeley, who hugged her fellow Late Night Jamboree cohorts and proudly walked out the front door with a smile on her face, Danielle wasn't about to let the debt collector's wild gesture go unnoticed.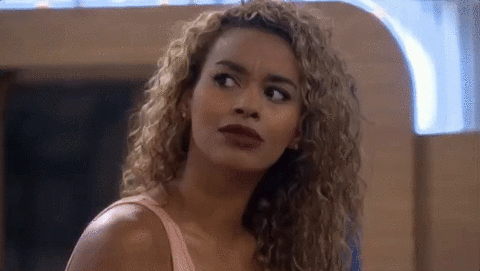 At first, it looked like Danielle was walking away from the situation to avoid a potential conflict, but when Neeley's portrait faded on the memory wall, Scott clapped again and Dani couldn't hold her tongue any longer.
"
Monte
was talking crap about me all week long," Danielle yelled at Scott. "You don't think I was happy to see him leave? But did I handle it like that? No! I gave him a hug, I told him 'good game,' and I watched him walk out the door like a normal person."
After all the night's excitement, Scott seemed unable to hear anything that Danielle was saying because he was too focused on the insults Neeley slung his way during her pre-eviction speech, namely her calling him a "disgusting person" for applauding the injury Kryssie incurred during the POV competition.
WATCH: Catch up on what's been happening on Big Brother: Over the Top
"Yes, I'm happy I'm here and I'm happy she's gone," Scott replied.
Guess these two are going to agree to disagree.
Who walked away with this week's HOH title and how will their reign affect the growing tensions inside the house?
Watch weekly episodes of
Big Brother: Over the Top
on Wednesdays at 10 PM ET / 7 PM PT, only on
CBS All Access
.