Big Bang Theory fans know her best as Bernadette but here are six things you might not know about Bernadette's portrayer, Melissa Rauch.

1. Bernadette may have served tables at The Cheesecake Factory but Rauch's first waitressing job was at Johnny Rockets.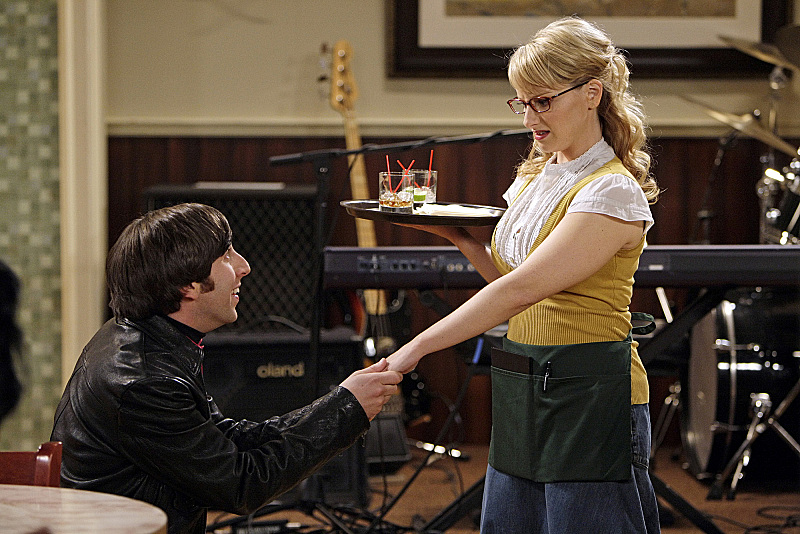 2. Bernadette's voice is based on Melissa's mom's voice.

3. She can do a mean a Pee Wee Herman impression.
Watch a 7 yr. old @MelissaRauch (#BigBangTheory) doing a @PeeWeeHerman impression. http://t.co/vwfBvurLRS #LSDL pic.twitter.com/O3Cl8OLisP

— Letterman (@Letterman) March 14, 2014

4. She is not even 5 feet tall.
Want y'all to know I've never had an easy experience reaching the parking garage ticket though my car window thanks to my toddler sized arms

— Melissa Rauch (@MelissaRauch) May 30, 2014

5. The critical-acclaim of her one-woman comedy show "The Miss Education of Jenna Bush" put her on the map.
6. Rauch and her costar Mayim Bialik, weren't originally intended to be series regulars.
There was no grand plan 2 add Bernadette & Amy. We loved them in their auditions. They're great & that's how it happened. @SteveMolaro #SDCC

— The Big Bang Theory (@BigBang_CBS) July 25, 2014