Inspiring Lessons In Confidence From Sheldon Cooper
Because even geniuses need a little help in the self-esteem department sometimes.
Sheldon Cooper (
Jim Parsons
) is many things—intelligent, awkward, fun-loving, and often oblivious, but one thing he
doesn't
suffer from is shyness.
In fact, in all the years of
The Big Bang Theory
, Sheldon has remained an inspiration to anyone who needs a reminder that we're all capable of doing and achieving more than we ever dreamed.
Before the series finale of
The Big Bang Theory
airs on Thursday, May 16 at 8/7c on CBS and
CBS All Access
, let's celebrate Sheldon's unwavering tenacity with a few lessons in self-confidence.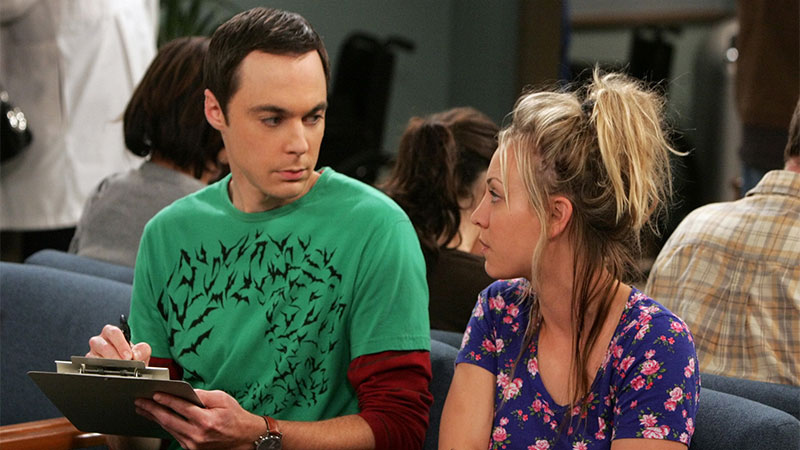 DON'T BE AFRAID TO STEP OUTSIDE YOUR COMFORT ZONE.
Granted, when your comfort zone is as clearly marked as Sheldon's, almost
everything
feels like a step beyond.
Still, Sheldon has been willing to put aside his own fears to rally around the ones he cares about most, like in the Season 3 episode "The Adhesive Duck Deficiency," when he drives Penny to the hospital even though he hates driving... and hospitals.
Here, Sheldon proved that a brave face can sometimes inspire
actual
bravery in others.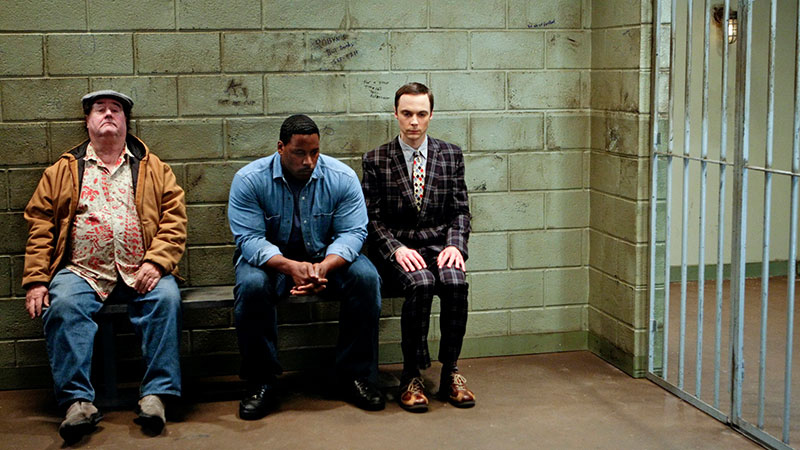 SELF-EXPRESSION IS JUST AN OUTFIT AWAY.
They say the smartest people make their lives easier by establishing a personal uniform, and Sheldon has clearly established his go-to ensemble by amassing a
huge
collection of T-shirts.
We know what you're thinking: "Doesn't a uniform sacrifice self-expression?&quot
No way!
After all, one of the best parts of fashion is how easy it is to mix things up. Heck, even the House of Cooper has been known to introduce wild and crazy styles once in a while.
QUIZ: Which Sheldon Cooper T-Shirt Should You Wear?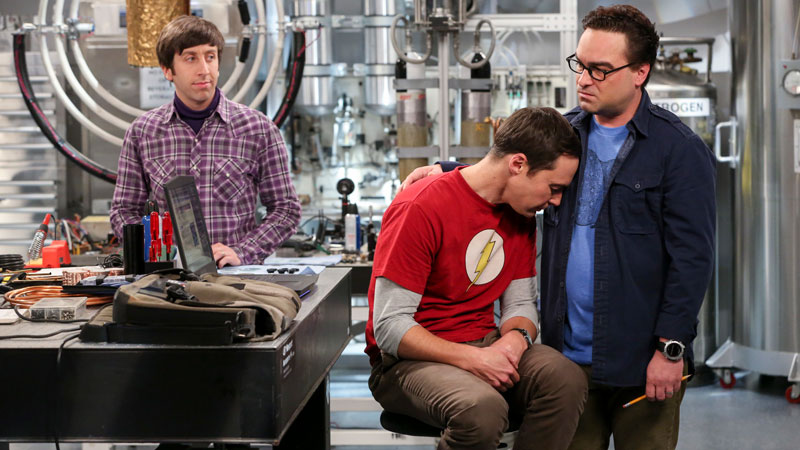 ASK FOR WHAT YOU NEED WHEN YOU NEED IT.
While Sheldon may
think
he knows it all, on occasion, he has been able to admit when he's in over his head.
Whether it's making new friends or understanding the opposite sex, Sheldon would rather get to the root of a problem—and if there isn't a book that can help, there's probably a person who can.
Follow Sheldon's lead and ask for help when you need it.
DON'T DOUBT YOUR OWN SKILLS.
At times, Sheldon may come across as a
teeny
egotistical, but that's because he believes in his own skills and expertise, and it's that confidence in his capabilities that has made him so successful.
In those dark moments when you start to doubt yourself, take the time to reflect and acknowledge your own awesomeness because each of us has something to offer the world and those around us!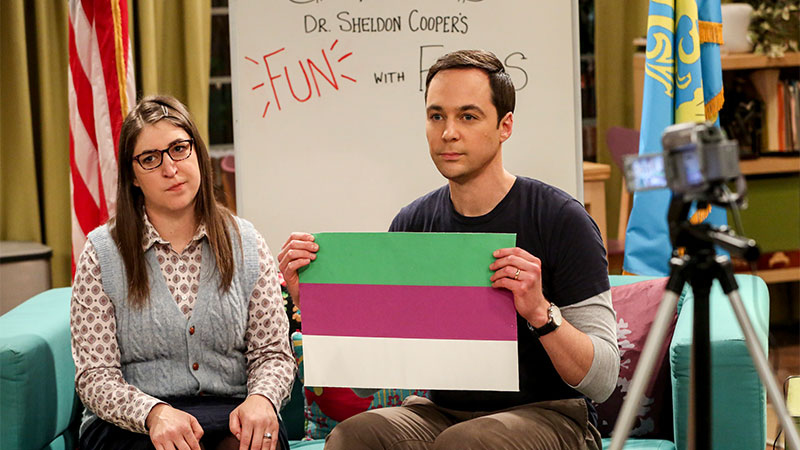 NEVER APOLOGIZE FOR WHAT YOU LOVE.
Sheldon loves games
, flags, and spaghetti with hot dogs—and doesn't care who knows it. Despite what anyone might say, take Sheldon's lead and enjoy what YOU enjoy.
Be like Sheldon and never second-guess the people, places, and things that bring you joy.
THE ONLY WAY TO GET AHEAD IS TO PUT YOURSELF OUT THERE.
If there's one thing Sheldon Cooper
doesn't
do, it's sit on the sidelines and wait for success to magically land in his lap. Asserting oneself can often take a lot of courage, but we miss 100-percent of the shots we don't take.
Remember in the Season 11 episode "The Proposal Proposal" when Sheldon traveled across the country to Princeton University in order to ask for
Amy's hand in marriage
? Sure, it was a big risk, but the theoretical physicist knew he had to everything in his power to show how much he cared.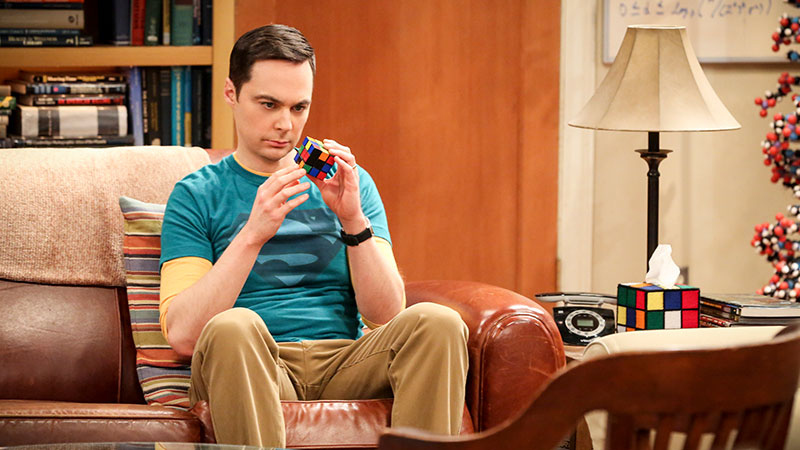 MAKE "ME TIME" A PRIORITY.
Despite what you might think, self-care
isn't
selfish.
For Sheldon, that means reserving time for himself to just be, well, himself. Whether it's playing Klingon Boggle or watching
Dr. Who
, most of us know what types of activities recharge our batteries in order to be our best selves, so don't give yourself a hard time for taking a moment to chill.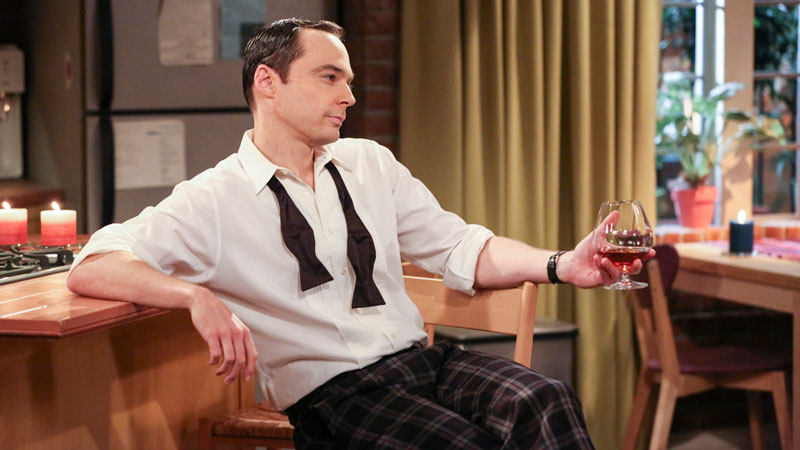 IF YOU'VE GOT IT, FLAUNT IT.
While Sheldon's confidence may seem...
ahem
... misplaced at times, his self-esteem is enviable, so take stock of your best assets and boast 'em!
If you flaunt what you love most about yourself, the right people will take notice and flock to you.
Just ask Sheldon Cooper!
STREAM: Full Episodes Of The Final Season Of The Big Bang Theory
Watch all-new episodes of
The Big Bang Theory
on Thursdays at 8/7c on CBS and
CBS All Access
; then, don't miss the special one-hour series finale on Thursday, May 16 at 8/7c on CBS and
CBS All Access
.