Mayim Bialik Dons Star Trek Garb For Watch! Magazine Photo Shoot
The Big Bang Theory actress talks being a Trekkie and dressing up as the series' iconic characters.
As part of
The Big Bang Theory
,
Mayim Bialik
is constantly approached by
Star Trek
fans, but did you know she's also the biggest Trekkie on set?
To demonstrate her affinity to the franchise,
the award-winning actress
transformed herself into some of the sci-fi series' most revered characters for a truly out-of-this-world photo shoot with
Watch! Magazine
.
LOOK: All the best photos from Mayim in Watch! Magazine
Between costume and makeup changes, Mayim chatted about why the "vintage"
Star Trek
-themed shoot was so fun for her.
"Most of what we did today is very iconic for me and for my childhood," she said. "To get to embody that is really spectacular."
Though, in the real world, her love for the series outshines her co-stars', her personal fandom definitely takes a backseat to Sheldon's on
The Big Bang Theory
. After all,
no one loves a good Vulcan reference more than he does
!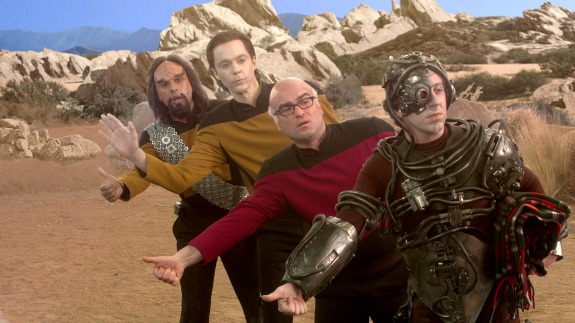 Over the years,
The Big Bang Theory
has paid homage to the intergalactic series by featuring countless Trekkie references and a
special guest appearance by Leonard Nimoy's son, Adam
.
They even managed to make
Star Trek
part of their go-to strategy whenever trying to settle an argument, thanks to
the game "
Rock, Paper, Scissors, Lizard, Spock.
"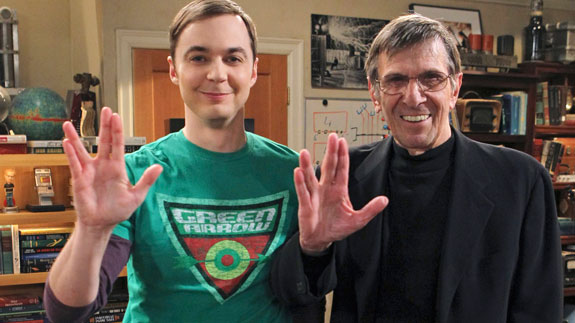 For more Klingons, Captain Kirk, and Spock, watch the entire
Star Trek
collection—that's
Star Trek: The Original Series
,
Star Trek: The Next Generation
,
Star Trek: Deep Space Nine
,
Star Trek: Voyager
, and
Star Trek: Enterprise
—on
CBS All Access
.
​Plus, watch the
all-new Star Trek series exclusively on CBS All Access in 2017
.
In the meantime, catch up on past episodes of
The Big Bang Theory
on
CBS All Access
before an all-new season premieres on Monday, Sept. 19 at 8/7c.