Back in Season 9 of The Big Bang Theory, Sheldon and Amy achieved what fans thought was the impossible—they achieved coitus together!

It was a momentous occasion for the science-minded couple, but little did they know, their greatest challenge still lay ahead for them with another powerful c-word: cohabitation.
In the episode entitled
"The Cohabitation Experimentation,"
Amy's apartment flooded, which left her without a roof over her head and the grand idea to suggest she and Sheldon try "moving in together," at least for a trial run.
Sheldon reluctantly agreed and hilarity ensued.
After all, achieving coitus is one thing, but sleeping in the same bed as your sweetie? That's another matter all together, especially when your bae is a bed hog.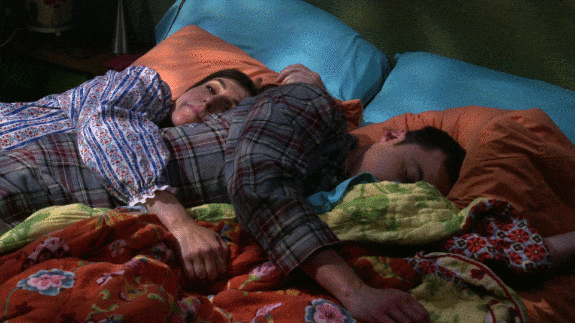 Will Amy manage to get a good night's sleep during the pair's five-week cohabitation trial? We shall see, but, in the meantime, might we suggest the following survival item to Amy: earplugs. A little noise reduction goes a long way.
Watch
The Big Bang Theory
on Mondays at 8/7c on CBS and
CBS All Access
.