On the latest episode of The Big Bang Theory entitled "The Fetal Kick Catalyst," Sheldon and Amy took a first stab at hosting a brunch together, but the morning soirèe soon went awry when Stuart discovered he wasn't the couple's first choice for the guest list.

Hurt and embarrassed, the comic-book store owner made his way for the door, but, before he could bounce, Sheldon set out to do some damage control in a most suitable brunch fashion—by toasting over Mimosas!

With the bubbly flowing, the casual friends lobbed compliments back and forth to each other, ranging from Sheldon's appreciation of Stuart's handwriting to Stuart's admiration of Sheldon's uncanny ability to clearly make his point without swearing, which he demonstrated after Amy asked for a little help clearing the dishes.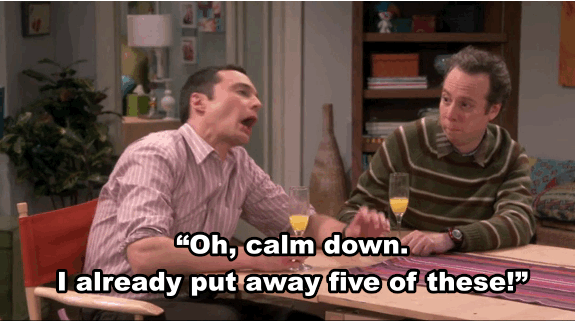 Sticks and stones may break our bones, but Sheldon's words are piercing and PG!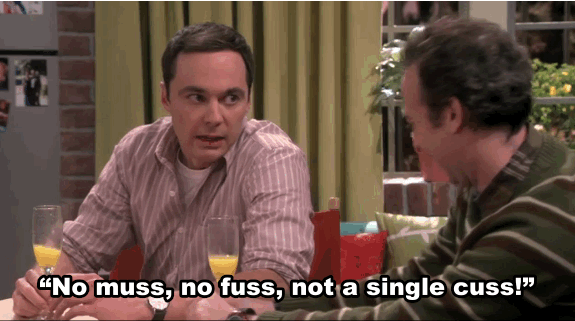 What are the chances of ShAmy hosting another mid-morning get-together? Well, that might just depend on how horrible Sheldon's hangover is.

Watch The Big Bang Theory on Thursdays at 8/7c on CBS and CBS All Access.