What Did Howard And Bernadette Name Their Bundle Of Joy On The Big Bang Theory?
Plus, you'll be grabbing a tissue when you find out who the couple named as their newborn's godparent.
On the winter finale of
The Big Bang Theory
entitled "The Birthday Synchronicity,"
Howard
and
Bernadette
finally welcomed Baby Wolowitz into the world, and the gang couldn't have been more thrilled—even though
Raj
pretty much ruined the gender surprise.
(Hey, keeping secrets is hard!)
However, this did give the parents-to-be a little more time to consider a name for their little bundle of joy and, after some careful consideration, the loving couple landed on...
Halley!
Taking inspiration from Halley's Comet, we think the aerospace engineer and microbiologist picked a fitting—and fetching—name for their daughter.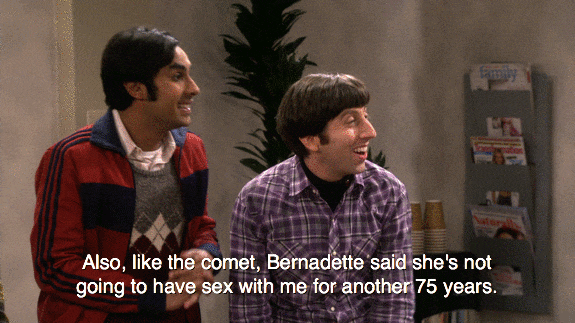 But the big news didn't stop there!
Earlier in the night, when the gang was in the waiting room and reminiscing about some of their major milestones—like Howard and Bernadette's baby,
Penny
and
Leonard
's marriage, and
Sheldon
and
Amy
's cohabitation, to name a few—Raj couldn't help but notice the absence of landmarks in his own life.
"I have a doctorate in astrophysics, and I'm every bit as awesome as the pasty-faced owner of a comic book store," he said, sarcastically, in reference to Stuart, who happened to be sitting next to him.
But that's when Sheldon chimed in and demonstrated his own personal evolution by knowing the difference between what we think and what we say.
Way to embrace that empathy, Sheldon!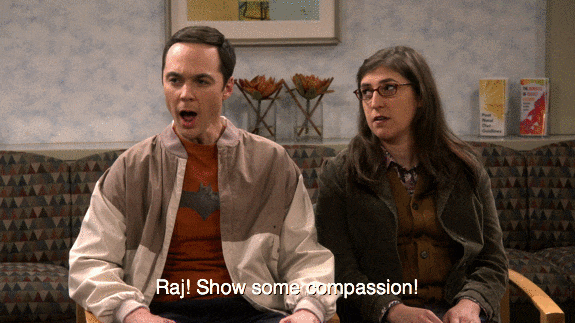 After giving birth to baby Wolowitz, all of Howard and Bernadette's friends gathered so the proud father could announce his newborn's name and ask Raj to be Halley's godfather, which definitely counts as a major milestone for the astrophysicist.
Raj's first task in his new position? Try and identify little Halley amidst all the other newborns.
Luckily, the little girl let out a blood-curdling cry that made it nearly impossible to separate her from the pint-sized pack.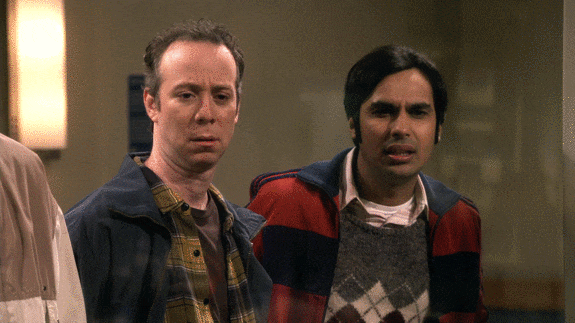 Watch
The Big Bang Theory
on Thursdays at 8/7c on CBS and
CBS All Access
.