Raj Moves Into Sheldon's Old Room On The Big Bang Theory
Check out this video featuring photos from the all-new episode entitled "The Escape Hatch Identification."

On the next all-new episode of The Big Bang Theory entitled "The Escape Hatch Identification," which airs Thursday, Mar. 9 at 8/7c on CBS, Raj moves into Sheldon's old room at Penny and Leonard's apartment, but Sheldon isn't wild about the fact that his "escape hatch" is now spoken for.

Meanwhile, The Good Fight star Christine Baranski returns as Leonard's mother, Beverly, who tries to help Sheldon through this stressful time.

Check out the video above to see images from the upcoming episode.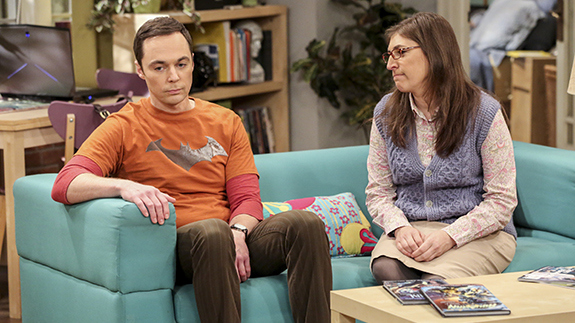 Will Raj finally be able to settle down, or will Sheldon's strife get the better of them both?

Watch The Big Bang Theory on Thursdays at 8/7c on CBS and CBS All Access.