Though it's been months since Sheldon moved in with Amy, the theoretical physicist still has some deep-seated ties to his old resting space across the hall, which seemed to resurface when Raj moved into Penny and Leonard's apartment on the latest episode of The Big Bang Theory entitled "The Escape Hatch Identification."

Confused about his feelings of attachment to his old abode, Sheldon arranged a video chat with Leonard's mother, Beverly Hofstadter (Christine Baranski, who fans can also watch each week on The Good Fight) to gain a little clarity.

​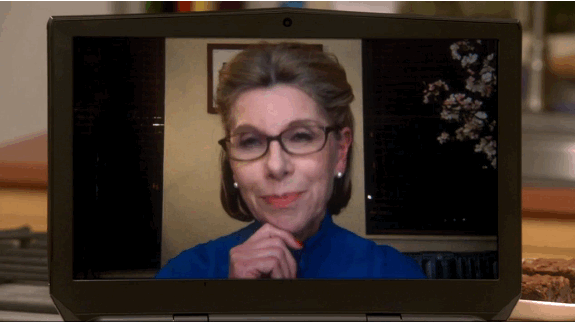 But, what started as a helpful discussion quickly took an awkward turn when Beverly suggested that Sheldon's troubles might actually stem from feeling stuck in his current living situation rather than what's changed with his old one.

How did Amy react to the unsolicited relationship advice?

Um... not well!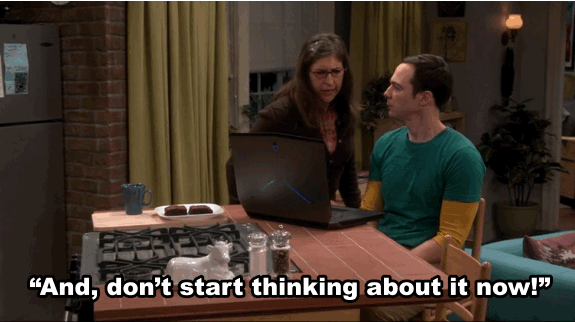 Despite Amy's insistence that their relationship is stronger than ever since the couple started shacking up, Sheldon couldn't help but wonder if Beverly was right in questioning ShAmy's stability—especially after she pointed out that perhaps Penny and Leonard could be scared of being alone together for the long haul, too.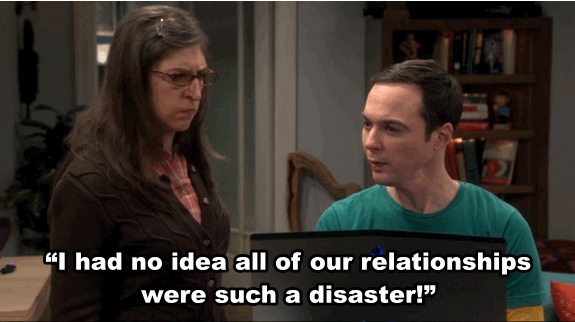 Sorry, Sheldon, but it doesn't take an analytical neuroscientist to know that look from Amy means trouble!

Watch all-new episodes of The Big Bang Theory on Thursdays at 8/7c on CBS and CBS All Access.