Kaley Cuoco Teases Penny's Maiden Name At Comic-Con 2017
While in San Diego for Comic-Con for their annual panel, The Big Bang Theory cast and crew celebrated 10 years together.
The Season 10 finale of
The Big Bang Theory
left fans floored back in May, when, in the episode's final moments, Sheldon (
Jim Parsons
) flew all the way from Pasadena to Princeton to
propose to his longtime girlfriend, Amy
(
Mayim Bialik
). But the question still remains: Will Amy say "yes"?
On Friday, stars
Kaley Cuoco
(Penny),
Johnny Galecki
(Leonard Hofstadter),
Kunal Nayyar
(Rajesh Koothrappali), and Kevin Sussman (Stuart Bloom), as well as moderators John Ross Bowie (Barry Kripke) and
Riki Lindhome
(Dr. Ramona Nowitzki) and a bevy of executive producers and writers, arrived at San Diego Comic-Con to talk about
The Big Bang Theory
in front of a packed crowd in Hall H. (See the full panel in the video below!)
STREAM: The Full Big Bang Theory Panel From San Diego Comic-Con 2017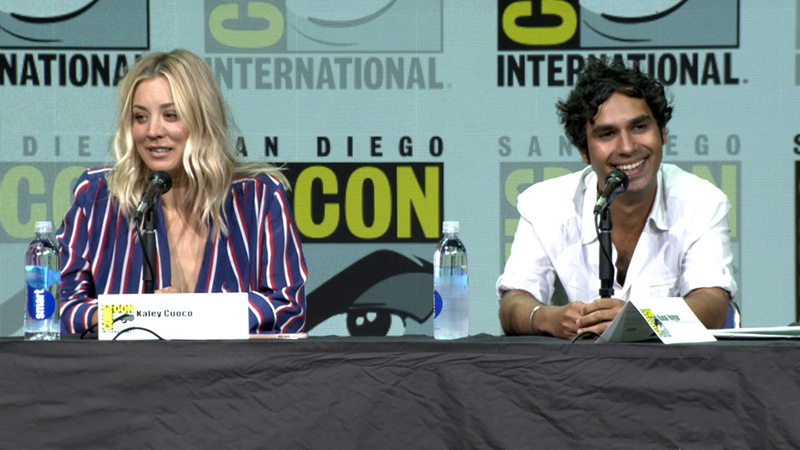 Talking about the big proposal scene, Kaley recalled that "everyone and everyone's mother was behind the camera" during shooting. "We were all crying, watching [Jim and Mayim] doing it," she added.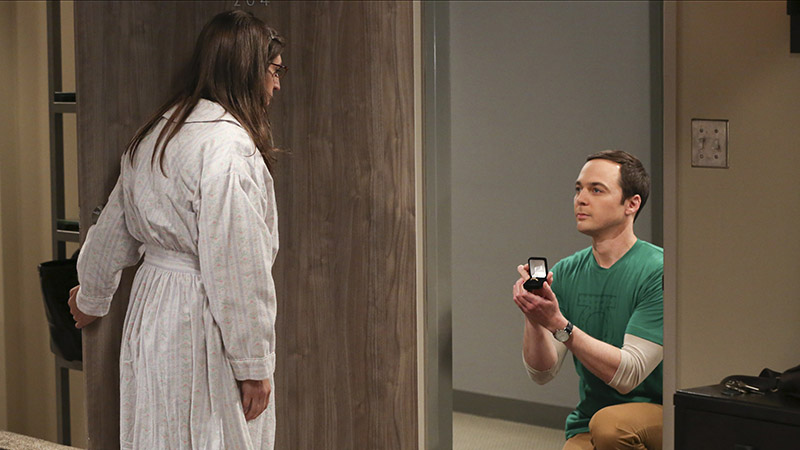 Jim and Mayim were unable to attend the panel to comment on the huge moment, but the latter did chime in on Instagram to wish everybody luck as she was still recovering from sprained vocal chords. (Check out the heartwarming post below.)
Taking questions from the audience, one fan asked if we'd ever learn Penny's maiden name. To that, Kaley played coy: "I have it in my head, what I think that it is. But now I'm Penny Hofstadter, so it doesn't matter."
Guess we'll just have to keep waiting for that one!
STREAM:
Full Episodes Of The Big Bang Theory On CBS All Access
While the cast and crew remained tight-lipped on what's in store for the characters, they did offer up some of their favorite guest stars over the last 10 years.
"Bob Newhart for me," said Johnny, referring to the actor's recurring role as Arthur Jeffries (aka Professor Proton).
Kunal picked Danica McKellar, citing his love for
The Wonder Years
and Winnie Cooper, her character on the '80s dramedy. He recalled how they got to kiss on
The Big Bang Theory
(Season 3's "The Psychic Vortex"), in which Danica guest starred as one of Raj's romantic interests, Abby.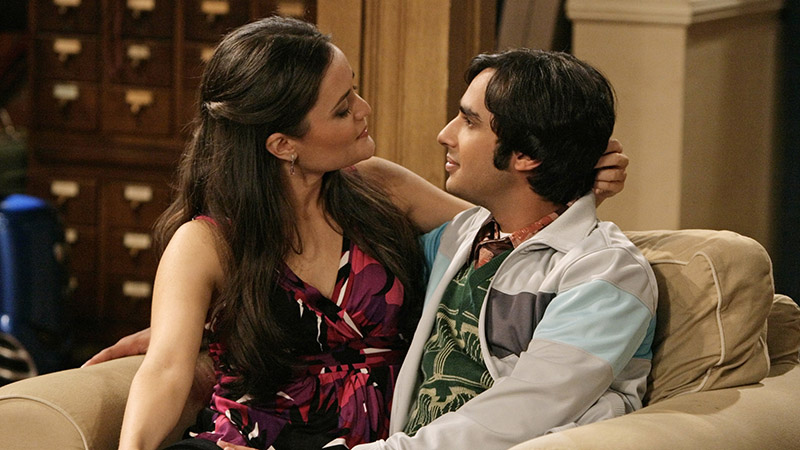 As for Kaley's fave? "Stan Lee, because he was so cool. And such a stud!"
Kevin, meanwhile, recalled his brief encounter with TV's Batman, Adam West, who appeared on Season 9's "The Celebration Experimentation," and how even fellow guest star Wil Wheaton (
Star Trek: The Next Generation
) was nervous to approach the onetime Caped Crusader.
Executive Producer Bill Prady added, "I made [Adam] call me 'old chum'"—a reference to Batman's affectionate nickname for Robin on the '60s series.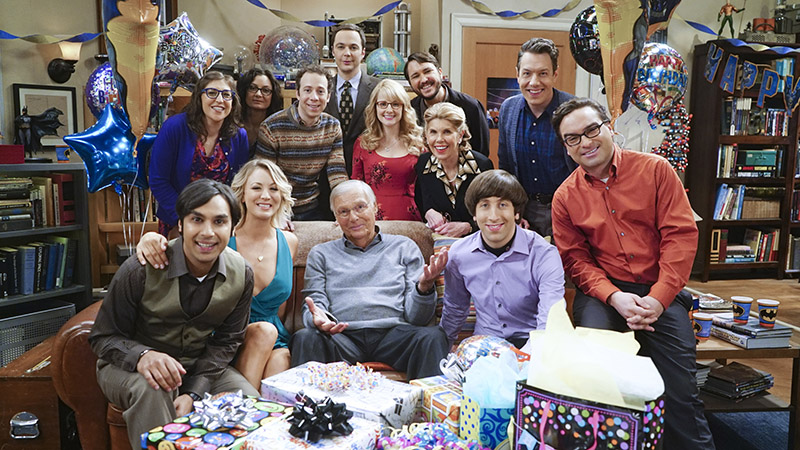 EP Steve Holland said a standout for him was having the voice of Darth Vader, James Earl Jones, and Princess Leia herself, Carrie Fisher, on set at the same time for a guest spot. He also noted that that was actually the
first time
the two
Star Wars
vets had ever met in person!
Closing things out, the panel offered a special treat for fans in the room: alternate lyrics to "Soft Kitty," which everyone—including the audience of thousands—sang along to!
WATCH: Amy Sings "Soft Kitty" To Sheldon In Three Different Languages
Stay tuned for even more updates on
The Big Bang Theory
, stream episodes on
CBS All Access
, and don't forget to watch the Season 11 premiere of
The Big Bang Theory
on Monday, Sept. 25 at 8/7c on CBS and
CBS All Access
.