As many couples know, love is a two-way street: Ideally, both parties know how to support each other on a personal and professional level.

It also happens that we have some great examples of this type of dynamic couple!

So, in celebration of Valentine's Day, let's take a look at what makes these CBS lovebirds work (and we mean work!) so well together.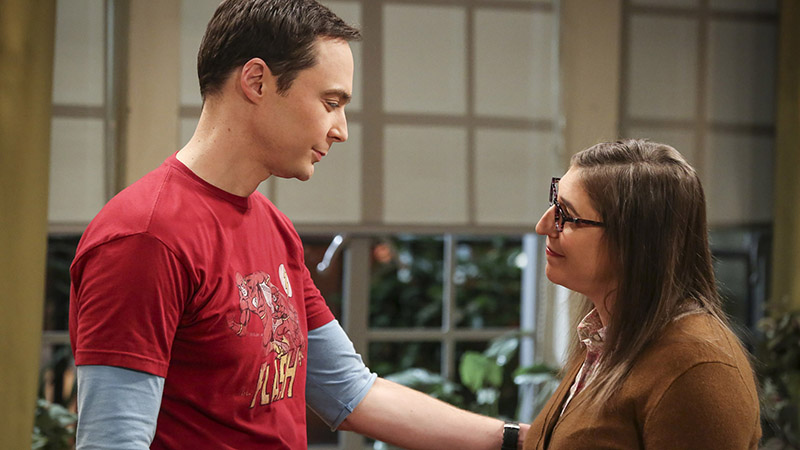 Amy and Sheldon (The Big Bang Theory)
Seeing as both Amy (Mayim Bialik) and Sheldon (Jim Parsons) work in scientific fields—neurobiology and theoretical physics, respectively—it stands to reason that both geniuses support each other's career. Granted, there may be some debate as to which branch of science is more important, but one thing's for certain: their chemistry is off the charts.

Watch all-new episodes of The Big Bang Theory on Thursdays at 8/7c on CBS and CBS All Access.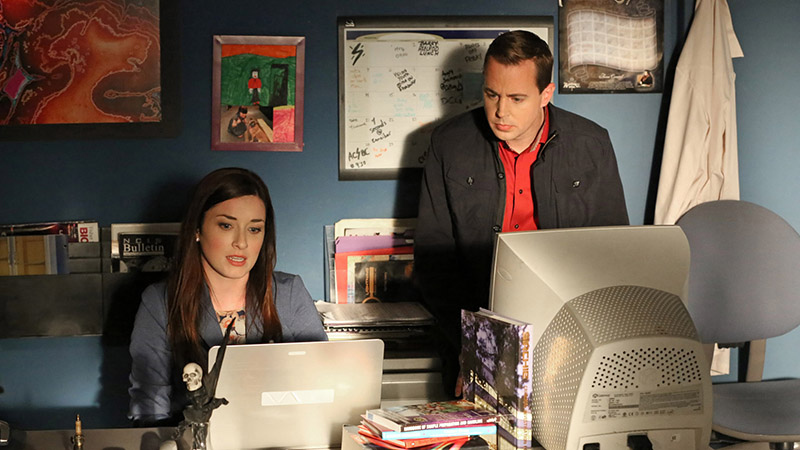 McGee and Delilah (NCIS)
Not unlike Amy and Sheldon, McGee (Sean Murray) and Delilah (Margo Harshman) are professional paramours. The two feds have been going strong for years, and now they have two beautiful babies together. That's not to mention their mutual love for all things pop culture—video games, comic books, you name it!

Watch all-new episodes of NCIS on Tuesdays at 8/7c on CBS and CBS All Access.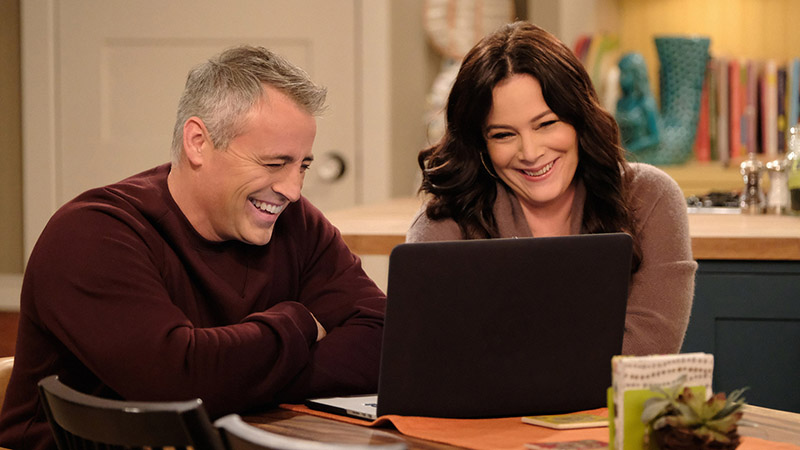 Adam and Andi (Man With A Plan)
As a construction man, Adam (Matt LeBlanc) was perfectly happy to spend a little more time with his three kids while his wife, Andi (Liza Snyder), went back to work herself. Now, the married couple maintain a fun and healthy balance between work and home life.

Watch all-new episodes of Man With A Plan on Mondays at 8:30/7:30c on CBS and CBS All Access.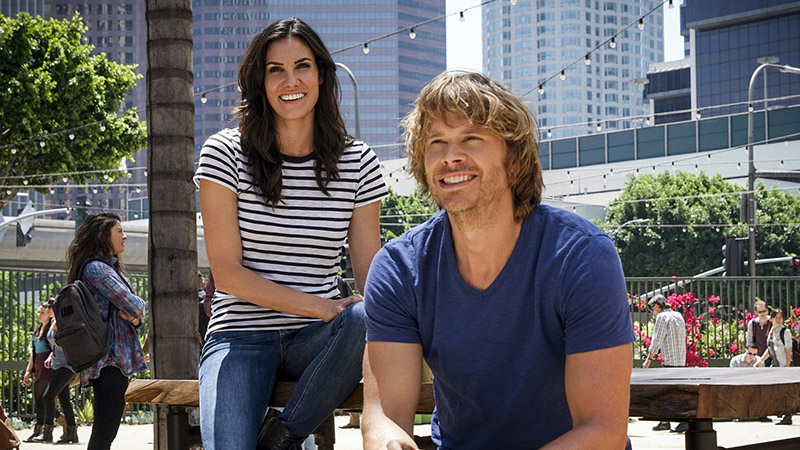 Kensi and Deeks (NCIS: Los Angeles)
Not only do Kensi (Daniela Ruah) and Deeks (Eric Christian Olsen) support each other's profession, but they're partners on the field. While the job can sometimes put a damper on date nights, going undercover can be just as fun. Clearly, their dynamic works, too, since the two special agents are now engaged to be married!

Watch all-new episodes of NCIS: Los Angeles on Sundays at 9/8c on CBS and CBS All Access.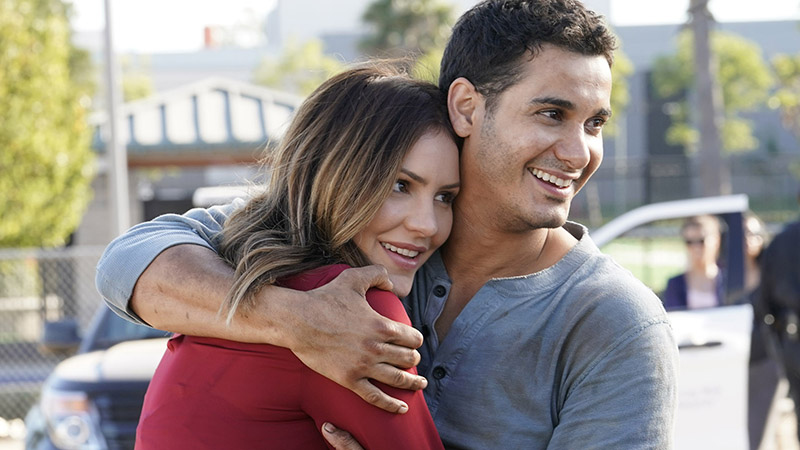 Walter and Paige (Scorpion)
On paper, Walter (Elyes Gabel) and Paige (Katharine McPhee) couldn't be more different: One's a brilliant computer hacker and the other's a waitress-turned-social handler. But thanks to Team Scorpion, the two unlikely coworkers have fallen in love. Now, they kick terrorists' butts and go out to fancy dinners.

Watch all-new episodes of Scorpion on Mondays at 10/9c on CBS and CBS All Access.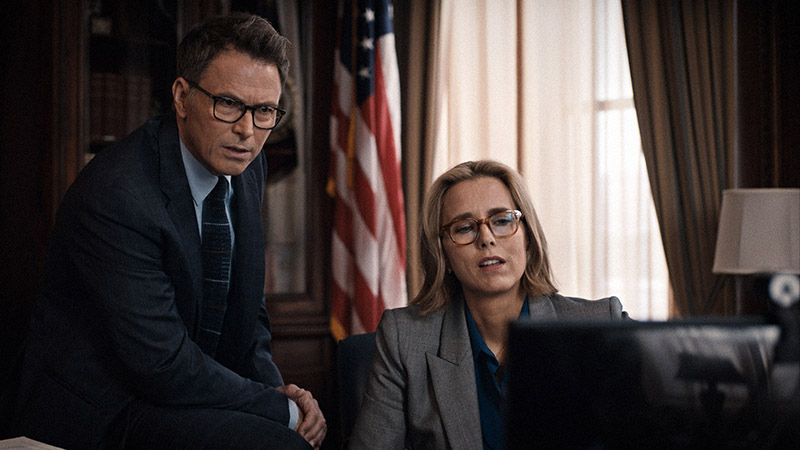 Bess and Henry (Madam Secretary)
Why mince words? Elizabeth (Téa Leoni) and Henry McCord (Tim Daly) are a total power couple. As the U.S. Secretary of State, Bess has certainly made an incredible impact on the nation. And her husband Henry's no slouch either—his international expertise puts him in the middle of highly sensitive and important missions. Both have full plates, but they make it work!

Watch all-new episodes of Madam Secretary on Sundays at 10/9c on CBS and CBS All Access.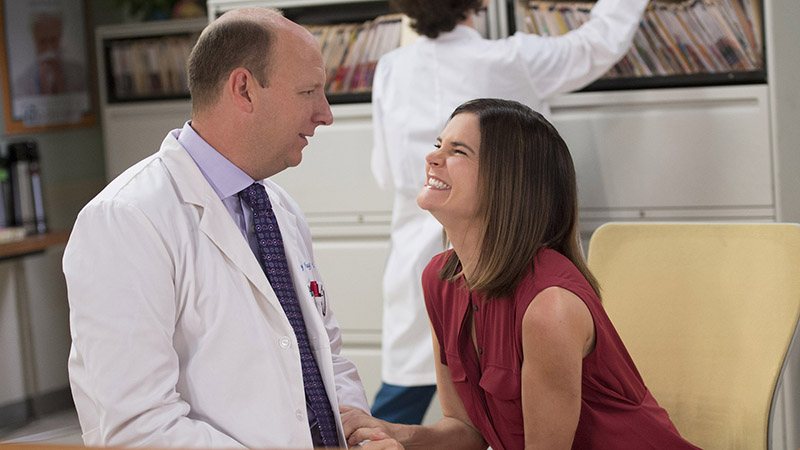 Heather and Tim (Life in Pieces)
While Heather's (Betsy Brandt) brief turn as Tim's (Dan Bakkedahl) receptionist didn't work out in the long run, it's undeniable the stay-at-home mom has her hubby's best interest at heart when it comes to his practice. They also make one heck of a team as the parents of their three rambunctious kids.

Watch all-new episodes of Life in Pieces on Thursdays at 9:30/8:30c on CBS and CBS All Access.