Renowned fantasy writer and graphic novelist Neil Gaiman is coming to The Big Bang Theory!

Before the episode arrives, we've got your first look at the man himself wandering through Stuart's comic book store.

WATCH: Preview The Big Bang Theory Episode, "The Comet Polarization"

In "The Comet Polarization," airing on Thursday, April 19 at 8/7c on CBS and CBS All Access, Sheldon's (Jim Parsons) comic book store experience changes when writer Neil Gaiman puts Stuart's shop on the map.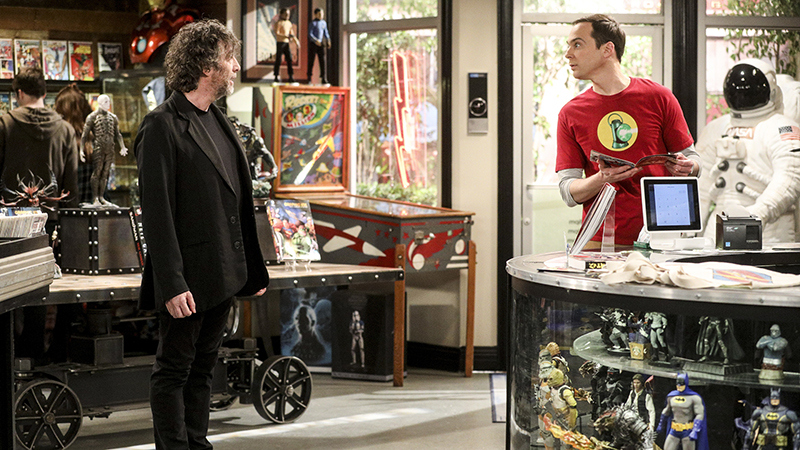 Also on the episode, Koothrappali (Kunal Nayyar) takes credit for Penny's (Kaley Cuoco) astronomical discovery and friendships are threatened.

What's a comic-book lover like Sheldon to do?

And will Raj make room for Penny in their joint discovery?

Watch all-new episodes of The Big Bang Theory on Thursdays at 8/7c on CBS and CBS All Access.