The Big Bang Theory Writers Tease Honeymoon Episode And More Young Sheldon Characters In Season 12
Plus, Mayim Bialik and Kunal Nayyar make a surprise appearance at San Diego Comic-Con!
After 11 years on the air,
The Big Bang Theory
delivered its most ambitious storyline yet with Sheldon (
Jim Parsons
) and Amy's (
Mayim Bialik
) wedding in the Season 11 finale. Not only did two of the show's main characters finally tie the knot, but the episode was packed with tons of incredible guest stars.
At the
Big Bang Theory
writers panel on Friday, Executive Producer Steve Holland said, "The wedding finale, I think we're all super proud of," but a personal highlight for him this season was working with screen legend Mark Hamill.
He confessed he and the other writers couldn't help but geek out around the
Star Wars
star, with some even snapping stealthy photos of the actor while he wasn't looking.
"They say don't meet your heroes," Holland said, "but if your hero is Mark Hamill, don't follow that advice."
For more, stream the full Comic-Con panel in the video above!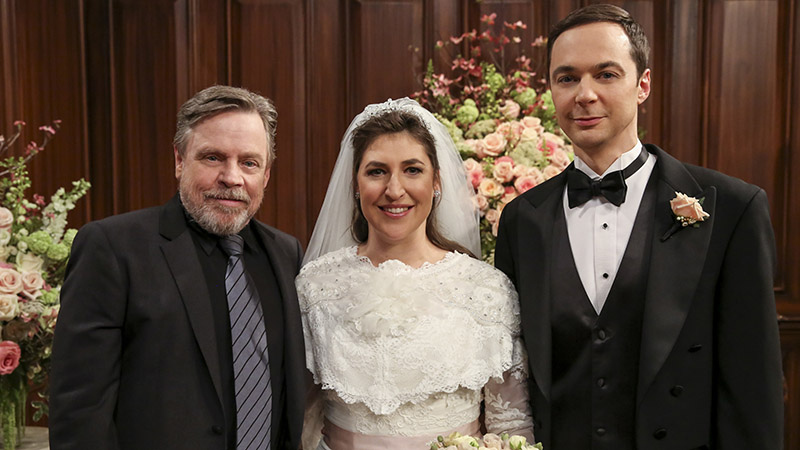 Looking ahead, the writers teased a few storylines to look forward to in Season 12, starting with the fact that the premiere will center around Sheldon and Amy's honeymoon.
Additionally, Kathy Bates and famed illusionist Teller will be back for an episode, reprising their roles as Amy's parents.
Meanwhile, in a bit of crossover with
Young Sheldon
, one upcoming episode will feature a grownup Tam—Sheldon's childhood friend—and explain why that character has never showed up in 11 seasons of
The Big Bang Theory
.
As for the other characters, moderator Jerry O'Connell asked about Rajesh and whether he may finally the tie the knot himself, as the last unmarried man of the show.
To that, EP Bill Prady declared, "I think you should ask him!" introducing the one and only
Kunal Nayyar
to the Comic-Con stage.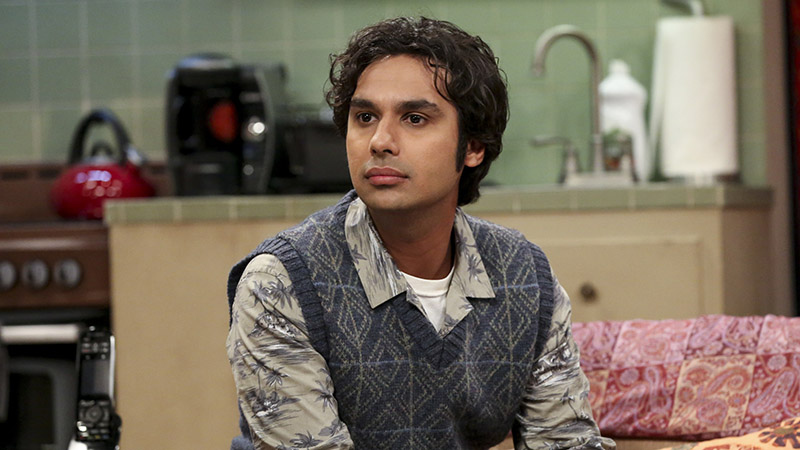 When asked the same question about Raj's perpetual singleness, the actor said, "I like it! It leaves room for a spinoff... Instead of
Young Sheldon
, it'll be like
Old And Fat Raj
," he added with a laugh.
In all seriousness, though, Kunal said he likes getting to play off other guest stars who play his potential love interests on the show and looks forward to seeing who they bring in next.
"Gal Gadot? Yeah, that's cool," he said, after one audience member shouted the
Wonder Woman
actress's name as a suggestion. "Yeah, that would be
nice
."
Another big talking point of the panel was Amy's wedding dress. At that, Mayim Bialik hit the stage to surprise everyone as well. Arriving Comic-Con-ready, she herself was dressed in a Spy vs. Spy T-shirt and rocking Mr. Bill and DC Universe buttons.
Speaking to the wedding dress in question, Mayim described how the writers wanted it to embody
all
of Amy's dreams and wishes—not just one of each—hence the garment's oh-so varied and eclectic style.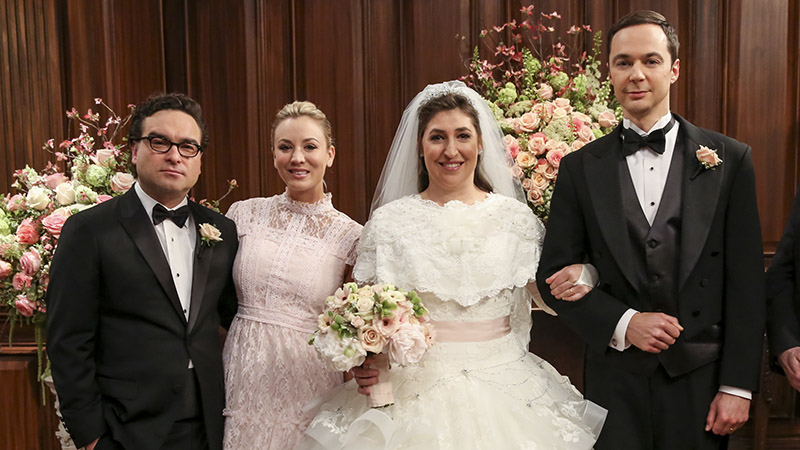 She then praised the writers for their portrayal of Amy and all the characters this season: "I always say, 'If you love us, it's because you love these people [the writers].'"
Holland went on to explain that he and the other writers often draw from their own life experiences when coming up with new story ideas for the characters. For example, Supervising Producer Tara Hernandez revealed that the inspiration for Sheldon bursting into tears upon meeting Bill Gates was her own sob-filled encounter with Donnie Osmond.
Meanwhile, EP Maria Ferrari talked about her own life as a wife, mother, and working woman helping her depict Howard (
Simon Helberg
) and Bernadette's (
Melissa Rauch
) life as parents and trying to maintain their sense of self.
"One of my favorite things about this show is the chance to talk about issues like balancing parenting and work anxiety, because those are things that mean a lot to me," she said.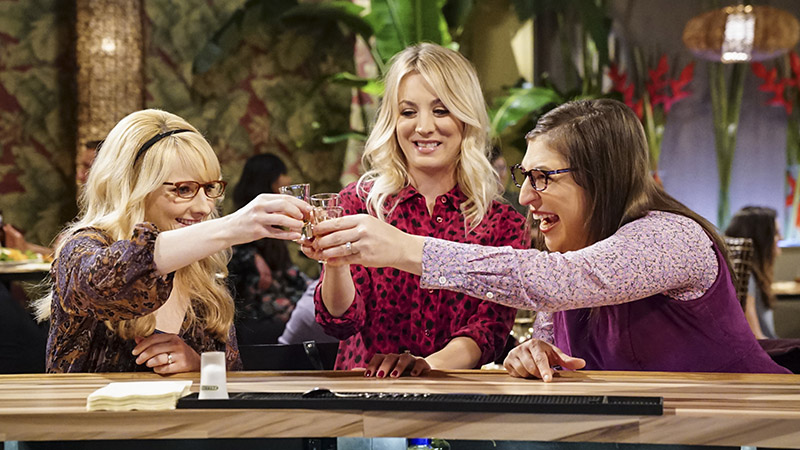 Taking a question from a Comic-Con attendee, the writers appropriately addressed the fact that they've never actually shown the guys at San Diego Comic-Con before. Could something like that happen?
"The first year [of the show], we talked about whether or not we could shoot at Comic-Con," Prady said. "It's really hard for us to go out on location... We just couldn't figure out how to do it, how to bring the stuff."
That said, Molaro notes that there is a real-life flag convention that the guys could potentially go to.
Or... "We could bring Comic-Con to Warner Bros. Studios and shoot there?" Kunal suggested with a sly grin.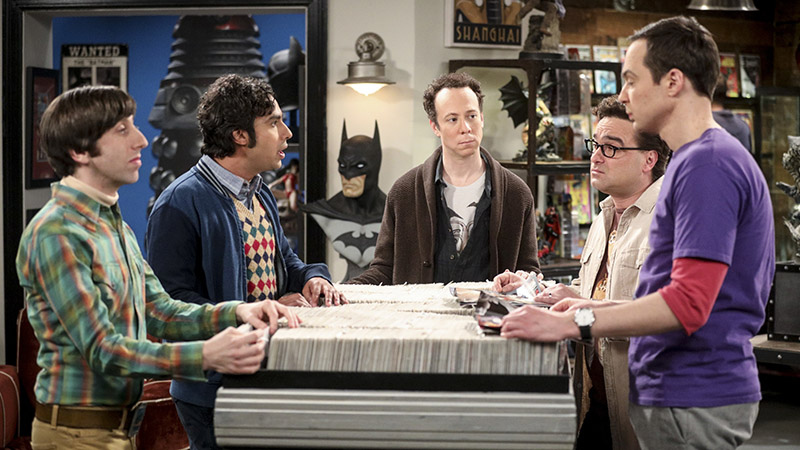 Stream full episodes of
The Big Bang Theory
on
CBS All Access
, and be sure to tune in to Season 12 this fall on CBS and
CBS All Access
.