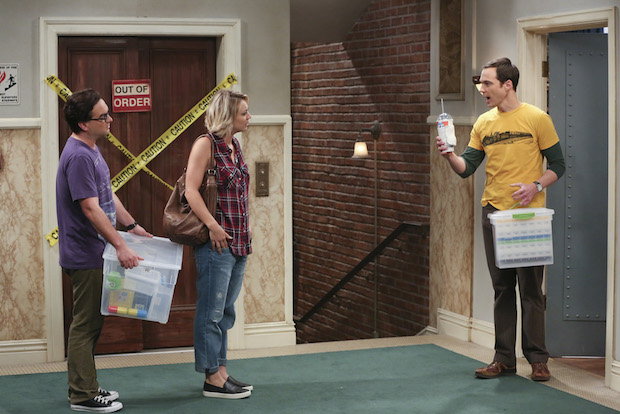 Sheldon speaks with Penny and Leonard about their current living situation
When Sheldon learns of an impending change in his living arrangements, he decides to revert back to 2003, which was a much simpler time. Why? Because it was before he met Leonard.
Check out more first-look photos from Ep. 4 (
"The 2003 Approximation")
of
The Big Bang Theory.