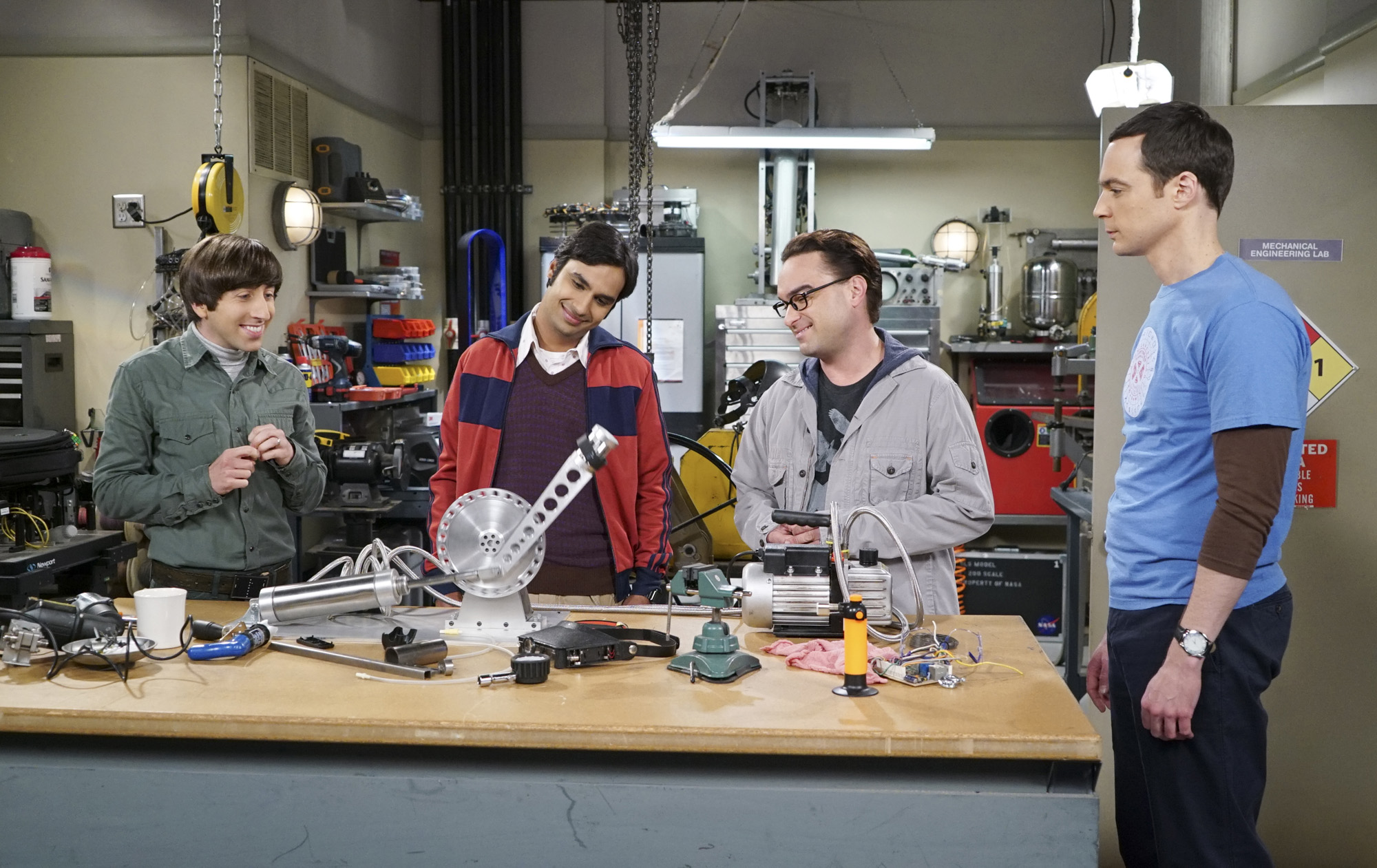 Howard explains the secret to his new exercise regimen
When Stuart struggles to get female customers at the Comic Book Store, he seeks help from Penny, Amy and Bernadette. Plus, Leonard, Sheldon, Raj, and Howard are inspired to get in better shape, so they decide to take a fencing class with Barry Kripke.

Check out more first-look photos from The Big Bang Theory's "The Perspiration Implementation" (Season 9, Episode 5).