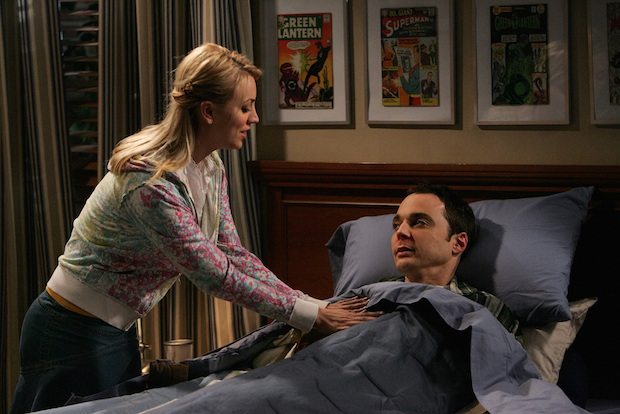 Penny singing "Soft Kitty" to Sheldon
The Big Bang Theory
gang might be known for their scientific expertise, but over the course of nine seasons, they've shown a lotta love for another passion: music.
Whether it was an impromptu car sing-along or tender romantic gesture,
Sheldon, Howard, Raj, Penny, Leonard, Bernadette, and Amy have all taken a stab at the creative pursuit, so let's take a look (and a listen) at some of the series' chart-topping musical moments.
First, "Soft Kitty" may as well be the show's unofficial theme song since it's been sung so many times over the years, but one of our favorites instances was when Penny nursed Sheldon back to health with the sweet tune in "
The Pancake Batter Anomaly
" (Episode 11, Season 1).